In an historic moment for surfing in the Azores: Michelle des Bouillons is the first female surfer to conquer the Baixa da Viola wave, a series of big waves off the parish of Maia in Ribeira Grande, São Miguel island.
The 30-year-old Brazilian surfer arrived in Portugal as part of a surf expedition trip organised by the Associação de Turismo dos Açores and the Nazaré Big Wave programme. Her debut in Portugal promised to be special due to her confessed curiosity about the natural beauty and waves in the Azores, but what happened on 9 February was surprising even for Michelle, the first woman to achieve the feat of surfing a wave over 15 feet.
Photos  © Naomi Adbib Bannoudi video © Gigantes de Nazaré e Cesinha Feliciano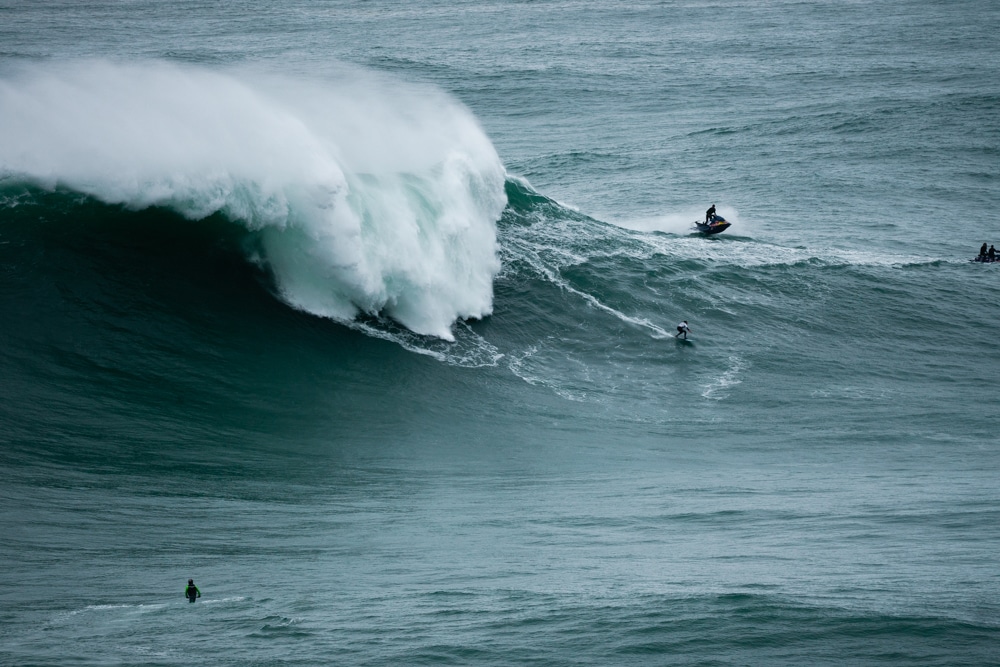 "When I decide to surf a wave I've never seen before," says the surfer, "I depend on my experience and the desire to explore new horizons. But when I find out about something like this, I feel like an explorer planting the flag for women surfers in extreme places where only the best prepared are able to go." Aware that the achievement focuses more attention on her work, she feels "very privileged to be able to represent female surfers and to encourage women (in every area) to overcome their fears and to face new challenges." 
Ideally located geographically for the practice of water sports, the Azores continue to make a name for themselves as a destination for surfing, bodyboarding, standup paddle boarding and windsurfing for professionals and the curious alike. In the case of São Miguel, the region of Ribeira Grande is also known as the "capital of surfing" for its big waves, the quality of the water, the moments of adventure and enjoyment they offer and the fact that it has been hosting international surfing contests for over 10 years. Safety is always a major concern, so for the expedition, coordination was left in the hands of Marco Medeiros, a surfer and jet ski rider certified by the Big Wave Risk Assessment Group, with experience of supporting and rescuing various national and international surfers, both in the Azores and the big waves of Nazaré.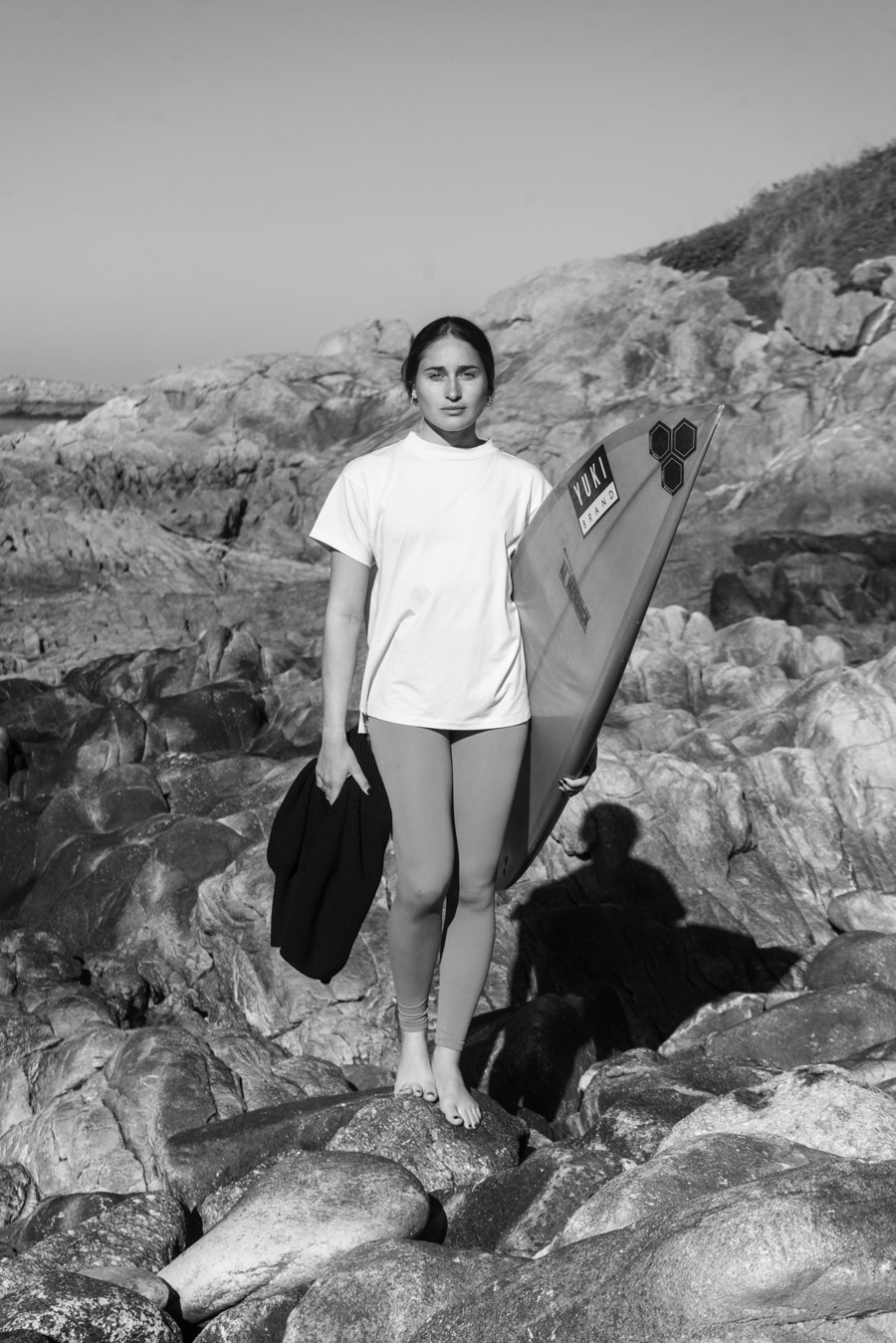 The Nazaré Big Waves is an international tow-in competition that challenges the limits of nature. This type of event has become the Formula 1 of world surfing, where man and machine work together in total synergy. The aim behind this platform is to disseminate digital content and useful surfing-related information from Portugal to the rest of the world.