The history of wave riding in Haida Gwaii dates back to ancient times, but it's only in this century that the act of riding a wave while standing on a surfboard has come to prominence in the area. Canadian surfers Mathea Olin and Paige Alms travelled to the stunning archipelago off of Canada's west coast for the making of Northern Tides.
Mathea Olin is one of Canada's bright stars emerging on the international surf scene with her prowess evident in both shortboard and longboard contests. Just this year alone, she brought home Canada's first surfing medal from the Pan Am Games in the longboard event and followed that up by being the top finishing Canadian woman at the ISA World Surfing Games.
Though Olin spends much of her time progressing her surfing on waves beyond Canadian shores, she still takes any chance to expand her knowledge of waves that break on the her home province's shores.
In March of 2019, Olin and fellow Canadian Paige Alms travelled to Haida Gwaii for the making of Northern Tides, a short film documenting their experience surfing uncrowded waves and learning about the parallels between traditional Haida canoe design and modern surfboard design.
Read below for an interview with Olin.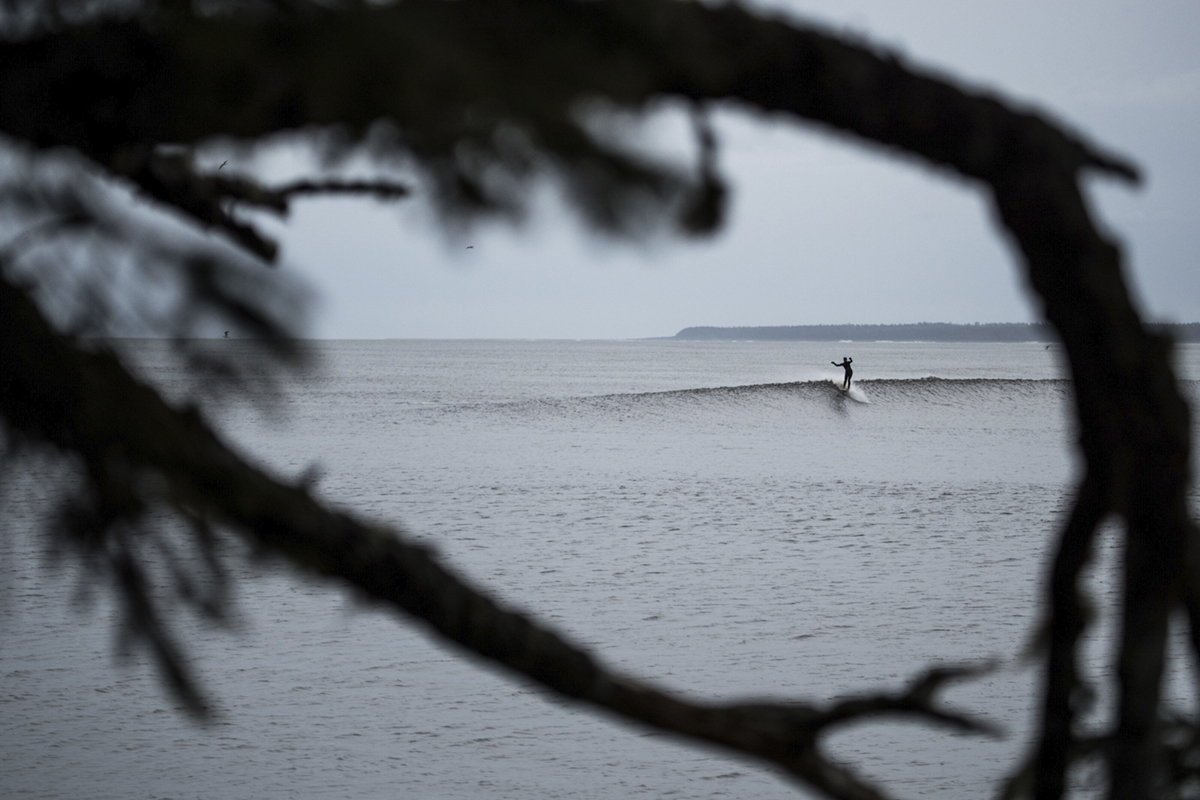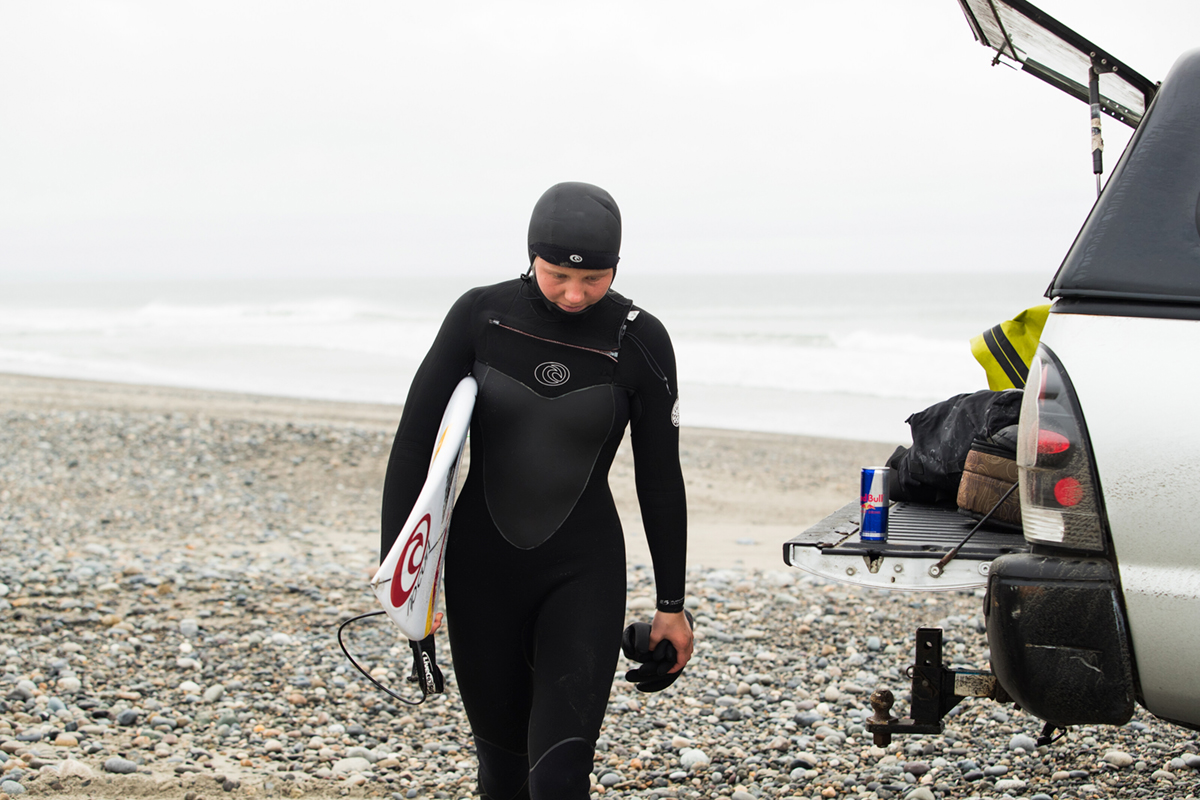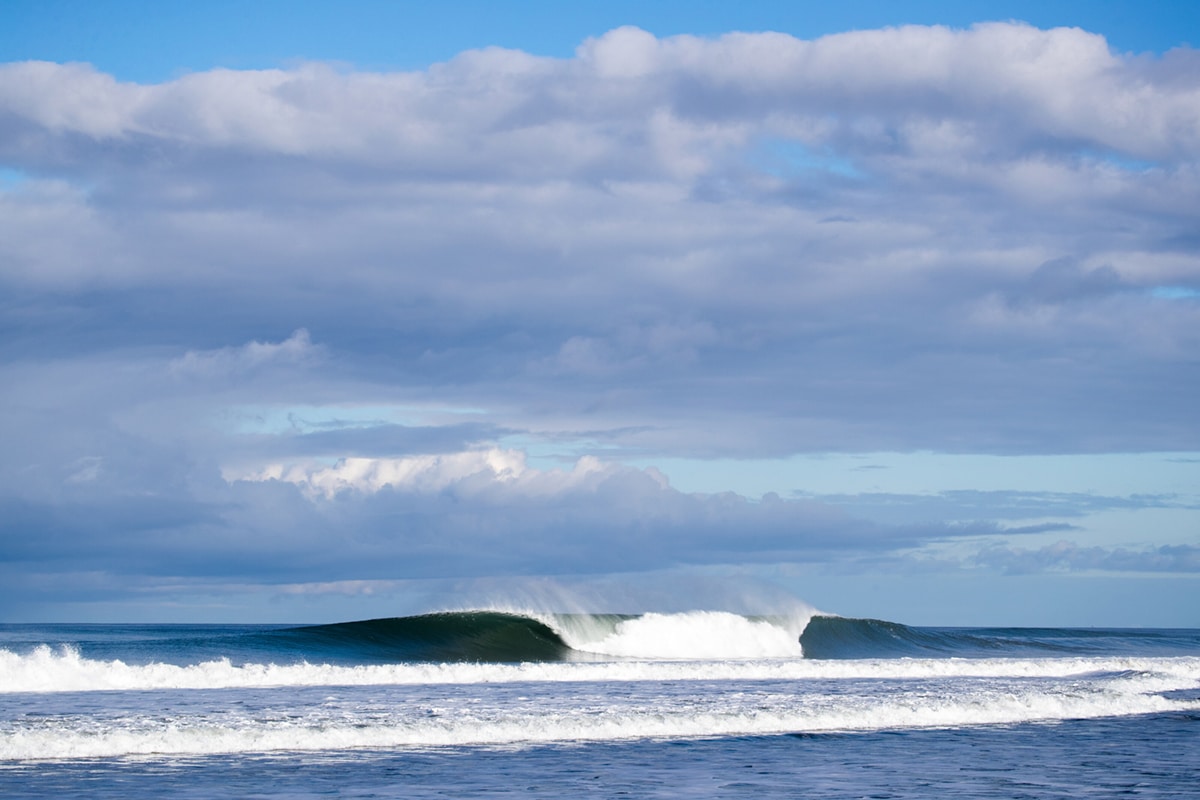 Tell us about the trip.
"It was definitely a dream trip for me. I'd never been on a filming trip before. I had just signed with Red Bull, and getting to go to a new part of the world for me — some place just like home but completely different — was an honour. Getting to go with Paige and such an incredible crew to surf and experience these phenomenal waves was unreal."
You linked up with local surfer Gwaliga Hart for the trip. What was that like?
"Getting guided around by Gwaliga was a dream. He showed us so much of the island that we would have never got to experience. I learned so much about the history, about boat building, all the waves around there and all the traditional names for all the places. I found I learned more on that trip than I usually do at school. The trip was also incredible because the Council of the Haida Nations approved it."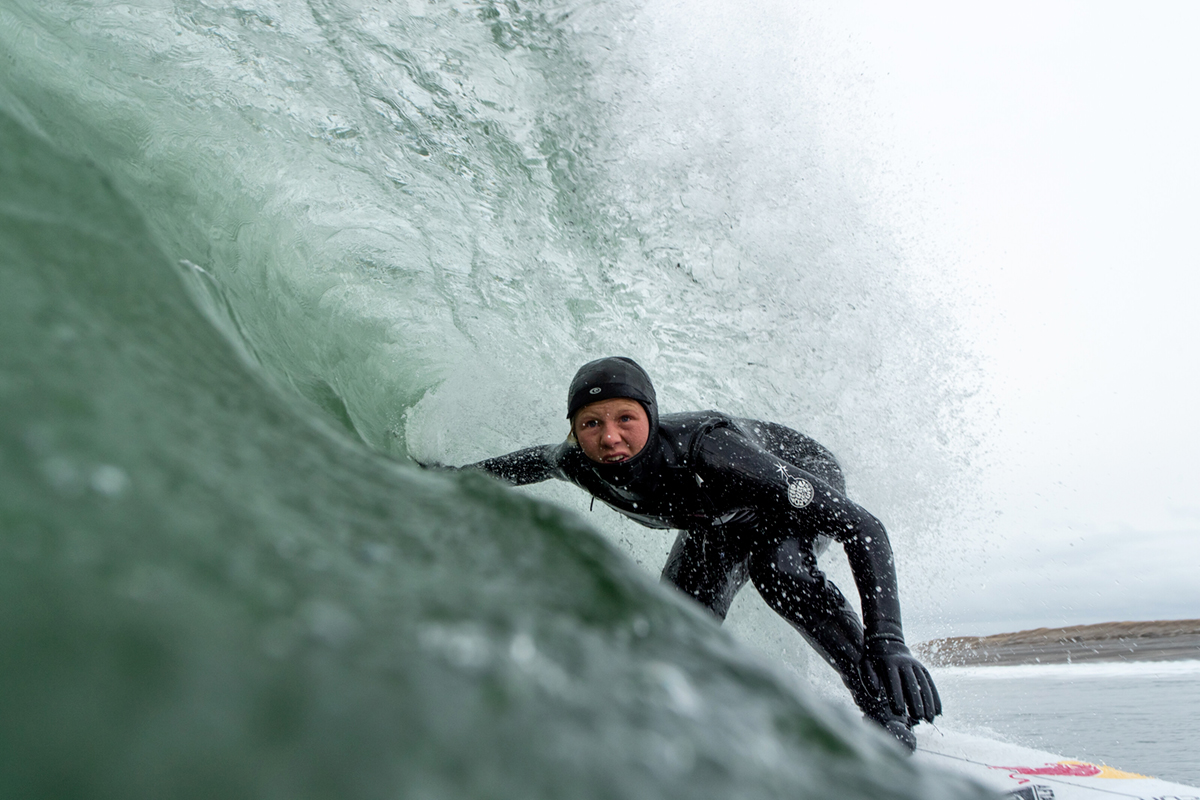 You travel around the world to surf, but what does it mean to you to be able to improve your surfing on Canadian waves?
"I travel to all these phenomenal waves around the world and there's always a million people out fighting for every wave, but what I loved about Haida Gwaii is that we went and surfed these perfect waves that me, Paige and Gwaliga would paddle out and be all alone having the time of our lives. I'd look the beach and we'd just be surrounded by beautiful nature and pumping beautiful waves coming in. Those are moments that I'll never forget. As a surfer, those are moments that you live for."
Why did you want to have Paige accompany you on the trip?
"Paige is such an inspiring woman and such a big part of female surfing. She's practically my big sister, and having somebody I get along with so well that also completely rips and cares so much about the world made her a dream partner to have on the trip. Getting to be the first females to surf those waves pumping and capturing it was historic in Haida Gwaii. Experiencing that with her was incredible."
Is there anything from the trip that you'll carry with you to the contest scene?
"That day when we were out there with perfect waves and it was beautiful, sunny and we were all having so much fun. Now when I'm competing, I think about that and can be like "Wow, I'm really lucky."