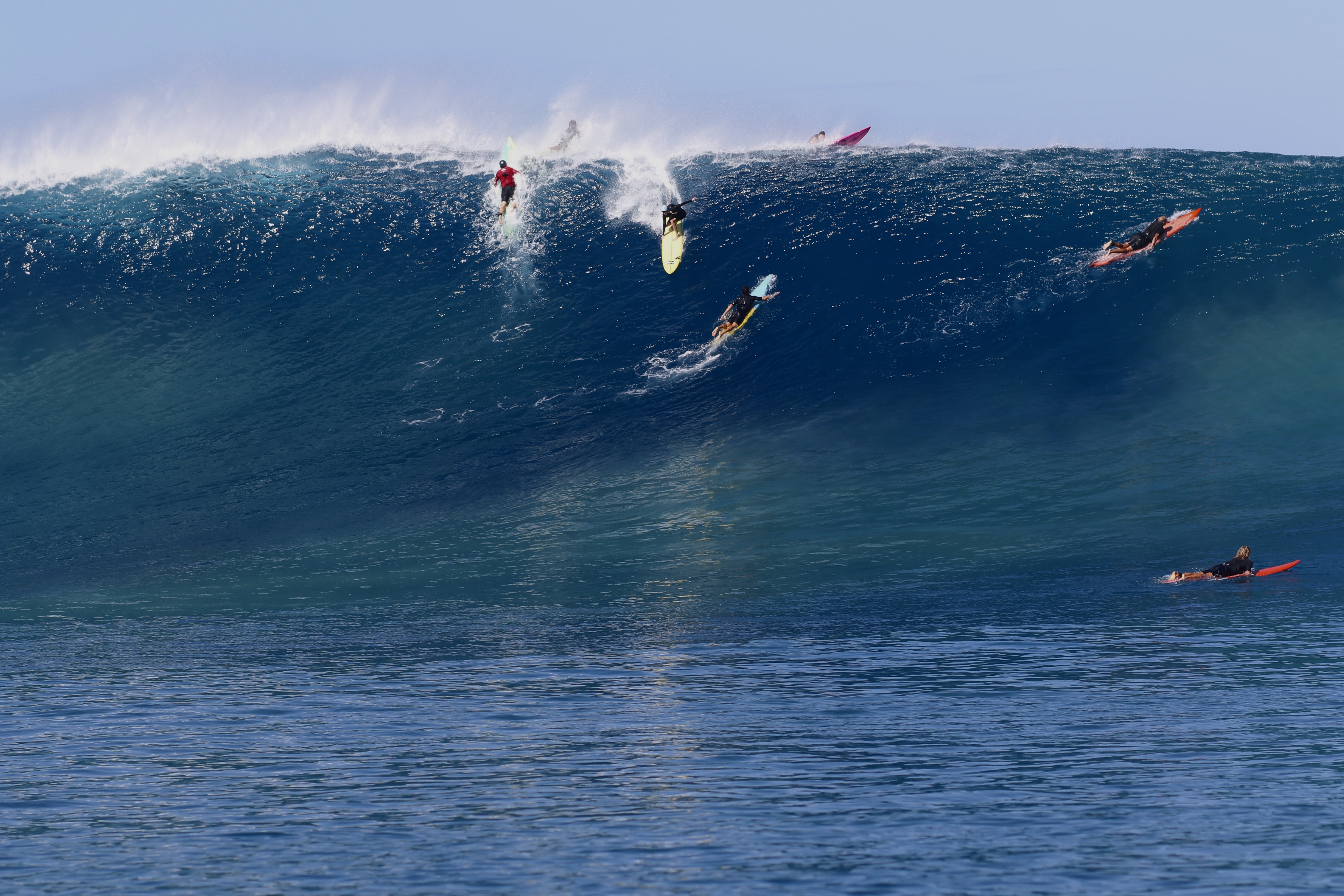 Australia's Laura Enever is the new Guinness World Record Holder for her ride at Outer Reef, the big-wave break on the North Shore of Oahu, on January 22, 2023. The WSL measured and verified her wave to be 43.6 feet (13.3 meters), breaking the world record for the biggest wave ever paddled into by a woman.
Laura, who is 31 years old and from North Narrabeen in Australia, spent eight years competing on the WSL Championship Tour, before fully immersing herself in big wave surfing, tackling some of the biggest and scariest waves in the world. Her accomplishment is a testament to the women pushing the limits of what's possible and breaking new ground in the world of surfing.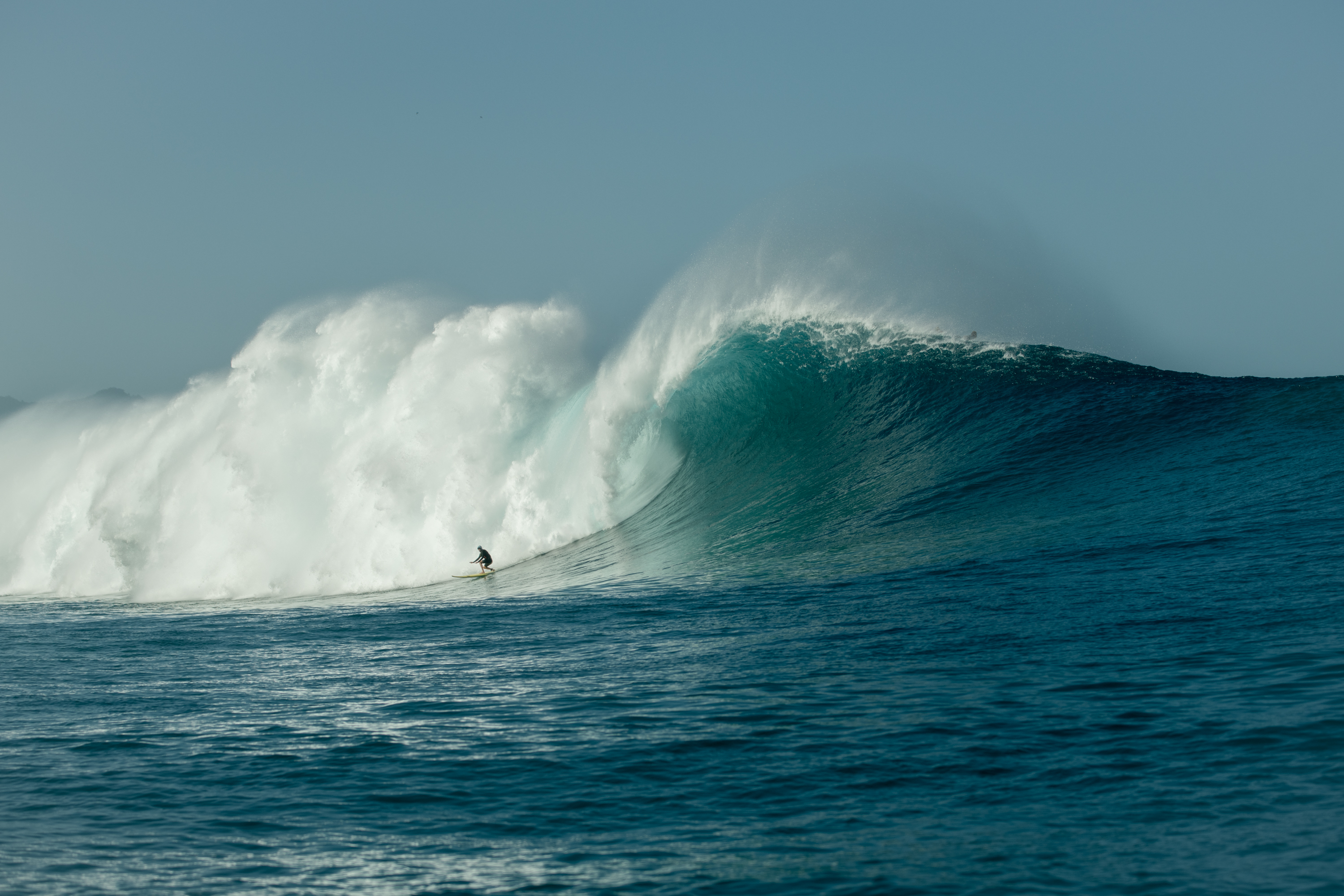 About the Wave Measurement Process
A team of scientists and engineers collaborated on the analysis of the largest waves ridden in the Paddle-In category during the 2022/23 WSL Big Wave Record Chase season. The team uses a range of wave-measuring techniques using video footage, detailed information about the site, location of the videographers and location of the wave, to determine the wave height
Several frames from the video footage were extracted and geometrically corrected based on camera positions and angles. Using known objects such as jet skis and actual measurement of Enever's body geometry, it was possible to calibrate the images for conversion from pixels to feet. The location of the trough and crest of the wave was determined from analysis of the video from two different angles.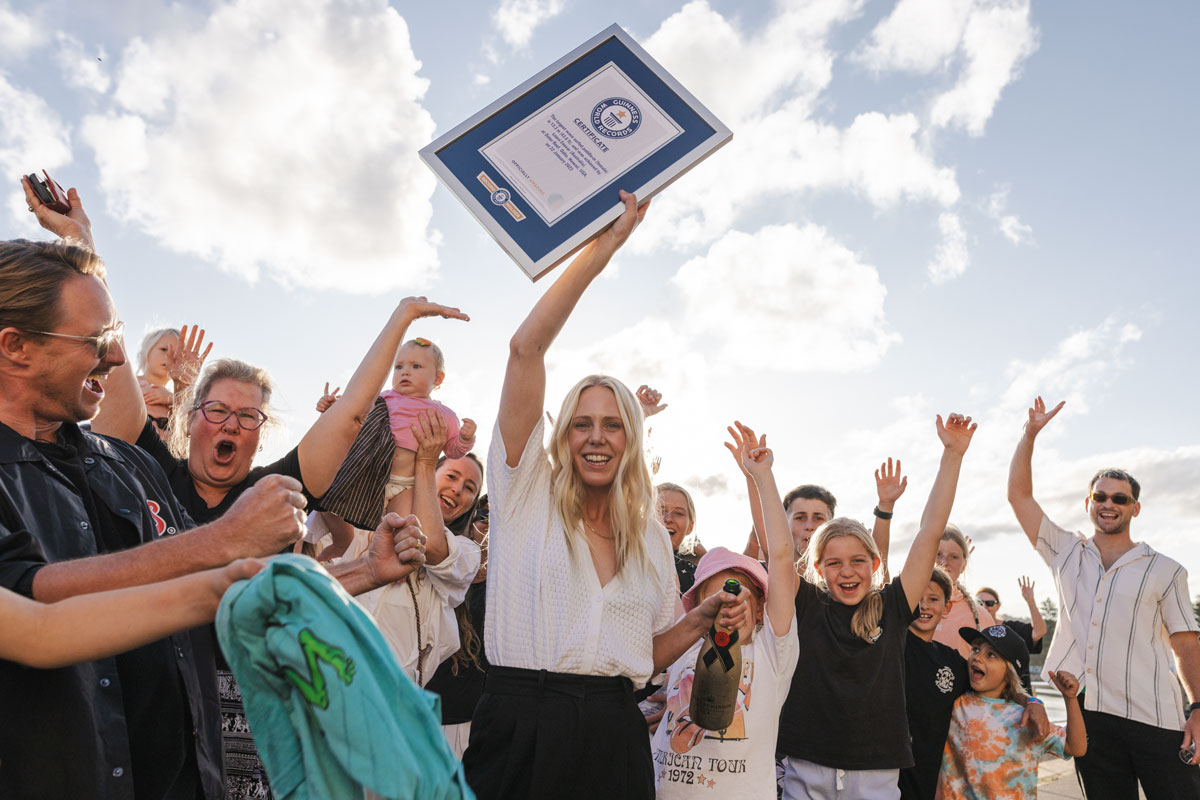 Laura Enever of Australia accepts the official Guinness World Record certificate for largest wave surfed paddle-in (female) on November 6, 2023 at Sydney, New South Wales, Australia Photo: WSL/Dunbar