Surf Girl had a quick Q&A with Laura to find out more about the big wave Canarian surfer.
Interview by Carly Crosby
Whether she's charging in the Mentawais or ripping at her home town Canaries turf, this young Volcom surfer is turning heads for all the right reasons. With a surf-smorgasbord at her fingertips growing up, Laura now has her eyes on the big wave prize.
Laura you're from the Canaries, what was it like growing up there?
The truth is that I feel so lucky to have grown up here in the islands. Each time I go abroad I value what we have here more and more. The life quality here is so good, the waves too and it's kind of warm all the year! I really love spending time at home.
Which is your favourite Canaries Island?
When it's pumping, my neighbouring island Lanzarote, is one of the best places to surf in the world. It has lots of different kind of waves, and the most powerful ones too, that's why I really like it. But Tenerife is where I'm from and it has a big piece of my heart, so I couldn't choose between these two ha,ha!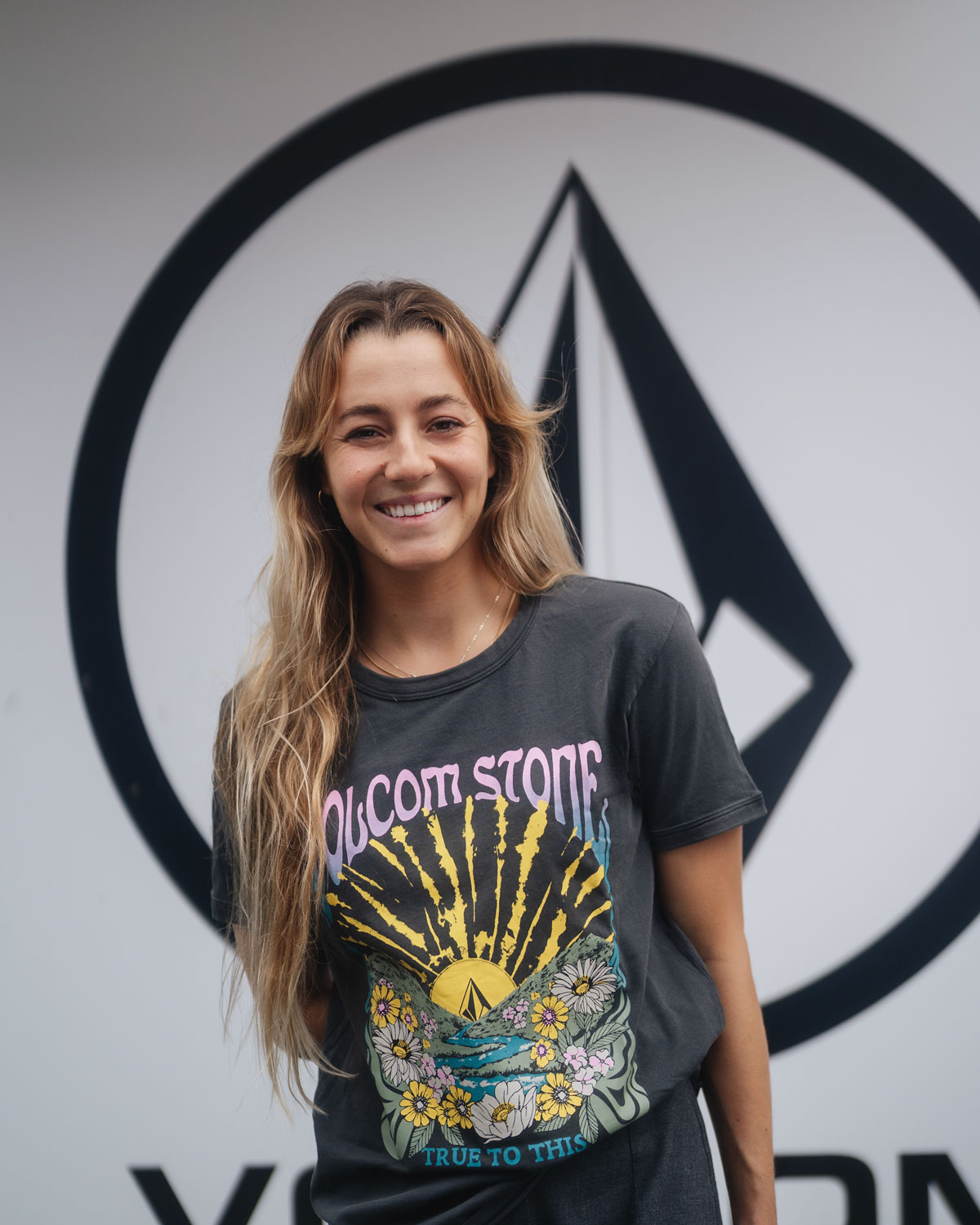 What was special about this day in the vlog and are you going to make more vlogs?
That day was going to be probably the last big wave mission of the season, actually it was. And it was looking really good, probably the cleanest day of the season, and one of biggest ones for sure!
It was my first vlog, but yes, I have in mind to make one of each mission on different places! I'm still not sure which one exactly is gonna be the next place mission, but for sure I have already some in mind…"
What's the name of your hometown and what cool things are there to do there?
My hometown is Radazul, a quite small town and my closest wave is 45 minutes by car. Radazul is away from the city and its crowds, but in front of the sea, where you can take a relaxing dip. However, if you want to do other activities like drink, shop and party you will have to move to the city or to the south, in Las Americas for example. On the other hand, there are lot of good places to eat, one of my favourites is a Guachinche which is a typical restaurant from Tenerife where you will find delicious and cheap homemade food.
When it's pumping, my neighbouring island Lanzarote, is one of the best places to surf in the world.