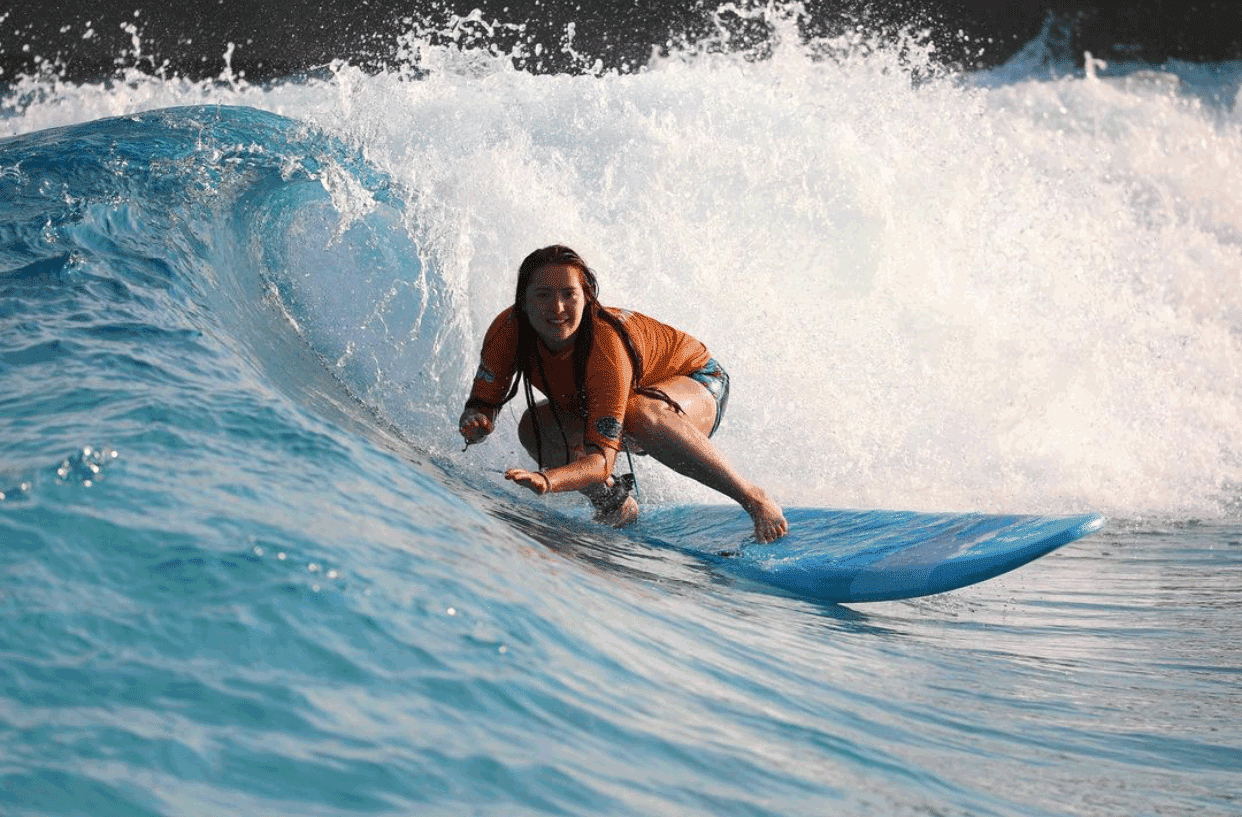 Interview by Beth Franklin / Photo above: Jack Hewett
Lara Tang, 19, speaks with SurfGirl about her journey, how surfing at The Wave helps her overcome mental health issues, and how she works to help young people struggling.

After falling in love with surfing, and the ocean, as a young teenager it became Lara's goal to get in the water. However, living in Bristol meant that Tang was very much landlocked and struggled to get to the ocean. Enter, The Wave, England's only artificial wave that has sent waves (pardon the pun) through country with its popularity.
Lara speaks to us about her journey to catching her first wave at The Wave, how it's helped her overcome her struggles and where she wants to go next.
Lara, what was it that made you want to try surfing?

When I was 13 years old, I watched the movie Soul Surfer. Surfing just appealed to me straight away. It seemed like a great way to stay fit, meet new people and have fun. This film made me realise how much love I had for the ocean and introduced me to the sport and lifestyle of surfing. It's still my favourite movie!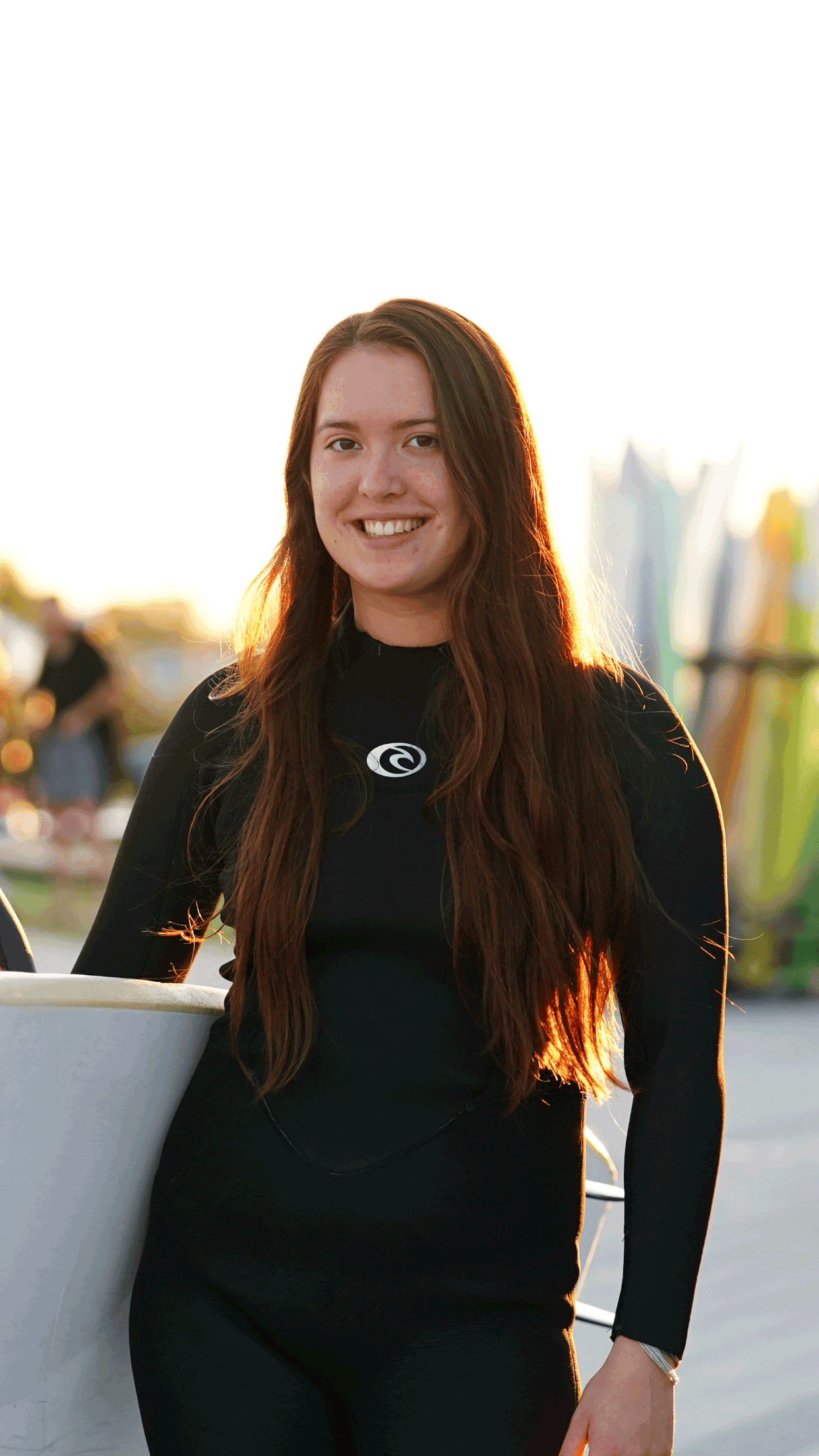 How did you get involved with The Wave?
I struggled with my mental health a lot as a teenager. In my early teenage years, it was hard for me to get to the beach and in my late teenage years I struggled with severe anxiety around going places. It got so bad that I couldn't go more than 10 minutes from my house at one point. 
Surfing was an absolute dream, and I would mind-surf all the time, imagining I could do cutbacks and aerials! But it seemed so impossible for me to be able to surf because of my anxiety around travelling.
I had heard about WaveGarden wave pools, and it was like a dream come true when I found out that one was going to be built only 20 minutes from my house. I decided I wanted to get a job at The Wave and surf there all the time, and sure enough that's what I did in 2021. I'm so grateful for that place!

What do you love about surfing?
Surfing is great exercise, a great way to get out of your comfort zone and it's just so much fun. Even if I'm not the best surfer out there, it's about having fun and enjoying being in the present moment. It's so exciting paddling back out for more and riding the waves, and the feeling of pure joy. 
I also love the community aspect of it, which I've been lucky to experience a lot of at The Wave. You think you're going to just be surfing by yourself, but you end up meeting loads of people in the water and everyone cheers each other on.
Learning to surf is a very humbling experience. I've had sessions where I've basically been pounded by the waves for an hour. You've got to persevere. It's all worth it when you can see an improvement in your surfing.
Photo above Gabriella Zagni
Photo below Image Cabin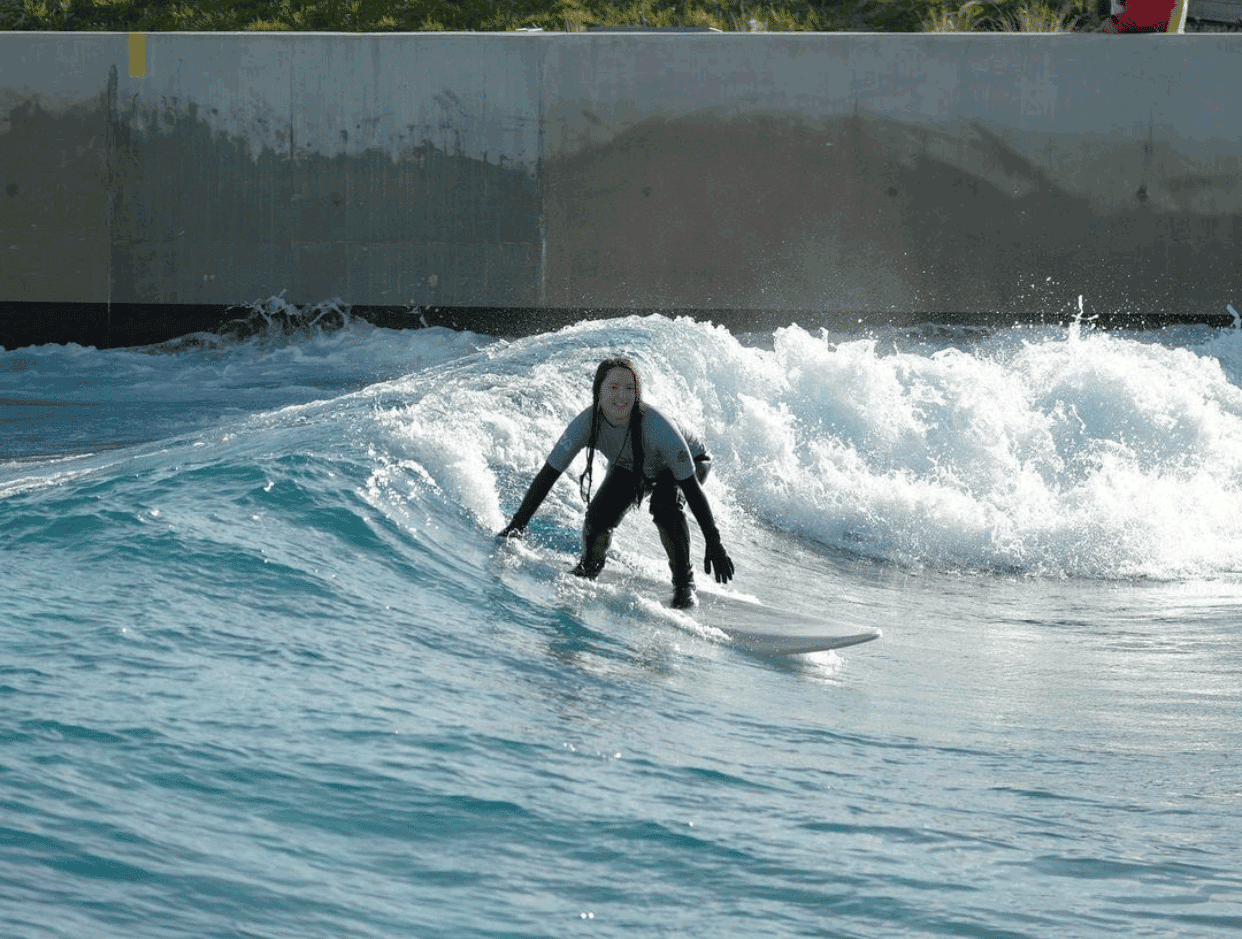 Could you speak on your agoraphobia and goals of surfing in the sea?
My biggest goal for this year is to go and surf in the sea. The last place I went away from home, before my comfort zone drastically shrunk, was Newquay a few years ago. I really want to go back there this year and surf. 
It's going to take a lot of work and mental effort to overcome my anxiety and get to a beach, but I really want to make it happen. I'm so grateful for The Wave in the meantime.
Has surfing helped with your anxiety?
Surfing has really helped me with my anxiety as it's an individual sport, like running, and it allows for you to have mental conversations with yourself between waves and build up resilience.

What's your advice for progressing surfing with anxiety and to other surf girls out there?
Small steps. If you're even getting a tiny bit better, you're still making progress, and it's important to reward yourself for that and feel accomplished.
It's so easy for us to settle for the bounds of mental illness, whether that may be anxiety, depression, or other illnesses, but there comes a time when we realise, we want our life to be better than that.
We need to stop surviving and start fighting it instead. You can do this! To quote Bethany Hamilton, "courage doesn't mean you don't get afraid, it means you don't let fear stop you."
'"You've just got to persevere and get back on the board."
What made you come up with the idea of mental health packages and how do you go about sending them?
When I was off school for a year due to my mental health, I felt a drive to help other people who were struggling. I came up with the idea of sending mental health packages out to other young people who were also going through a tough time like I was. 
Since October 2020, I have given out over 200 completely free mental health care packages to young people who are struggling with their mental health in the U.K. and further afield. I want no young person struggling with their mental health to feel alone.
This year I'm really looking forward to volunteering with The Wave Project, an amazing charity which helps kids improve their wellbeing and confidence through surfing.