Kottukal Beach House
Location: Arugam Bay, Sri Lanka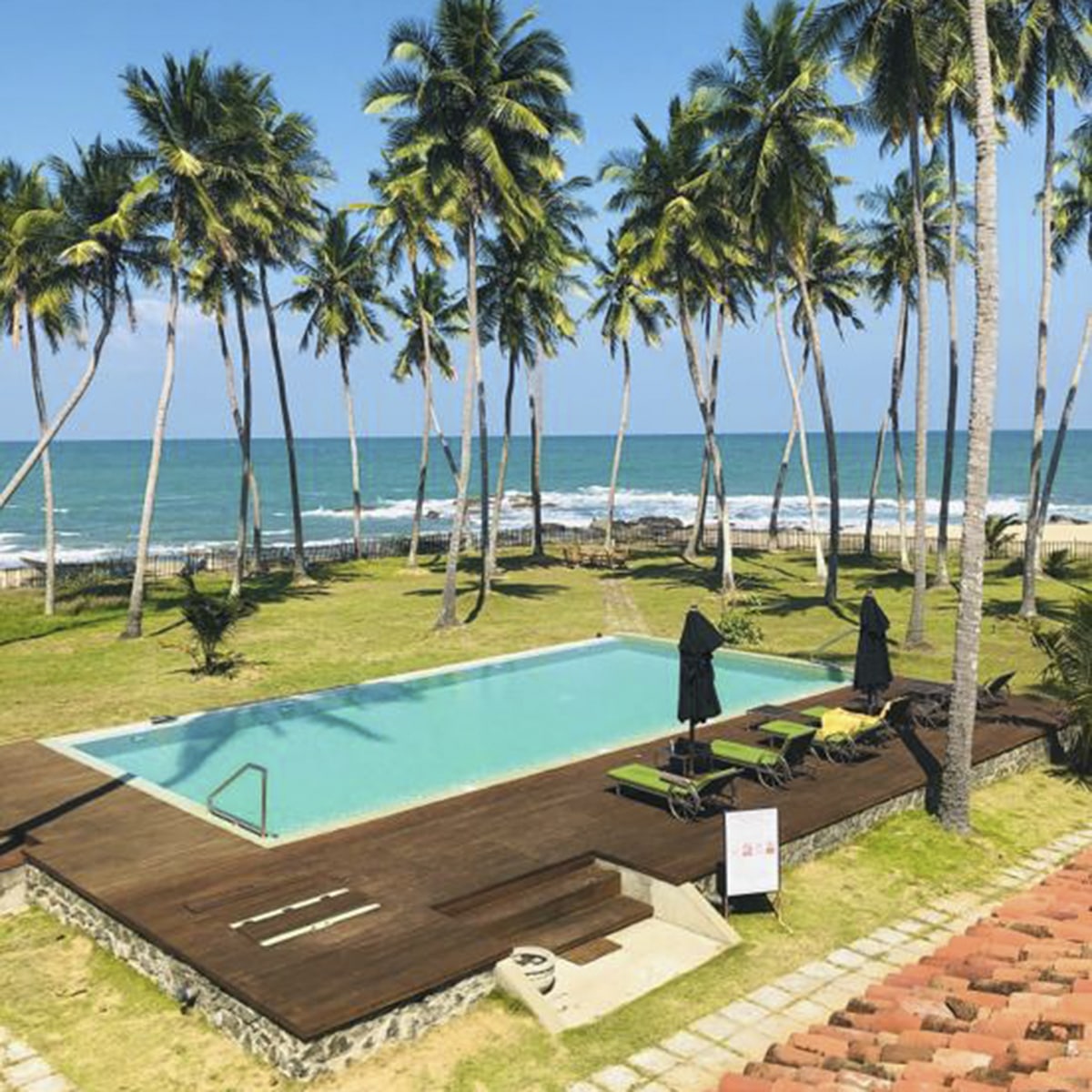 If the Indian Ocean appeals to you and your board then Arugam Bay on the East Coast of Sri Lanka is the ideal holiday location. Sri Lanka is world-famous for its surfing and has waves suitable for all levels, from beginner to experienced surfer.
There is tuition suitable for all levels and no better place to stay as a group than Kottukal Beach House (KBH). Surrounded by a 180 degree view of the ocean and when looking south east from the garden there are breath-taking views with nothing between you and Antarctica. It is this that drives the swells that produce the powerful wave formations.
Sri Lanka's seasonal patterns mean that when one coast is choppy, the other is calm ensuring a surfers paradise all year round – but nowhere quite beats the adrenalin fuelled East Coast.
Heading north from KBH the deserted 1km Kottukal beach takes you to the surfing hotspots of Pottuvil Point and on to Whiskey Point. Heading south through Pottuvil is the powerful reef break at Arugam Bay and the more forgiving Sangamankanda Point, Peanut Farm, Crocodile Rock, and more. Furthermore that south eastern corner of Sri Lanka also serves as a habitat for a range of impressive wildlife both on and offshore.
The KBH garden is not only home to several species of birds including the majestic Brahminy Kite but also mongoose, several species of butterflies, the resident dogs Dan and Birdie and the occasional evening visit from an elephant or two! The local cows and goats also seem to like it. Whether you have half a day, 2 hours or just 1 there are wildlife experiences that you won't easily forget. Simply hop in a tuk tuk late in the afternoon for a simple sunset safari like no other – unique to Jetwing and guided by the resident naturalist guests are invited to observe large crocodiles, langur monkeys, elephant, monitor lizards, superb birdlife and so much more in an experience unlike any other.