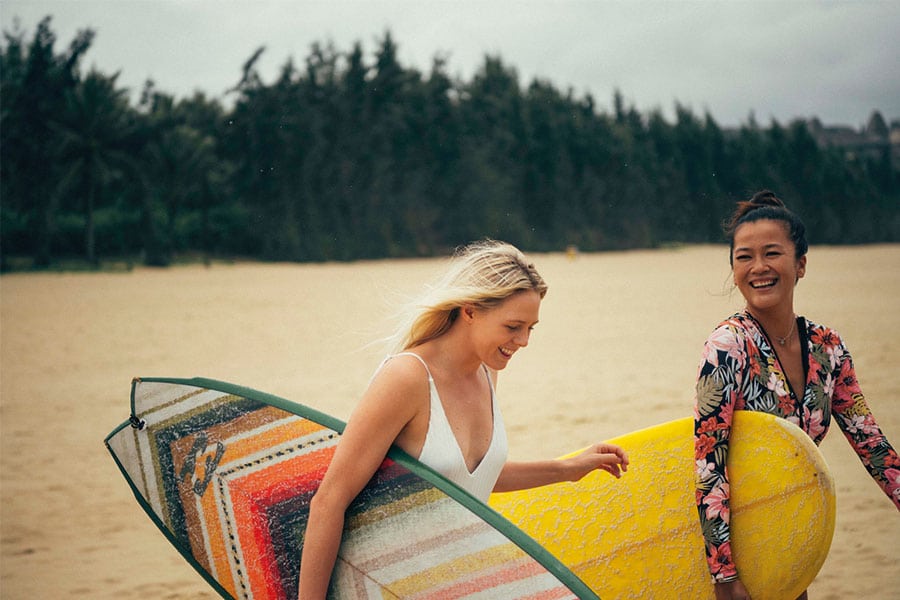 China is a land of extremes, and with 1.4 billion people it is the most populous country on earth. Here surfing is something that people don't really understand and are afraid of. However, more and more people in China are starting to take up surfing, with surf spots getting slowly busier as the surf culture grows. Laura Enever hangs out with the countries best female longboarder, Monica Guo in the new 'Know the Feeling' video from Billabong.
She was only 21, but Monica Guo suddenly knew exactly what she wanted to do in life: surf. She watched Blue Crush, booked a ticket to Hong Kong, and stood up on her first wave. For Monica, that was it: her life had changed forever. 
Monica's story reads a bit like a fairytale – only in this updated version, the princess doesn't need the prince; just the sea. Despite her parents' protests (her father worried no one would want to marry her if her skin got dark; her mother feared the sea was dangerous), Monica left her home of Yangshuo, located in mainland China, and moved to the island of Hainan. Ten years later, Monica has represented China in the ISA World Championships, and is one of the best longboarder in the most populous country in the world. 
"Surfing isn't just surfing, it's a lifestyle, It's purely your heart, purely your mind. It makes you become a better person. I learnt not to be afraid to change. We are stronger than we think."
When Monica isn't surfing, she runs annual camps, Monica Girls Surfing Camo, for Chinese girls that she handpicks based on their personal letters to her. For more information follow @BillabongWomensEurope on Instagram.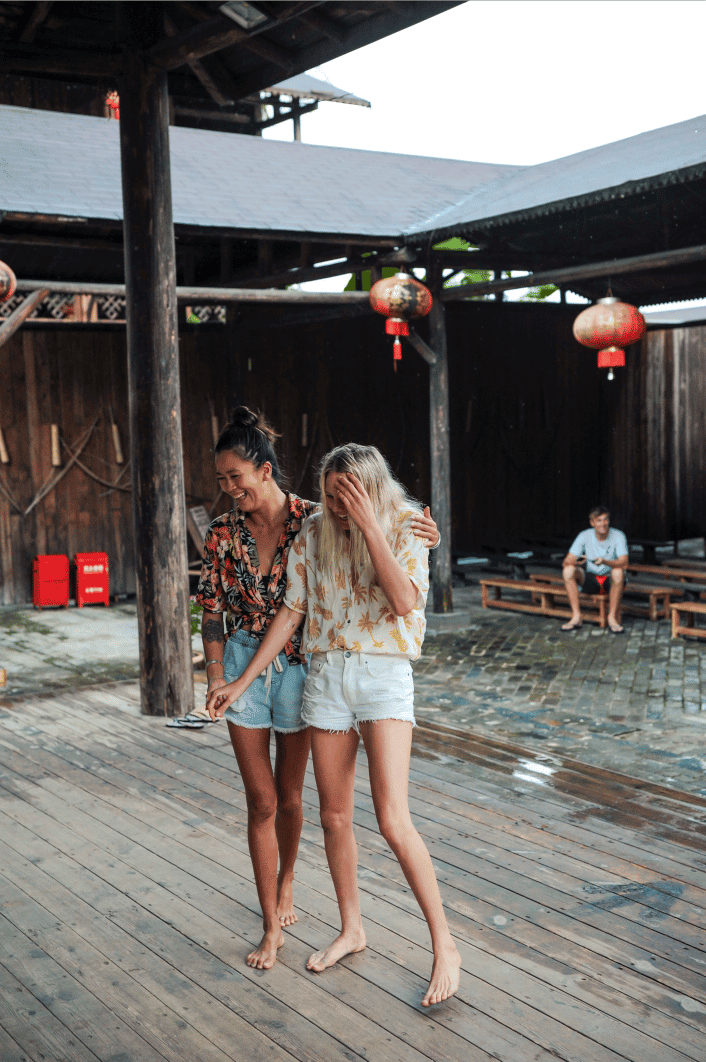 The "Know the Feeling" video series is about the magic of the ocean that connects us all. It's for the women who see the sea not as limitation, but as an invitation. The bond we forge across the sea is a freedom, a familiarity.
And when you feel it, you'll know.
DIRECTOR : SCOTT WYNN @GRIIMM_COLLECTIVE VIDEOGRAPHER/EDITOR: WILL ADLER @WILLADLERPHOTOGRAPHS PRODUCER: COLLEEN CONROY @PIGEON_RESEARCH MUSIC : ARTIST: RYAN STUBBS TRACK: AT A LOSS