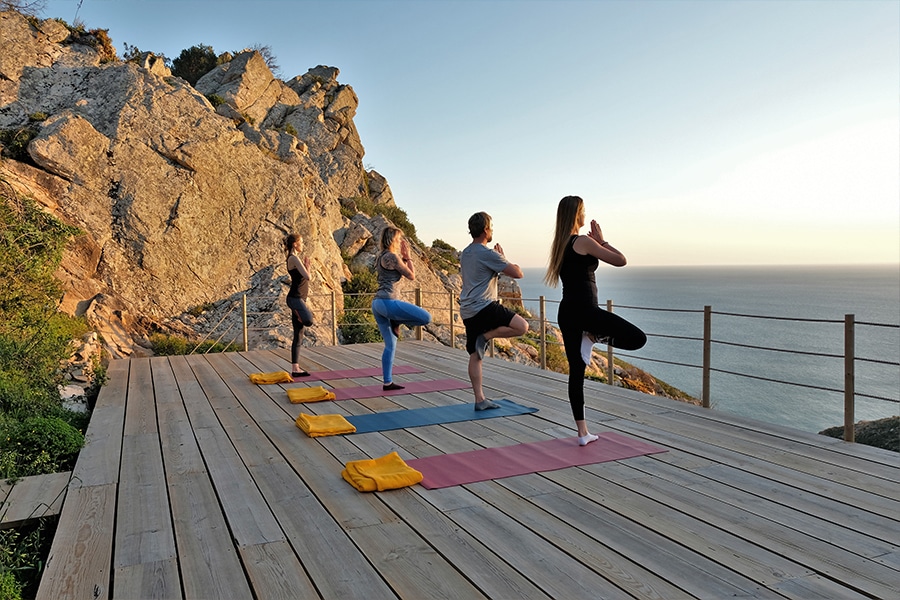 This secluded and unique 6-Bedroom villa is nestled in the cliffs of Guincho Beach Bay, close to the westernmost point of Europe.
Complete with a large private garden with private boulder rock, chill out areas, hammocks, fantastic yoga deck, pool, sauna, jacuzzi, large living areas with a pool table, video beamer, comfy boutique styled rooms, breathtaking ocean views throughout and beautiful landscape on the doorstep.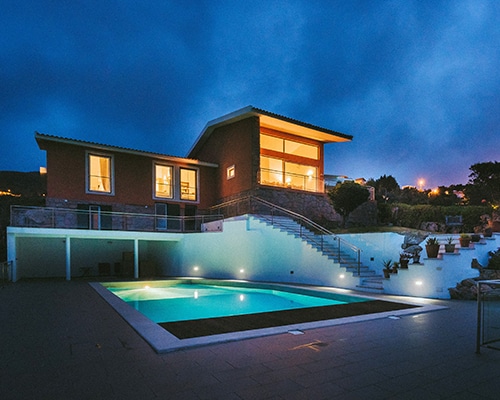 Enjoy being surrounded by friendly, like-minded people plus yoga, surfing, MTB, hiking, SUP and climbing with our world class instructors and guides. Refuel your energy with our lovingly made, delicious and healthy meals and completely relax as our hosts take care of your every need.
The proximity to Lisbon, Cascais and Sintra promises easy travel and a wide range of cultural offers. Open from March to November. Book now with promo code 19SUGIOLG and get a free 3-course veggie dinner!