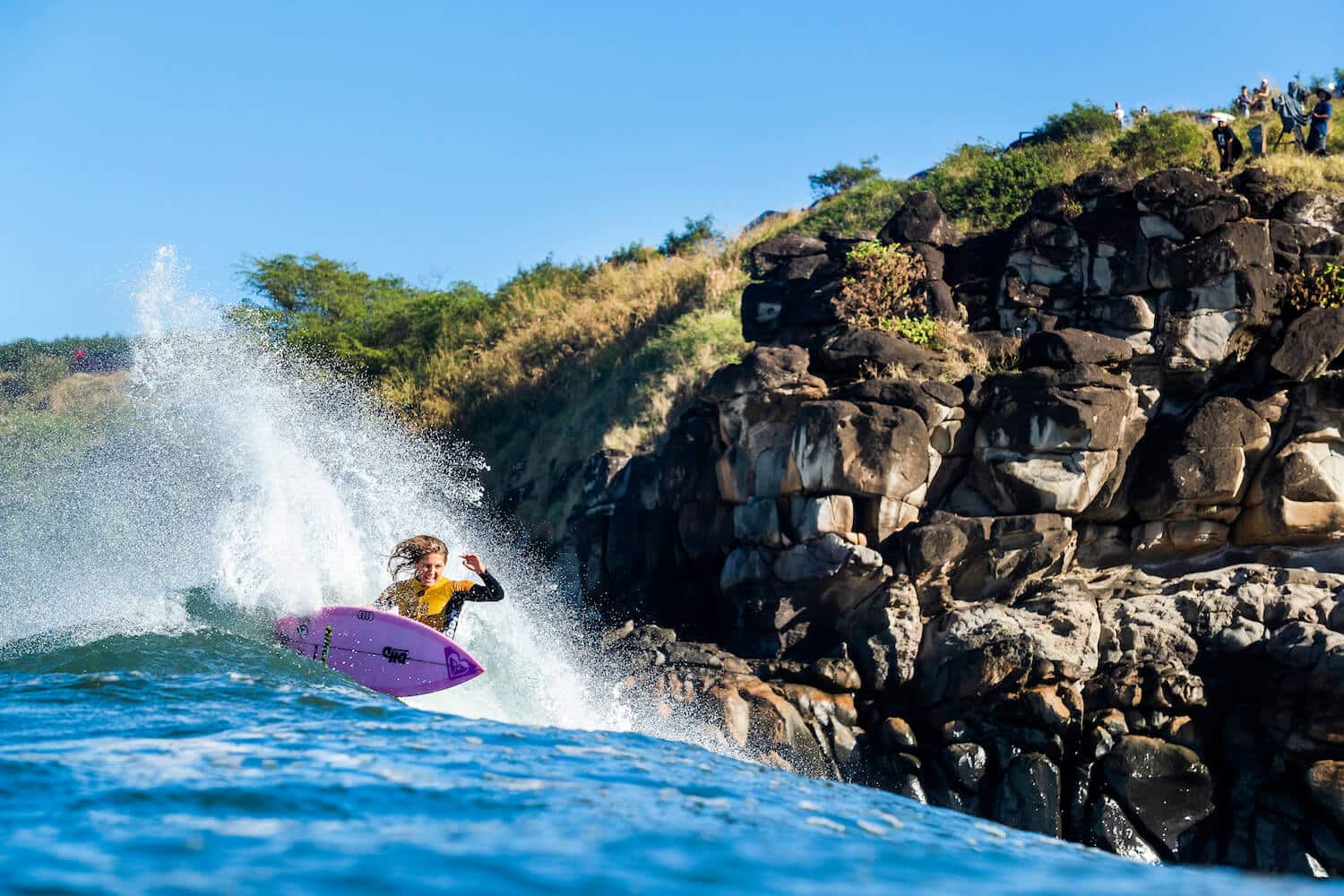 Steph on the Women's World Tour. Photo WSL/Cestari
7x World Champ Stephanie Gilmore takes us through her favourite part of learning to surf, getting in the sea and surfing!
This video is part of the Make Waves Move Mountains video series where each month, Roxy are asking some of the world's best women that Make Waves and Move Mountains in their chosen field, to share three lessons with you. This series of lessons are here to inspire you to take up the challenge, try something you may not have had the courage to attempt or perhaps compliment the goals you are already working towards – in this case learning to surf better with Steph!