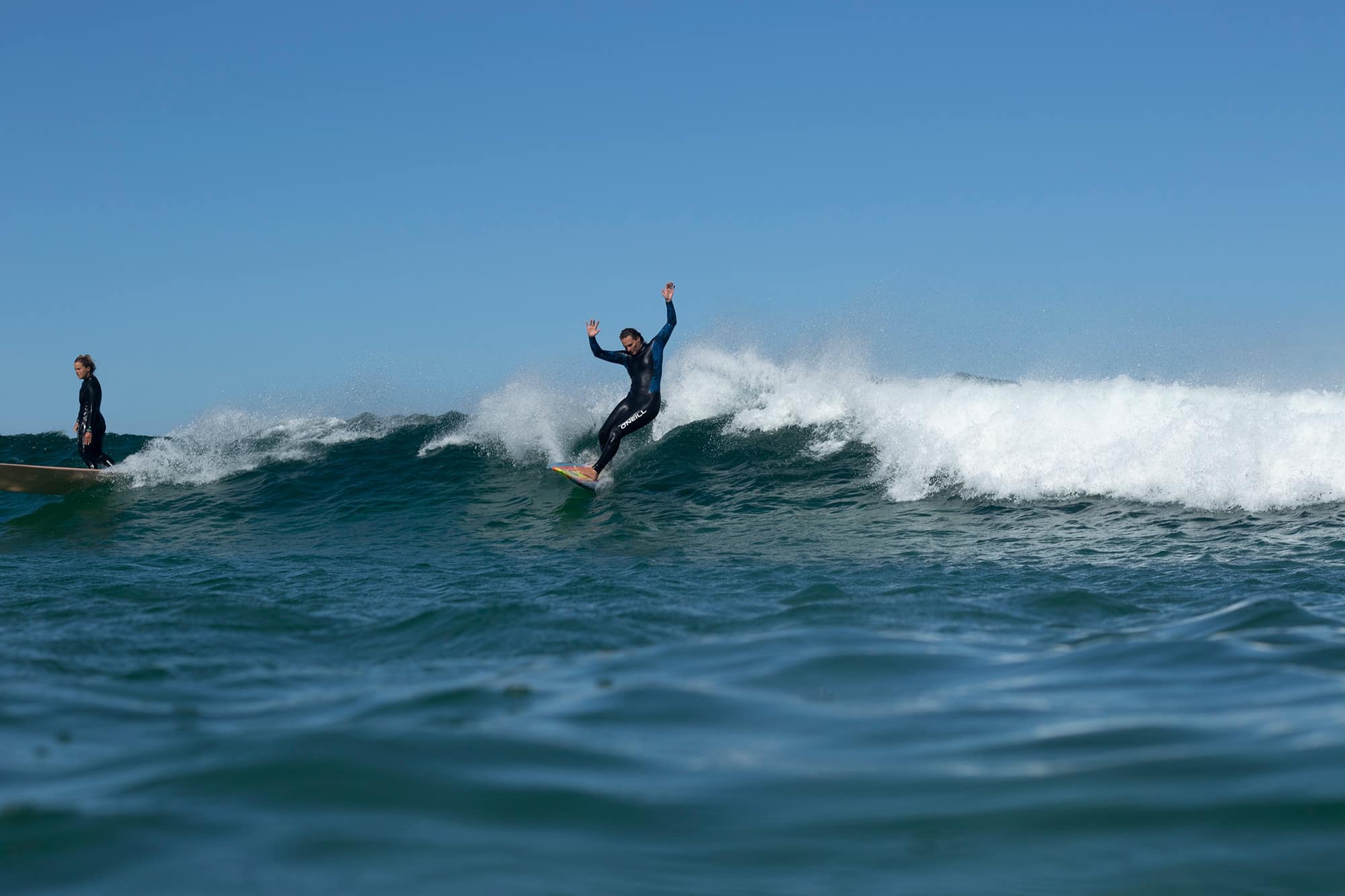 Tassy Swallow and Sam Sunshine share a wave. Photo The Walrus
If you've taken a break from surfing, some of us may have slacked off the over winter, that only means one thing, it's so much harder to get back into it. However now is time to ride the waves of change and step things up.
Surfing is a challenging sport so we're here to get you mentally and physically prepared for whatever the waves throw at us with our surf and fitness workouts on SurfGirl Premium.

Keeping fit and healthy is essential for surfing. The healthier and stronger you feel, the more time you can spend in the water.
Putting a few hours in a week will benefit you both physically and mentally when you're in the surf. Making you a fitter, a better surfer and all around stronger person. Because you showed up and put the effort in. Think of the pro surfers on the World Tour, how inspiring were they? Did that happen overnight? No, they put years of practice and never ending training in to make it to the top of their sport. Surf training, making an effort, helps you to improve all around. You don't need to be the fittest surfer, you just need to show up and give surf fitness training a go.
Try to tailor your workouts to your wave riding, and you'll see a big improvement. The more your train on land, the stronger you will be in the water. The two go hand-in-hand, so get training!
For the Easter Weekend we have a discount sale on SurfGirl Premium to encourage you to get into surf fitness training. It works out as £4 a month, that's less than a couple of cups of coffee or a pint of lager. And there's a 7 day free trial. So what are you waiting for?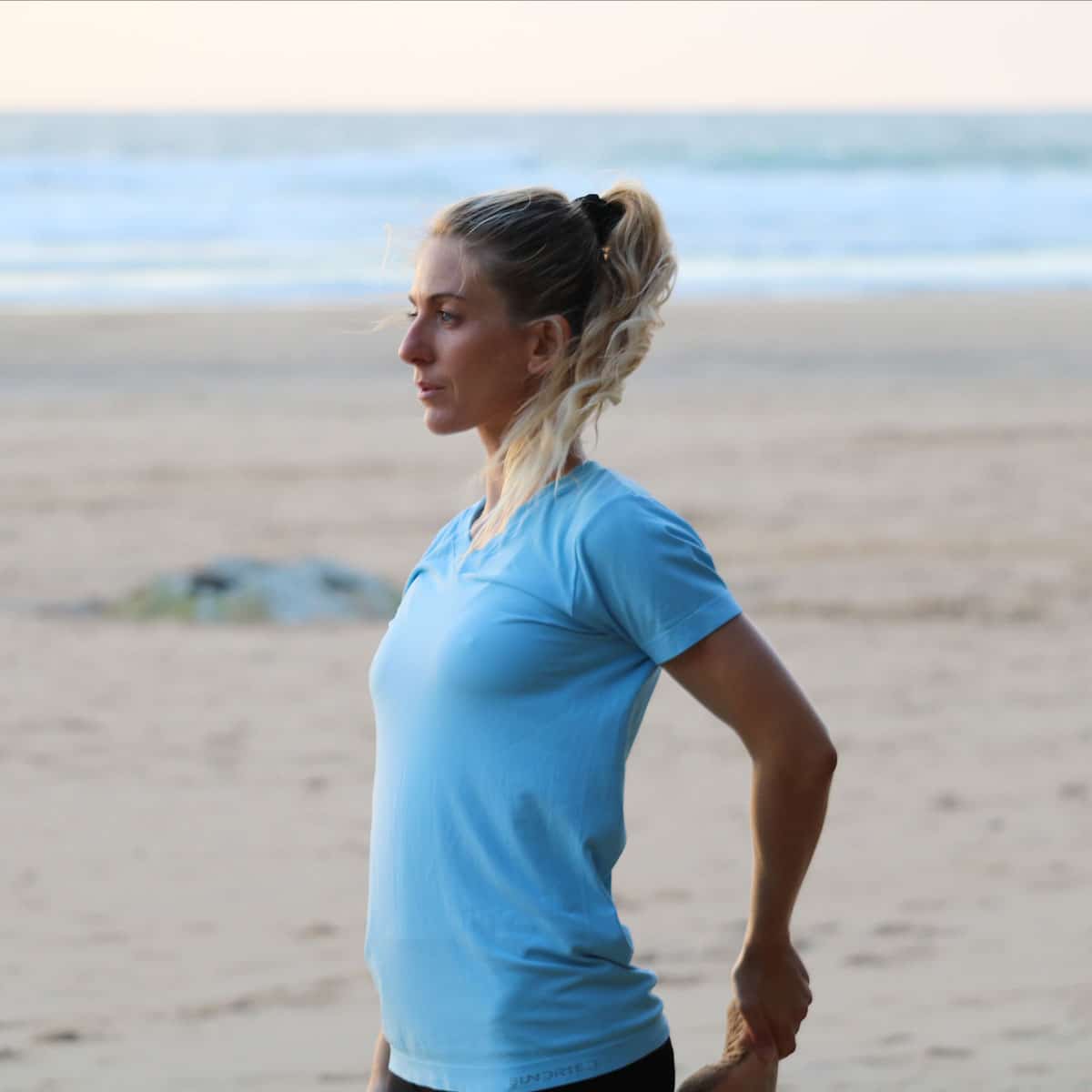 With this in mind here's some tips to help make the transition easier:
1.
Surfing uses your entire body, which means it's so important to stay active and strong when you're not in the surf. If you don't use it you lose it – and that very much applies to keeping fit for the surf. Give the high intensity interval training (HIIT) workouts a go to increase your fitness levels and endurance for surfing.
2.
Building upper body strength is one of the hardest things to do for women in surfing, which is why it's important to maintain it once you get it. With workouts on the SurfGirl Premium, practising your pop-ups, planks and push-ups will keep your arms and your shoulders firing for the surf.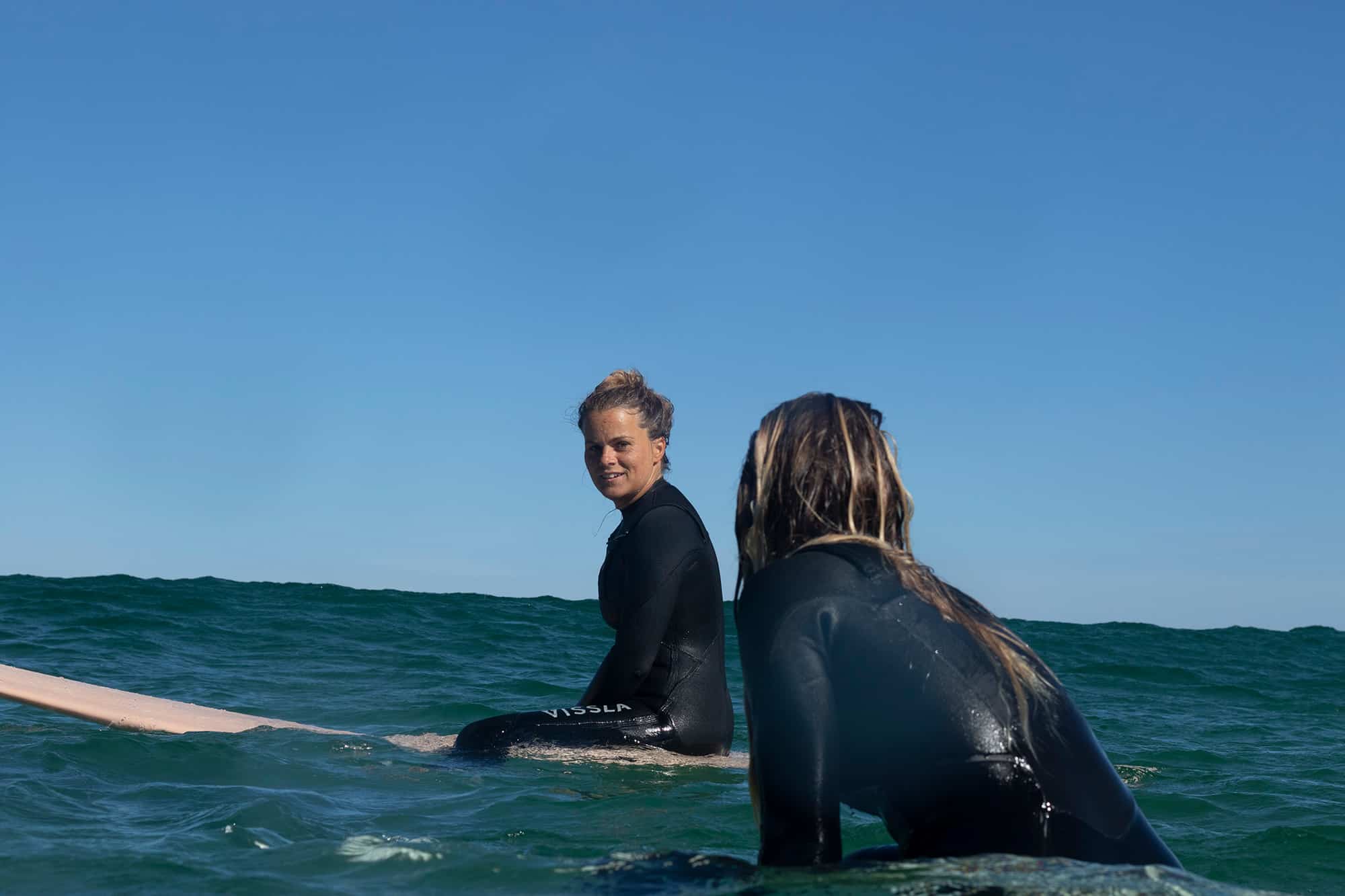 It helps to get back into surfing, if like Sam you go with a friend. Photo The Walrus
3.
Keeping strong, supple and healthy for the waves will not only leave you feeling great and looking strong, but it will also mean you can surf for longer. Your recovery time will be quicker, and those paddle outs won't seem such a challenge any more. Try some of the yoga workouts to help.
4.
Workout with a friend. Whether you're surfing or working out it helps if you have friends who are on the same wavelength as you. They can help you push yourself when you're not feeling it in and out of the water.
5.
When you go surfing again, embrace the average days, the choppy days and tiny weak days and all that's in-between. Surf as much as you can, and you'll see your surfing come on in leaps and bounds.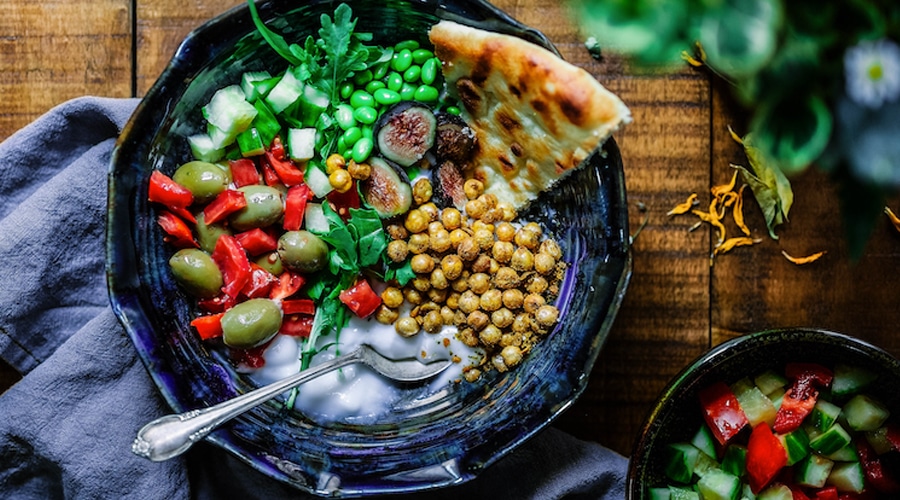 6.
Once you're surfing regularly don't forget to eat properly. A healthy balanced diet is crucial for your long term health and fitness. Good food choices will help give you fuel for training and help with your recovery after your workout. Take a look at our nutrition advice on SurfGirl Premium and adopt a good food programme to help you stay off the munchies.
Most of all, enjoy the waves, the workouts and the wipeouts. It's all part of the sport and should be welcomed and don't forget to pat yourself on the back when you do something you're proud of – you are smashing it!