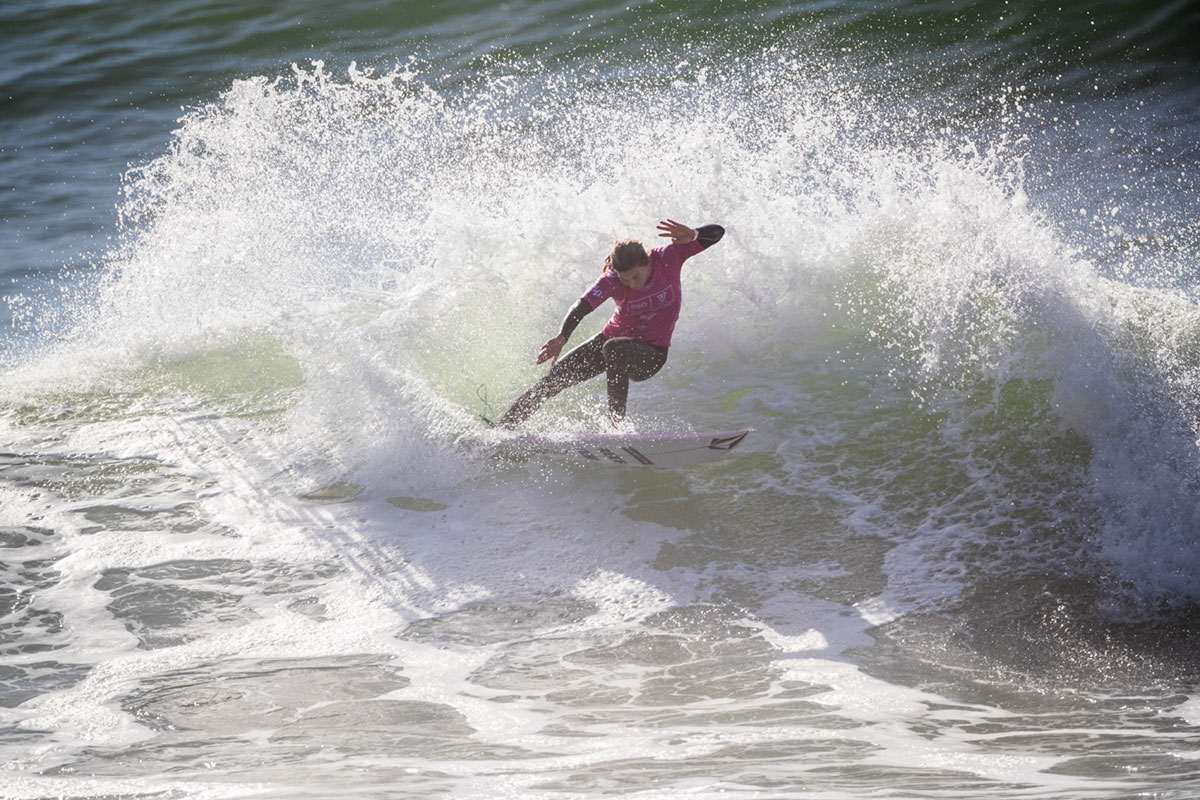 Pro surfer Coco ripping it up on the Tour Photo: WSL / Poullenot
Coco Ho is a surfer I grew admiring, from her style in the ocean to her attitude in interviews she has always remained a role model of perseverance and strength.
Following her departure from the World Surf League, Coco Ho has been focused on free surfing, trying different boards, and surfing better than ever. She has taken time to focus on her health so that she is able to surf her best in every session no matter the conditions.
Coco took time to speak with us earlier this month about how she approaches her surfing fitness, revealing her top tips and secrets as well as an exciting new partnership with health brand Thorne.
Read on to find out more…
Interview by Beth Franklin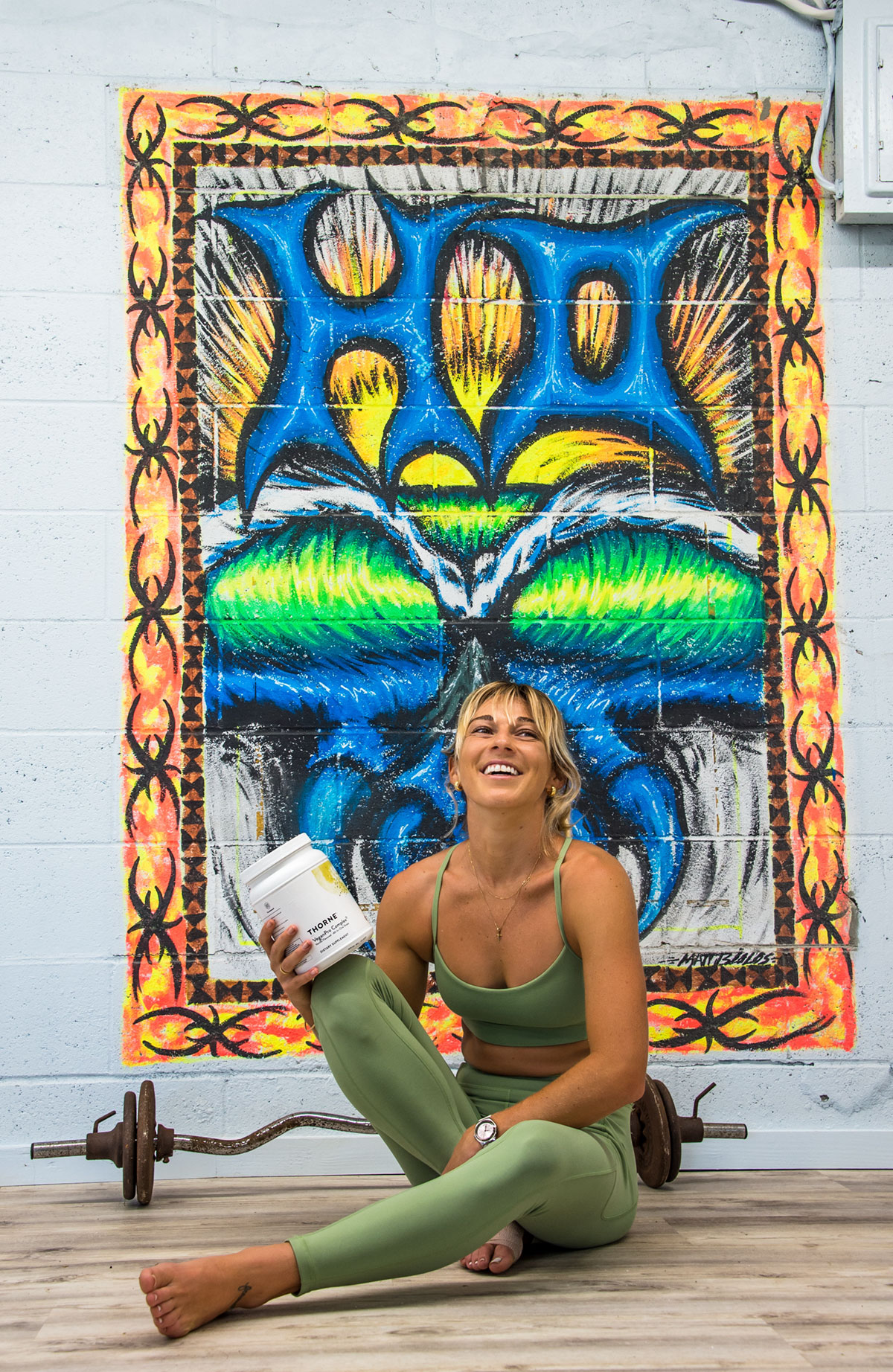 Coco and her magic greens Photo: Thorne
Coco, it must've been hard for you to come off the tour after being on it since you were 17 – how was that transition?
Yeah, it was hard. It's your whole livelihood you know? It's your entire identity and it was a great learning experience.
I did have a little bit of luck on my side as covid hit when I fell off tour, so it felt like it stopped with me a little bit. Jeremy and Steph would joke with me 'you fell off and the world ended' so it made me feel better.
But it was actually the most refreshing, and weird learning experience in my life. It was really cool how everything in life just happens for a reason. There's a plan.
I did the Stab Electric Acid thing right when WSL got back on tour in April 2020, so I was super distracted when they started. So, I didn't really have that feeling of watching it and missing out. It was almost like I didn't have time to be sad.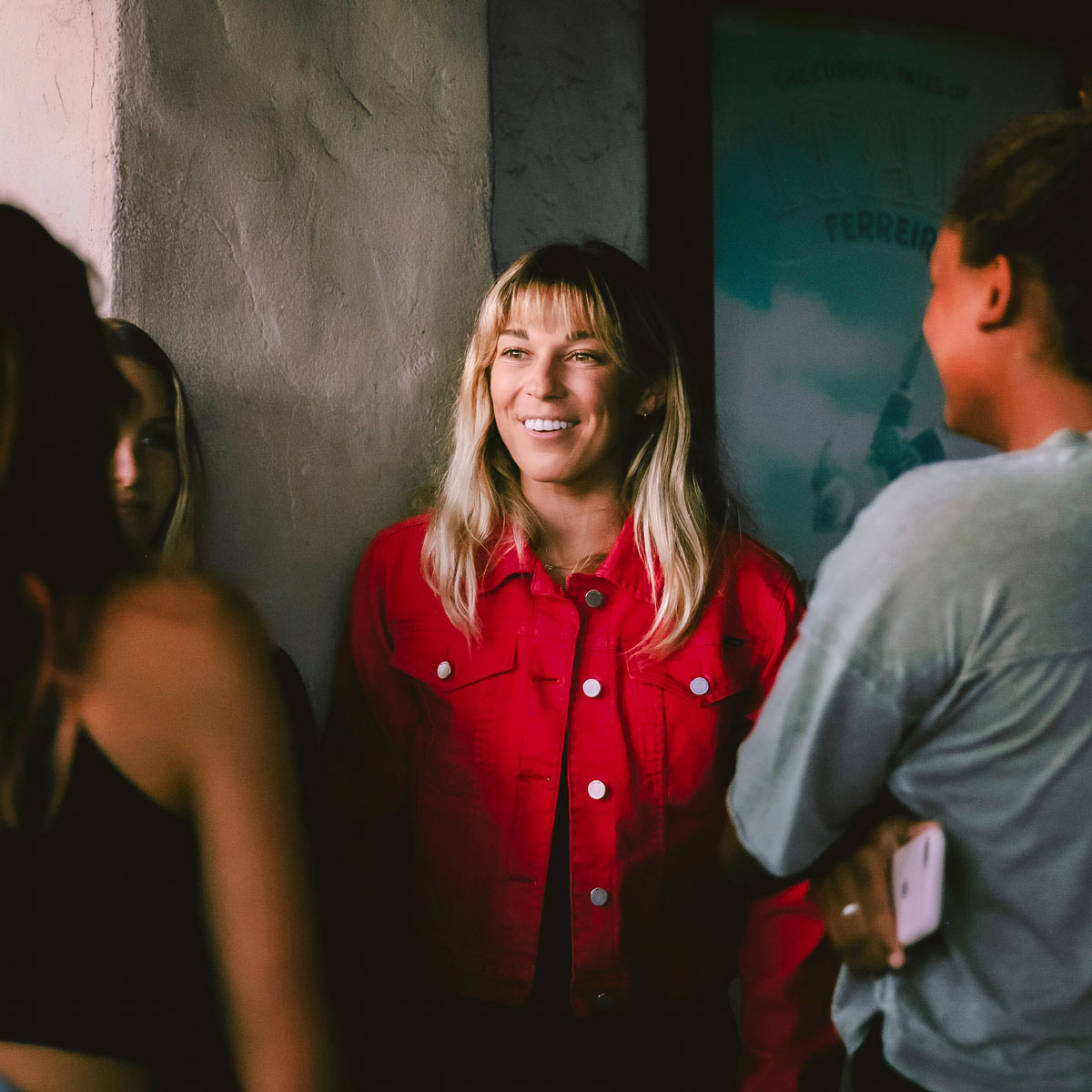 Photo: Leslie Colon / Red Bull Content Pool
Is there anything you miss about being on tour?
I mean, I miss surfing good waves. The tour is phenomenal. When your heats on and the waves are pumping and everything's in sync that is the best. There haven't been too many moments where it's been absolutely firing, and I feel like I'm missing out. I think there was a day at Bells last year and I was like damn, I could still be out there. But no, there's not too much. I do see still my dear friends that are on tour.
Now that you've moved on from the WSL where has your focus shifted to?
The focus has definitely shifted to free surfing, opening up and trying new equipment. I've put a lot emphasis on my health with this partnership with Thorne I've been able to learn a lot about the ageing process and the nutrition side of being an athlete, I've learned more now than I did on tour.
I feel like I've gotten stronger and healthier at 30 years old and it's really resonated in my surfing today. I think every comment on my YouTube is like 'you're surfing better now than on tour!' and I don't know if it's the pressure of not having a jersey on or really fine tuning my health, but it has been so freeing and so fun.

How do you keep fit and what does a weekly fitness regime look like for you?
I am very active, I do like to work-out no matter what. It used to be like I'd work out because I have an event coming up and you'd get to Australia, or wherever the event might be, and you just focus on surfing.
I've kind of blended that now. With a little bit of working out throughout your week will maintain those muscles for surfing and keep your stamina and endurance up.
Partnering with Thorne I've gotten to learn a lot about replenishing your body. Even on surf trips I've been really on it with having hydration and supplements for feeding my muscles.
This new daily greens is just a one hit wonder of immune support, energy, vitamins and minerals. I can go on these surf trips now for 10 days straight and surf all day at my best ability. I don't think I was ever able to do that when I was on tour because you'd surf for a couple hours a day then relax because you might have a heat tomorrow.
The new daily greens is great too because you get the vitamins and minerals you might not be getting from the food because you're not always in charge of what you're eating when travelling. I'm now energised on day eight and nine whereas before I would be slipping.
In Bali this year I would bring the daily greens out to the restaurant area and everyone was like 'what do are you having?' and I had to give everyone some. It was so funny. We would just put it in our orange juice and everyone was stoked.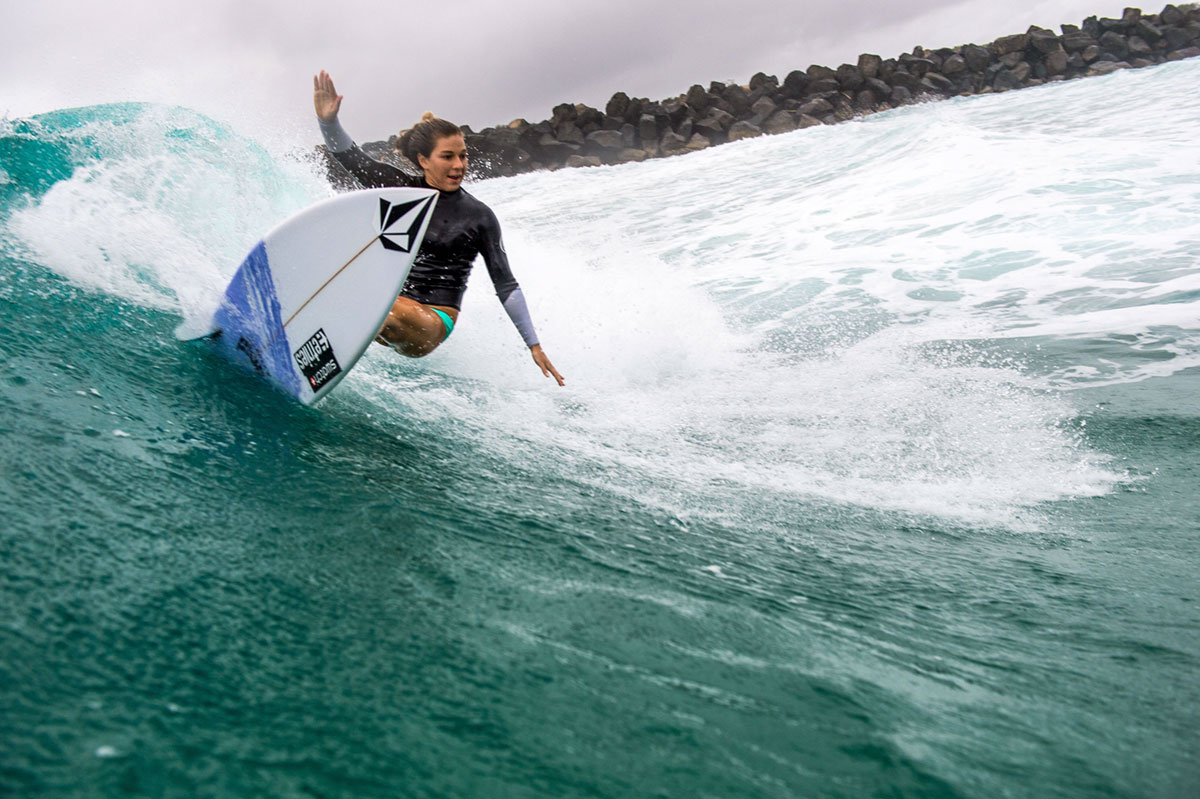 Photo: Trevor Moran / Red Bull Content Pool

Go for it, you'll learn a lot
and you'll have the time of life.

Sharing is caring! Do you ever have days where it's harder to motivate yourself and how do manage them?
Yes, absolutely. I found right around the time I fell off tour, I jokingly said 'yes, I don't have to surf on the bad days'. There's so many days on tour when you have to go out and it's onshore and rainy, but you might run, so there were so many days I'd be in a bad mood because of it. Even off tour, we all have bad days but I think having the freedom of not having to ride that traditional shortboard when its onshore and raining has really helped my happiness. I can ride whatever board I want, I can longbord, and its not going to affect how I'm going to compete. I'm tied to less and its just more about focusing on what's making you happy and that's been really nice for me.
What are your top tips for getting fit for surfing? We're always looking for new ways to stay fit so we avoid spaghetti arms!
Yup! You do lose your paddling first I think. I feel like we can all jump and ride a wave for 10 seconds but losing your paddling is a big thing. So any exercise for your lats. (Ladies check out our paddling workouts on SurfGirl Premium!)
I've seen so many creative friends from the snow world who hate losing their paddling in the winter and they've created machines like rowing machines but they're on a surfboard paddling and I think it's the smartest thing I've ever seen.
So, yeah lats. Also planks and general core strength is always great to maintain, the stronger your core is the stronger everything else in your surfing will be.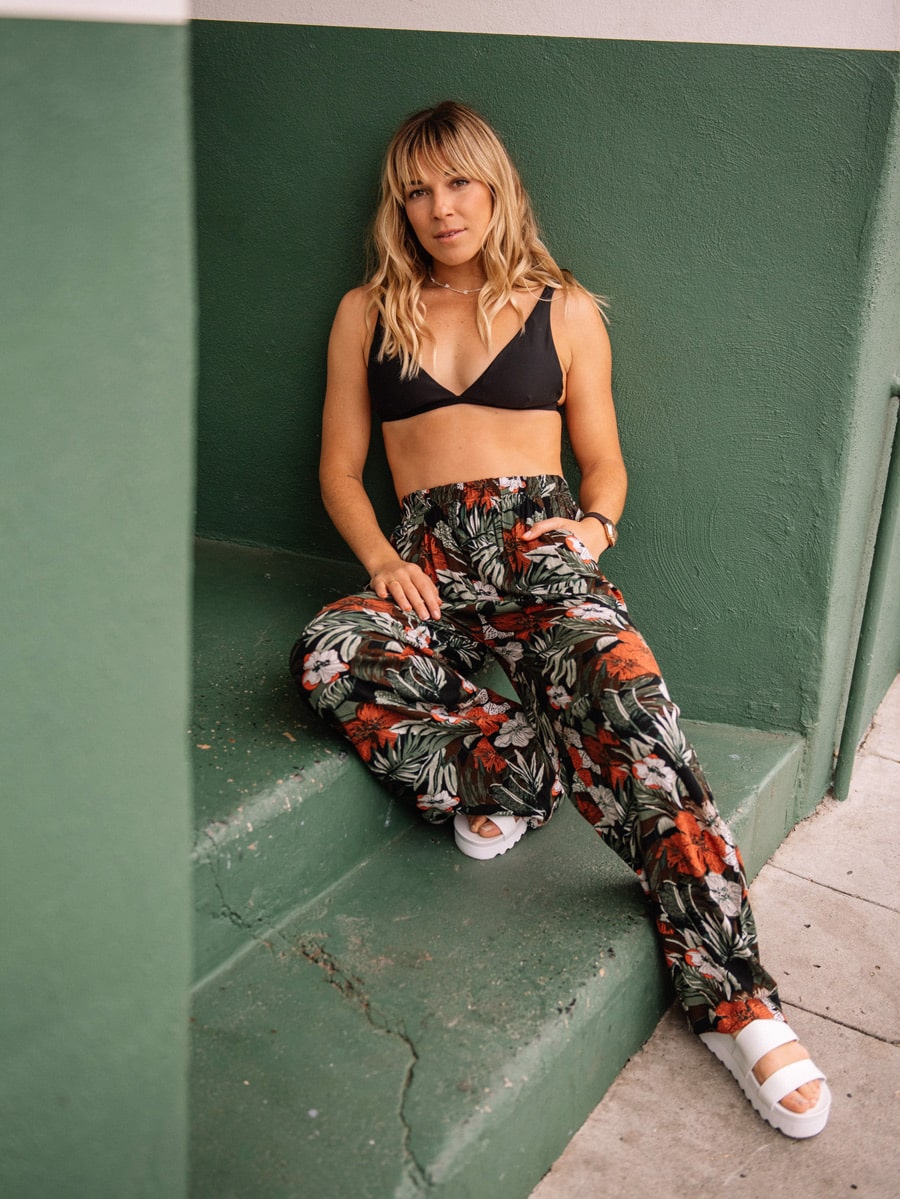 I know we touched on nutrition before but do you like cooking and how important is it for you to eat right?
Realising how important the nutrients you're getting is second to none and I feel like we're learning it earlier now but growing up on tour it was a lot of eating out and so I missed the mark on learning how to cook. I mean that's no excuse!
But I do like to know what I'm putting in my body. I'll give it valiant effort it just usually isn't pretty or sometimes the whole room laughs at how it tastes but besides that I'm very in tune with knowing you need a little protein, vitamins, and minerals. And I need carbs, kudos to people who can do no carbs but I am still hungry. It's just about knowing what your body needs and if you can cook it all up bravo! I can order it for you.
What does a cheat day look like for you?
I always preach balance because I do have a crazy sweet tooth. It's kind of why I eat healthy when its time for a meal, its so I can have that sweet treat. I'll eat a salad then I'll have a cookie. I want my nutrients, but I want my sweet treat. So, every day is like half a cheat day.

Do you have a favourite surf spot in the entire world?
Probably Snapper Rocks on the Gold Coast in Australia. I love the town and I love the wave, it's so long and has so many spaces to offer. You can sit down the peak, or you can get barrelled at the top, there's so many options in one wave and I think that's really unique.
What would you say to women starting to surf or looking to take their first lesson?
Absolutely go for it! It's the most healing and happy sport in the whole world. It is intimidating to learn about the ocean but once you do it's almost like a spiritual awakening and anyone can tell you, once you learn to surf almost everyone gets addicted.
Go for it, you'll learn a lot and you'll have the time of life.
Check out Coco's rad vids from some of the surf trips she's been on lately.