Empowerment through surfing in Sri Lanka, the story of Samia Thulin.
Words by Maria Lundin Osvalds Photos by Fanny Klumper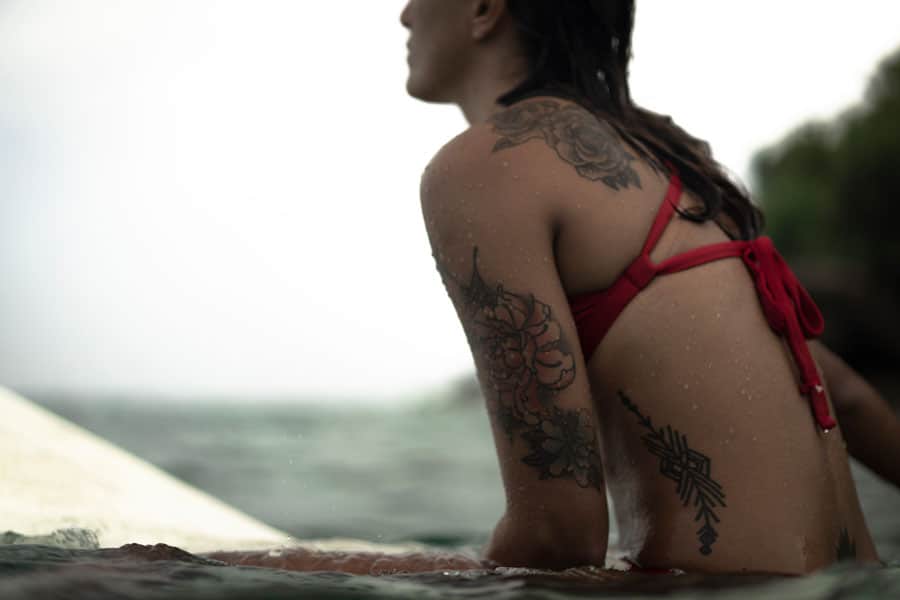 A new generation of women are changing the surf community in Sri Lanka. Samia Thulin is one of the few surfers who challenge societies norms and says: "Yes, I'm local, and yes I'm a girl, and yes I'm a surfer. Here I am".
Samia carefully puts her longboard down on the ground. It's the first board she's ever owned, after borrowing from friends for years. She has just finished a surf session at one of her favourite spots – the Point in Mirissa. Samia is one of few Sri Lankan women who surf. "A lot of the people in the line-up still don't know that I am local. So when I speak Sinhala some of them are shocked," says Samia. "But reactions like that only make me want to surf bigger waves and get into bigger barrels. I want to prove to the men that I can do it and show other girls that surfing is cool!"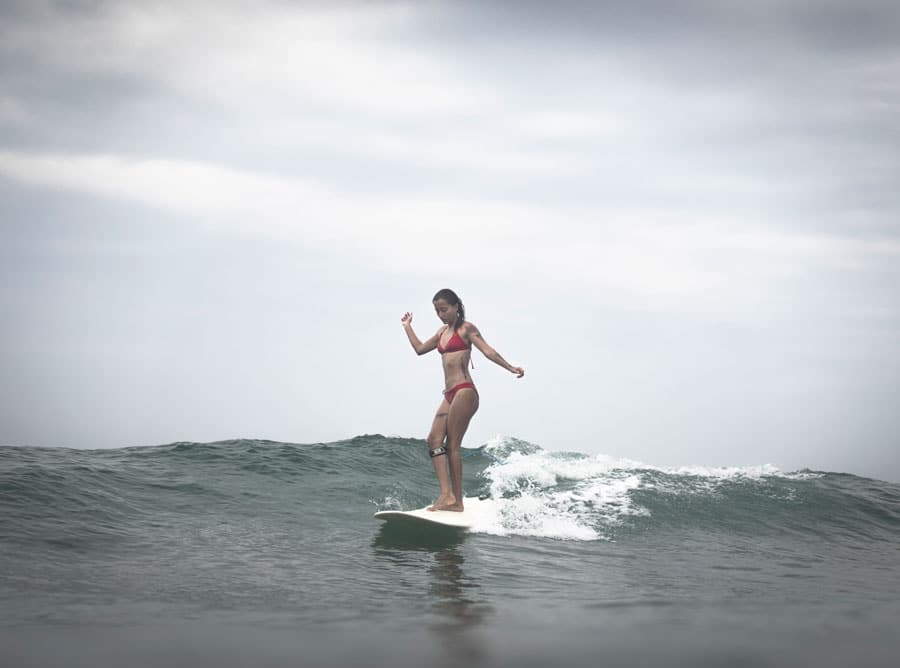 Samia has lived on the south coast of Sri Lanka for four years. Nowadays she divides her time between Madiha in the south and Arugam Bay on the east coast, cruising on her longboard and working as head of creative at the newly established magazine Surf Sri Lanka. She grew up in Sri Lanka, with a Sri Lankan mother and a father from Sweden. Four years ago, at the age of 21, she decided to move from her home in Colombo to the south coast, where she could enjoy her passion of surfing.
"I couldn't live in the city, working in an office nine-to-five. But the decision to move down south wasn't an easy one as it really upset my family," explains Samia. "Many Sri Lankans fear the ocean. Children don't learn to swim in school and parents usually don't let their kids go near the oceans. I was very lucky as my dad put me in a swimming team when I grew up. But before I started to surf I had never been swimming in the ocean." And for girls wanting to surf there are more obstacles than a general fear of the ocean. A woman in Sri Lanka is raised to be a homemaker, taking care of her husband and children. "So it is something very different for a woman in Sri Lanka to tackle the ocean," says Samia.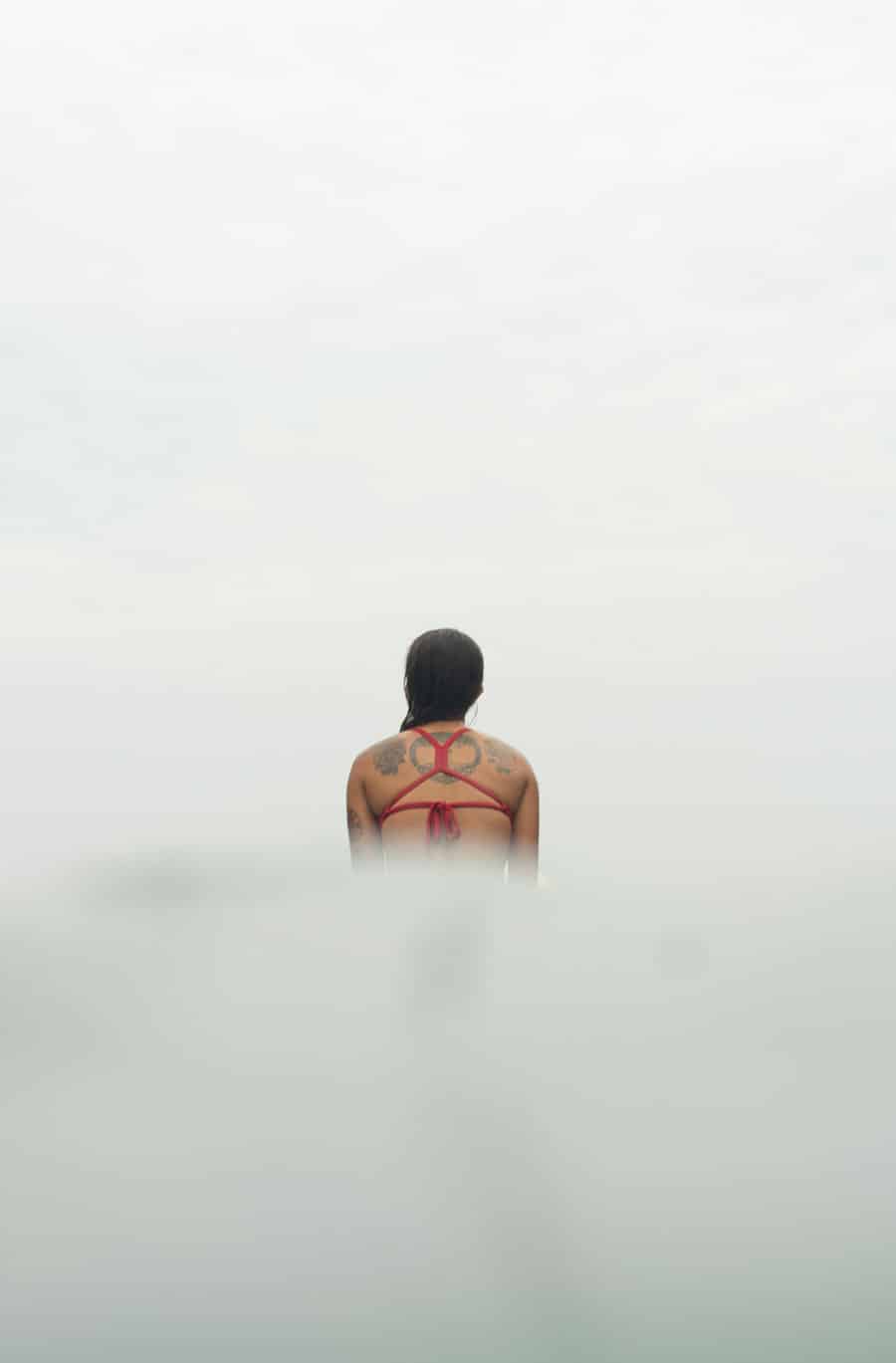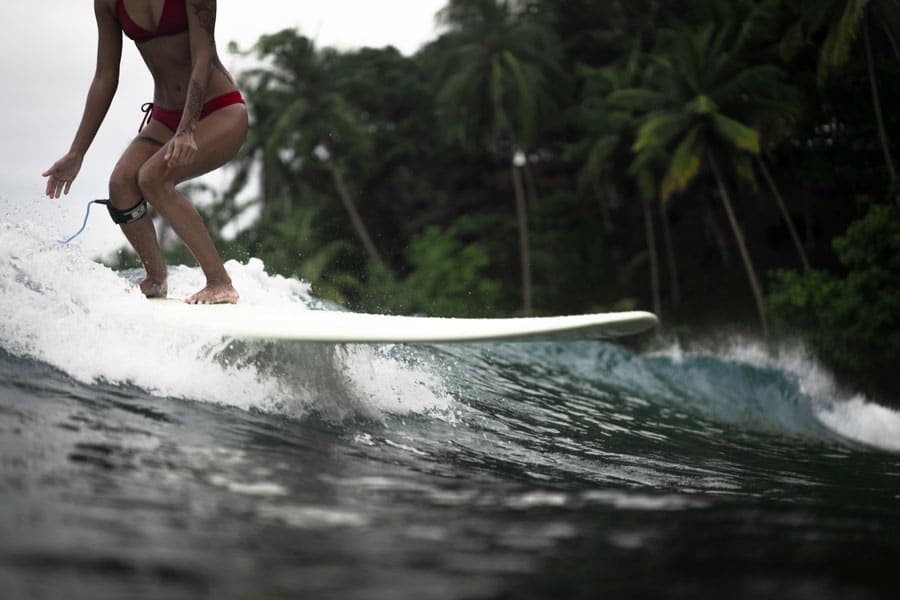 In several ways, surfing challenges the norms of how a woman should act in Sri Lanka. "The idea of a woman's role in the Sri Lankan culture is very deep-rooted and enforced by many families. Parents decide what girls will or will not do," explains Samia. But even though there are obstacles, change seems to be coming. The number of Sri Lankan girls and woman surfing is growing. The first female surf club in Sri Lanka, the Arugam Bay Girls' Surfing Club, was founded in August 2018. And in Weligama, on the south coast, the surf club Sea Sisters Sri Lanka meets for weekly surf sessions.
These organisations are empowering girls and women through surfing. And the growing number of girls starting to enjoy the ocean shows how society is changing and barriers are flexing. A new generation of Sri Lankan women are surfing – and maybe paving the way for a more equal society. Watch this space.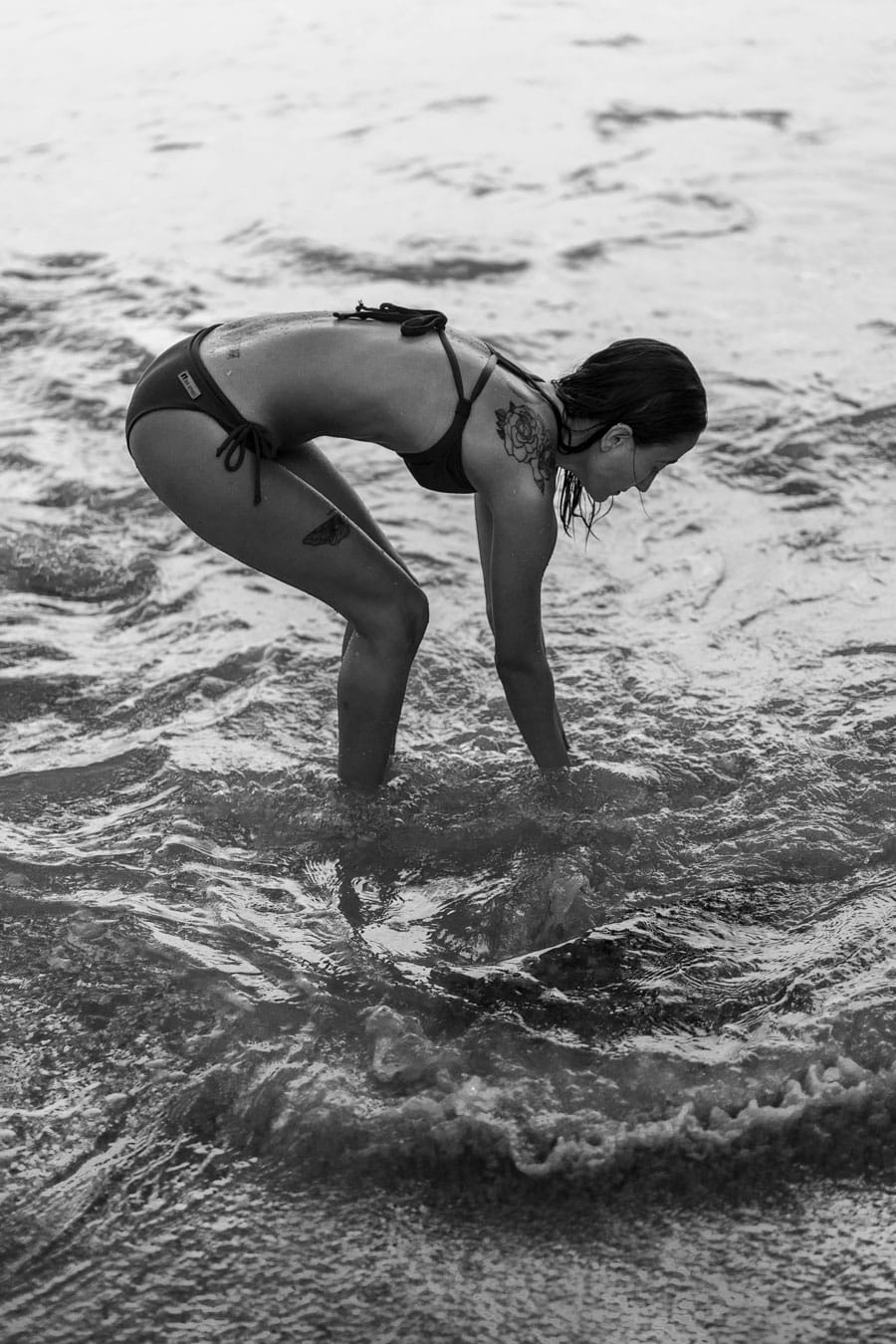 This article first appeared in SurfGirl magazine.