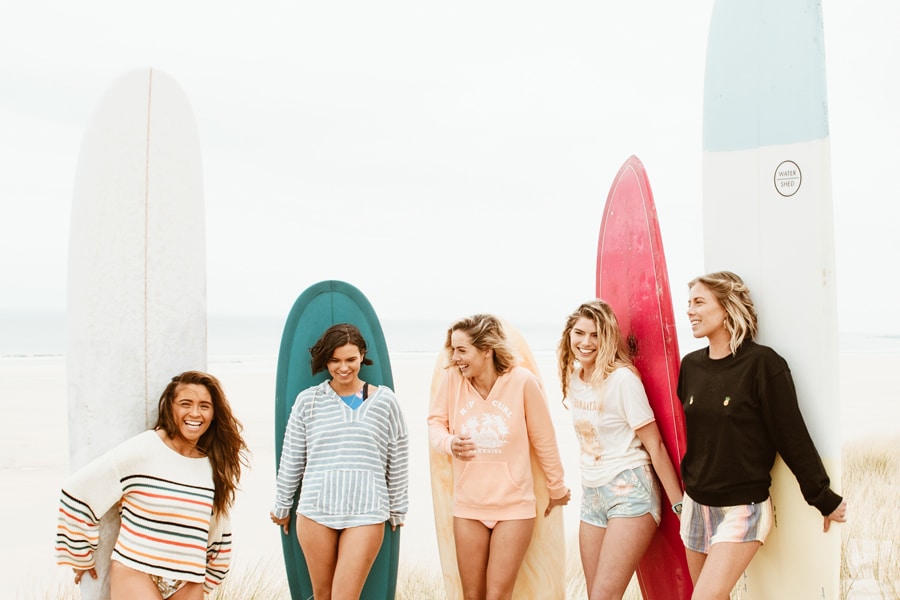 Summer's all about having fun, so here's a seaside adventure we had with our girl gang, heading out in search of waves and good times. 
Sure a little 'me-time' is very beneficial but what really makes our mind, body and soul sing is a day on the beach with the girls. It's all about minimum financial costs and maximum fun when it comes to surfing your socks off, laughing until your sides hurt and soaking in some vitamin D on the sand with your girl gang.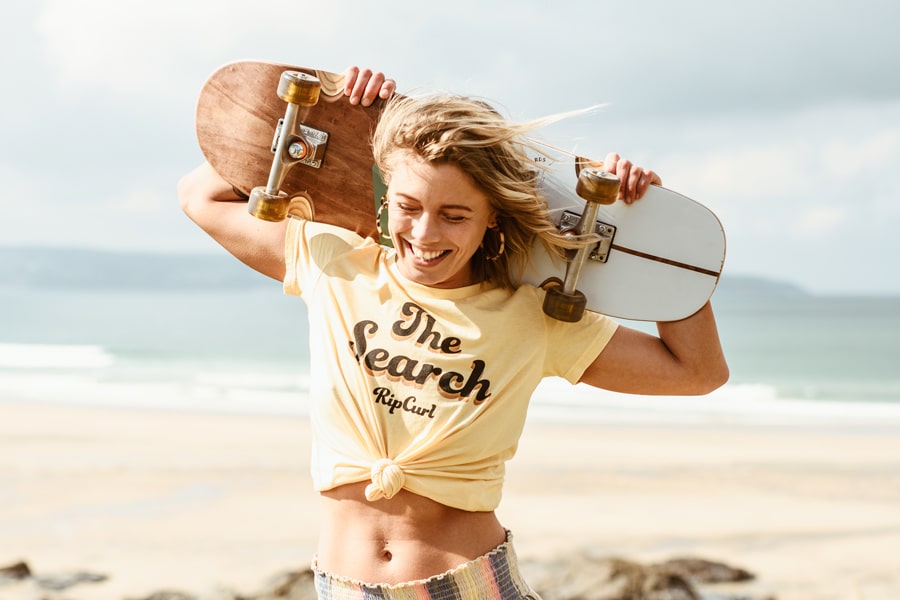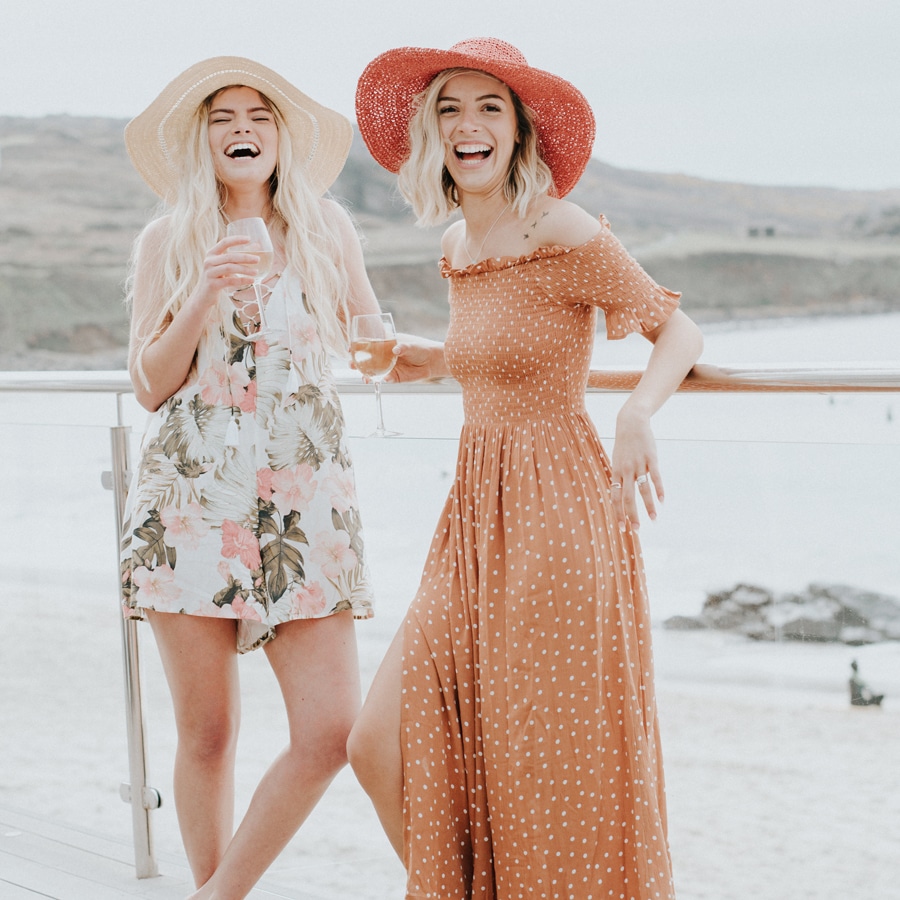 Girl gangs and sisterhoods are about friendship bound by common values – no judging, just loyalty, love and support. Ella, Jerica, Sasha, Lucy and Hannah enjoyed just that when they assembled their crew for a day surfing, biking, skating and chilling on the beach; empowering each other in the water and out.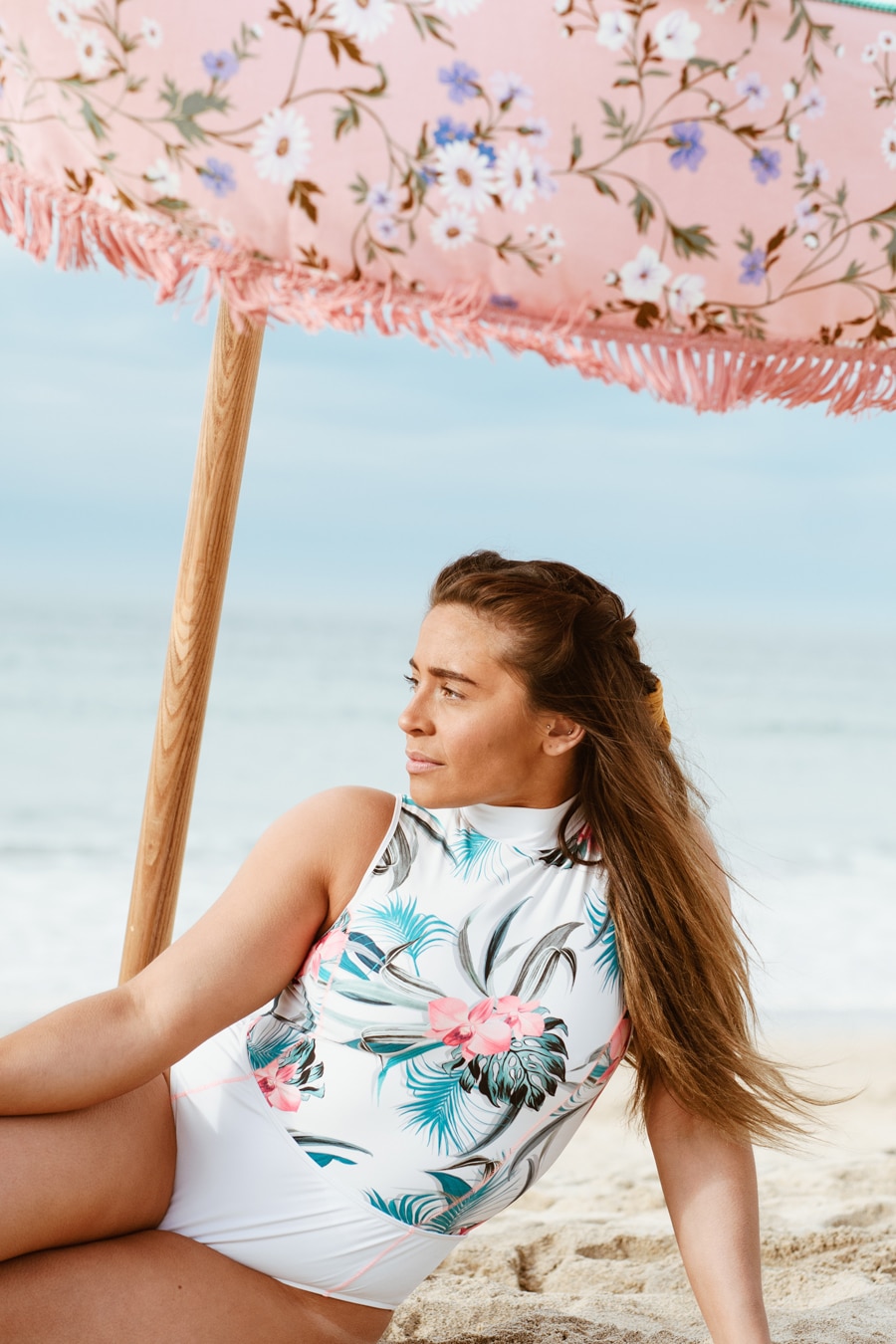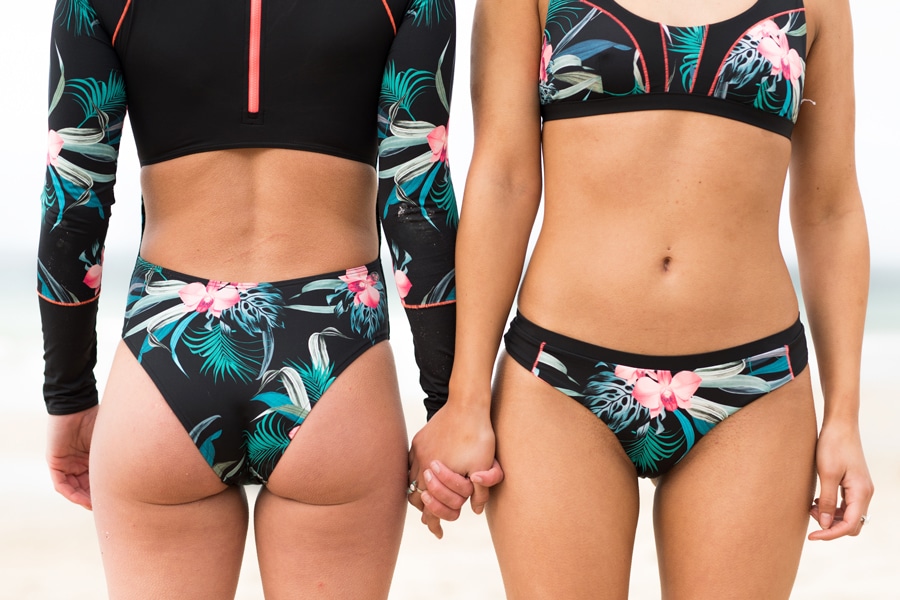 Kitted out in Rip Curl's Summer 2019 collection, these salty sisters donned stylish but active one-pieces and bikinis to take them from morning surf checks to sunset beach hangs, with layers, vintage tees, kimonos, jumpers and dresses to pop on top if the day turns chilly. Tom-boy, girly, sporty or retro vibes, each girl had her own individual style and personality, each accounted for in the Rip Curl collection with a print, pattern and shape for every shape.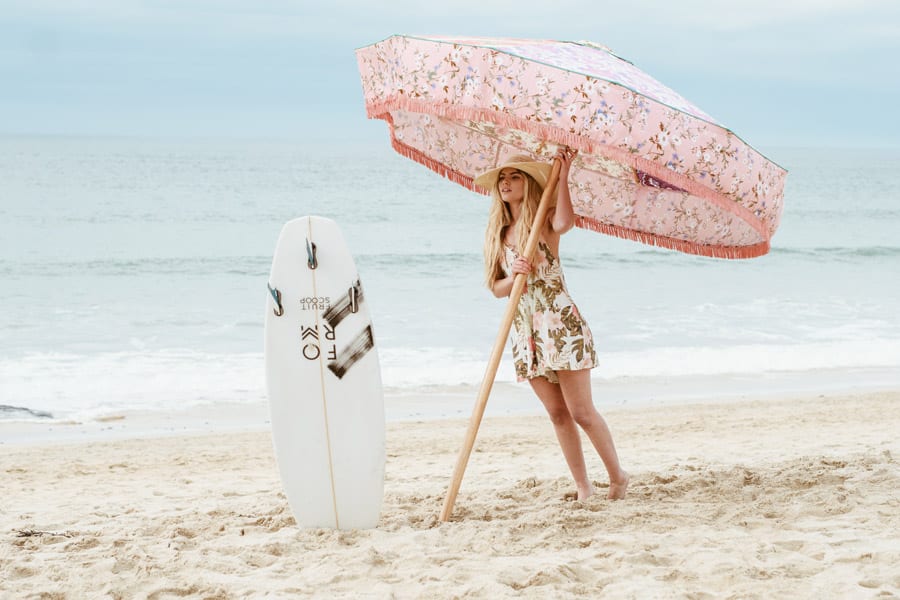 Summer is the time to get outside and enjoy quality time with your friends. So forget schedules and deadlines, social media and boxsets can wait, instead embrace a digital free day, rock that salty hair and experience outdoors living on an epic scale with your girl gang.