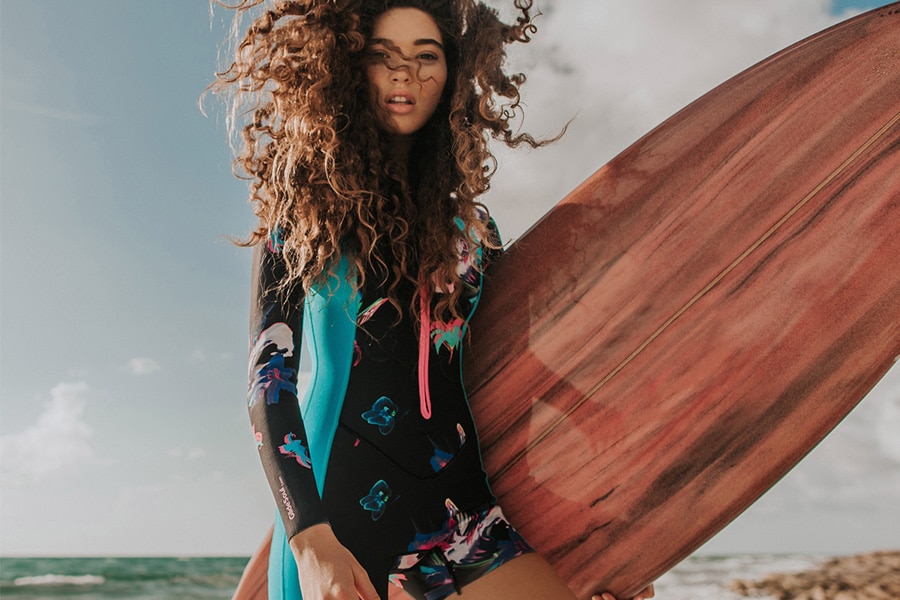 With feminine florals returning as a key trend this summer, women's waterwear brand GlideSoul have produced a unique and bold interpretation of this timeless trend with the BLOOM collection.
Featuring exotic, colourful and bold floral prints, a futuristic colour palette, state-of-the-art neoprene technology and trendy designer cuts, this new collection includes fully reversible shorty spring suits, 3/2MM full wetsuits, rashguards, board shorts and leggings. Perfect for making a statement in when you're out riding waves this summer!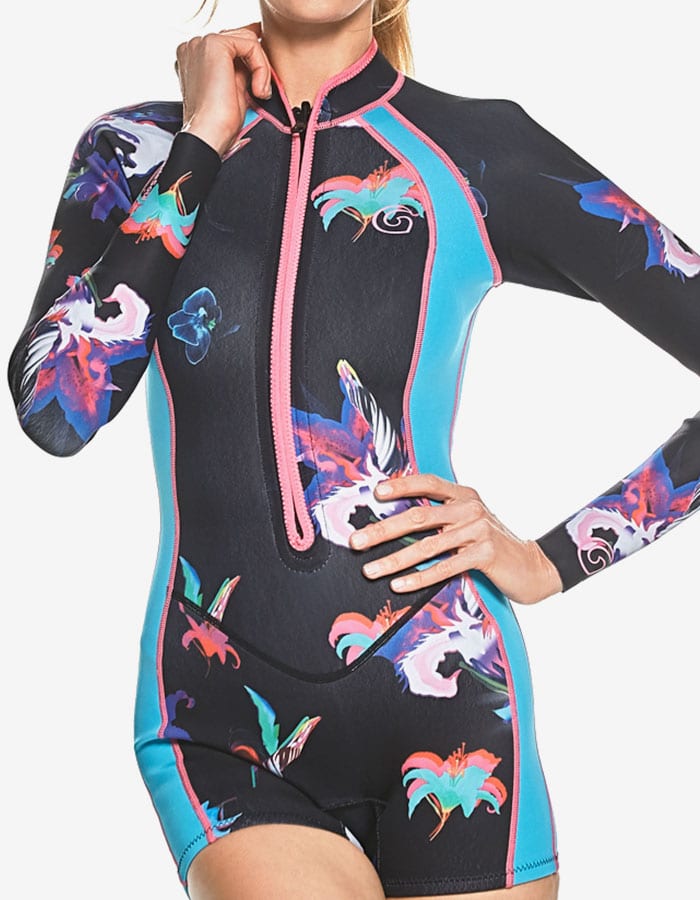 Spring suit 1mm with shorts.
Reversible and flat lock zip: £133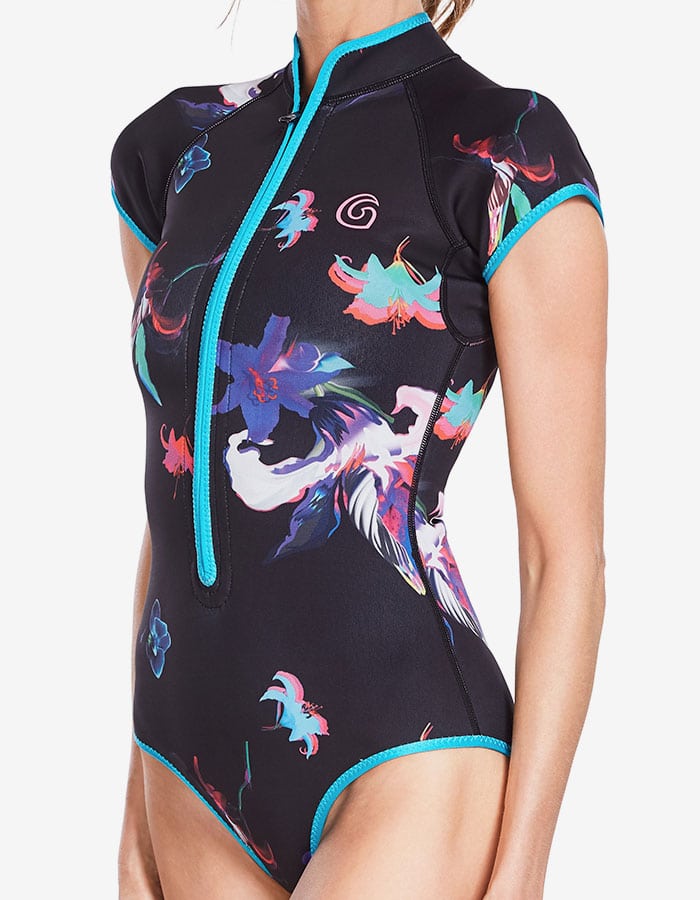 Bloom One Piece Swimsuit
Get 2 design in 1 with these reversible, high-tech spring suits.