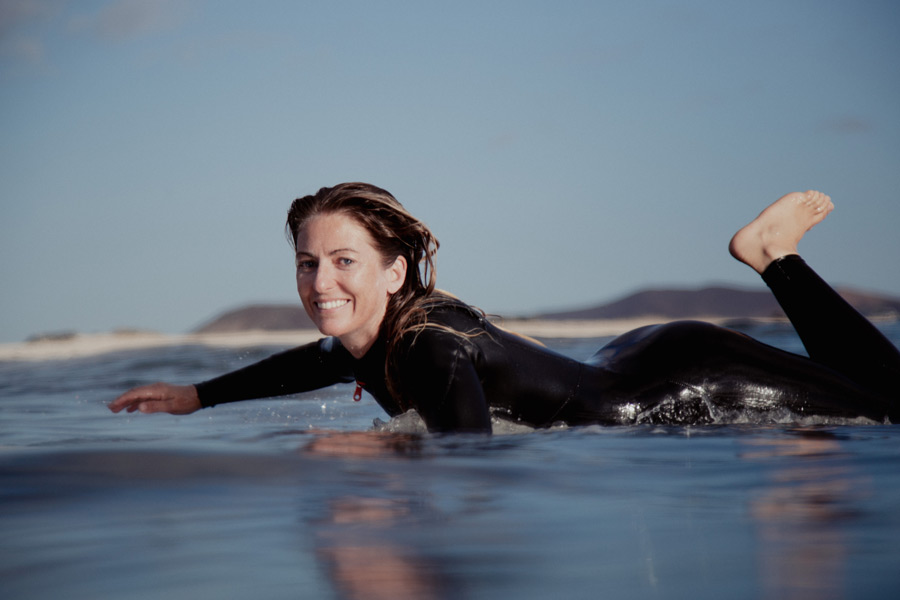 We asked surf coach and fitness guru Tee McGuinness to give us some tips on how to be a surf goddess.

Tehillah how important is diet and fitness to your surfing?
For me diet and fitness go hand in hand with my surfing. Making sure I eat enough of the right foods to fuel my long days in the water as well as recovery is fundamental. Likewise, cross training and maintaining a good balance between surfing and training is very important to me, especially for injury prevention. I am really happy with the training programme I am following at the moment, which combined with a good diet makes me feel so much more energised and mentally prepared.
What does your healthy diet consist of?
I try to eat a good balance of carbohydrates and proteins everyday as well as drinking plenty of water. I love fruit, which is a natural source of sugars and eat that in abundance:) I always try to carry food with me, even if it is just energy bars or something to fuel me until I can have a proper meal. Everyone has different activity levels and I think the most important is to find something that works for you. You need to fuel your body to function properly throughout the day.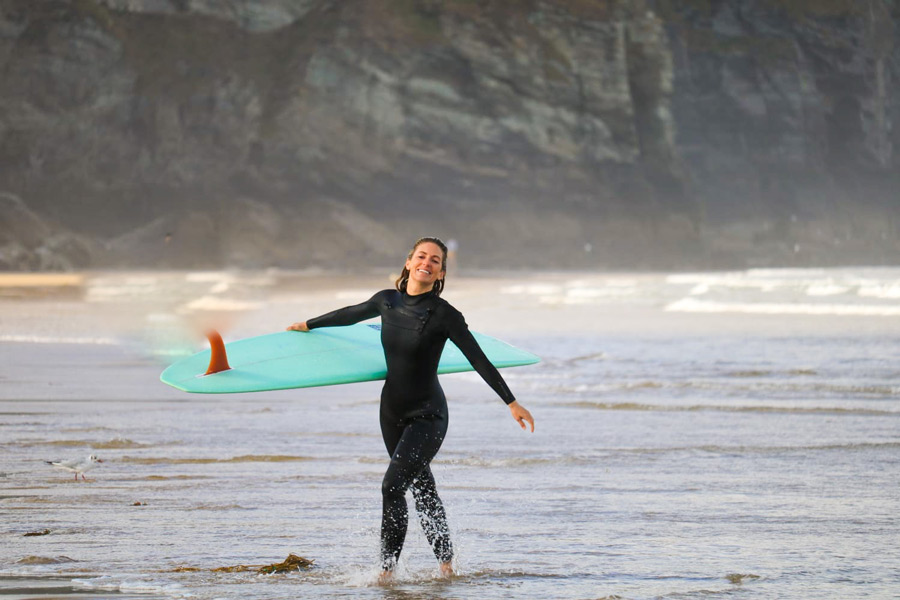 How many times would you recommend working out a week?
I would say 3-4 times a week, depending on your schedule. I personally find that three times a week is a good goal to set and then you don't set yourself up for failure. If you are surfing everyday try to find a balance and not over train. Maintenance is key, you don't have to go crazy – be kind to your body 😉
What do you mainly concentrate on?
For surfing I focus on overall strength training as well as a bit of cardio, plyometric, balance training and lots of stretching. 
What do you enjoy doing when you're not surfing?
RELAXING! I love working on all my upcoming projects, spending time with my amazing family and being in Nature, weather it be walking on the beach or just swimming in the sea.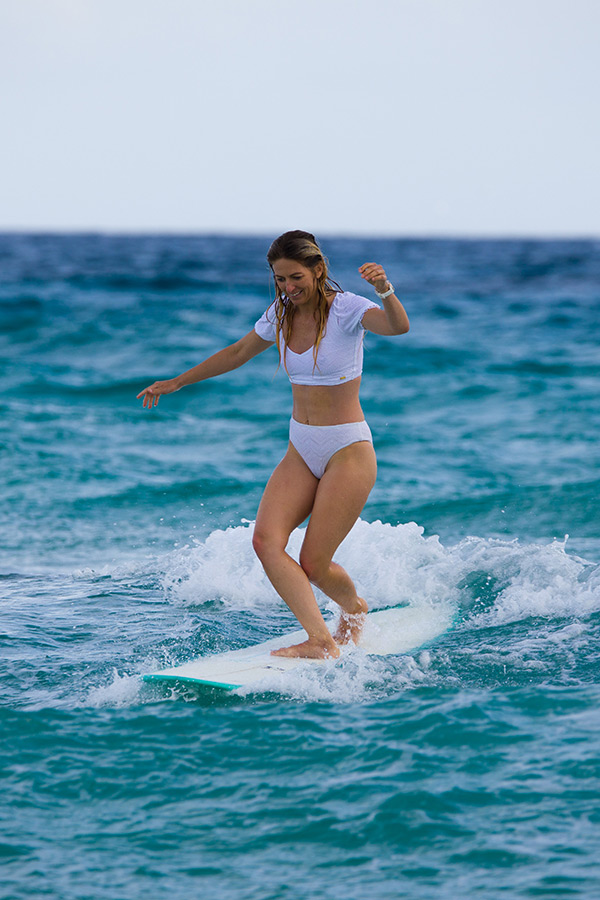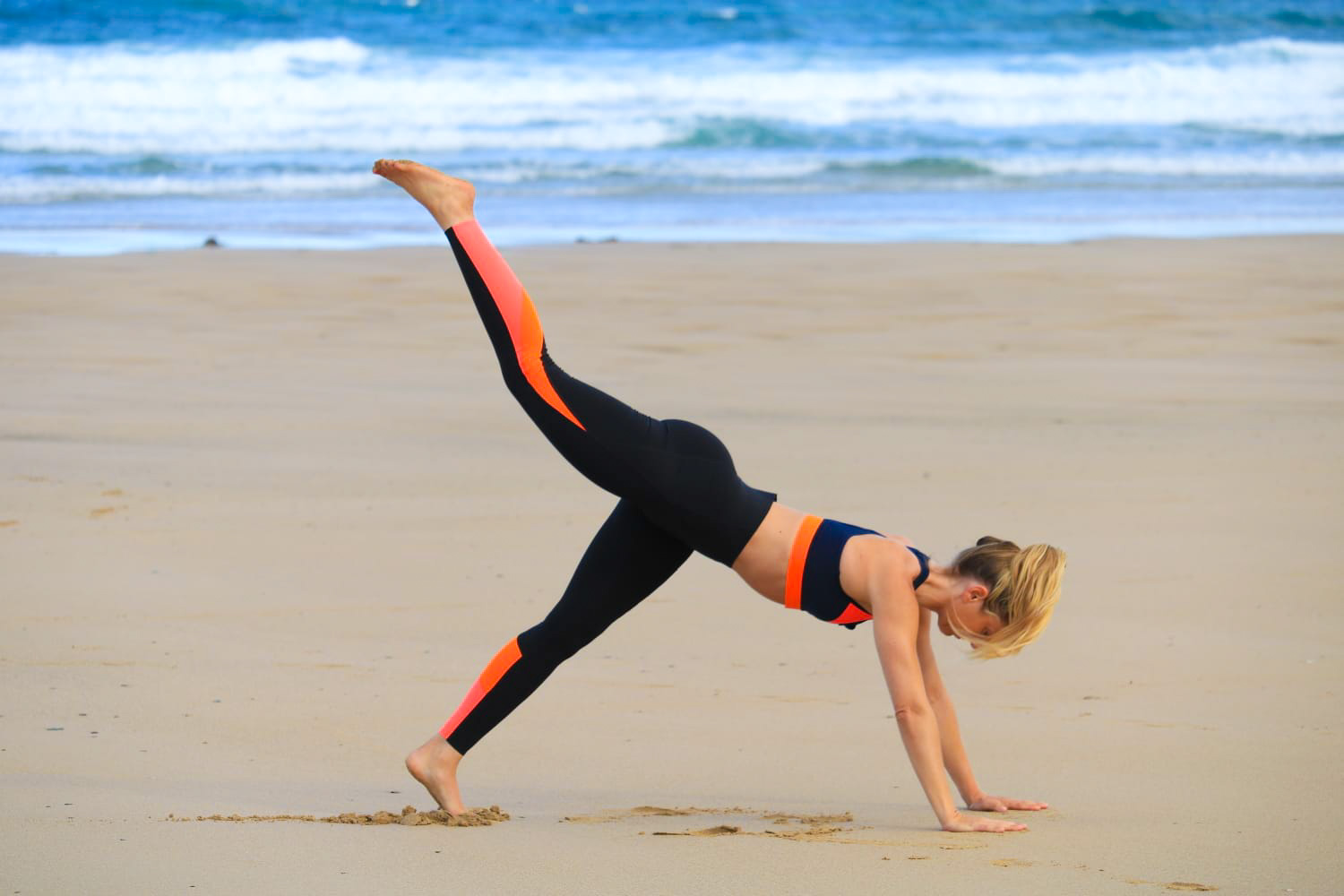 What boards do you recommend for beginners?
Foamies all the way. I can't believe how fast people pick up surfing on them…I wish I'd started on one. Without getting too technical I would say (depending on your height), to go for something at least 8ft with a good amount of volume. The other benefit of using a foam board is that it is a lot safer for you as well as those around you – I have seen some nasty accidents with beginners and 'hard boards'. You will enjoy surfing so much more by having the right equipment and actually progressing, rather than getting frustrated.
What would you say to up and coming surf girls?
Keep going! Sometimes it feels like you are making little or no progress and other times you feel like you are on top of the world. The reward is so worth the hours of practise and surfing is a sport that changes so many lives. Never, never, never give up and remember that surfing is a sport that can't be perfected, so don't be hard on yourself, enjoy every new level you reach and know that there is so much more to learn which is so exciting! Remember why you fell in love with surfing and how blessed you are to be able to do what you love!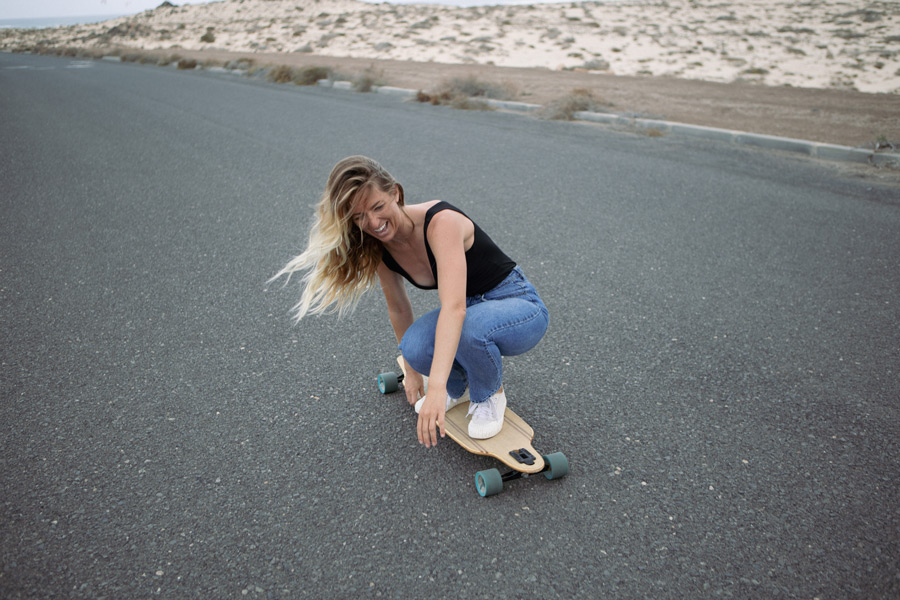 Workout with Tee on SurfGirl Premium: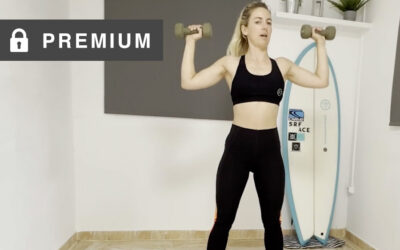 Join Tee as she puts us through our paces with a 25 minute full body workout, focussing on endurance, balance, strength and mobility.