Join surf artist and illustrator Hannah Katarski from Mermaid's Coin Illustration, as she shows you how to turn old surfboard fins into decorative ornaments. Painted fins can be framed or wall mounted, take pride of place on the mantlepiece or be displayed en masse. Hannah loves surfing and painting with watercolour, and loves to depict surf culture in her art. Find her at @mermaidscoin or MermaidsCoin.com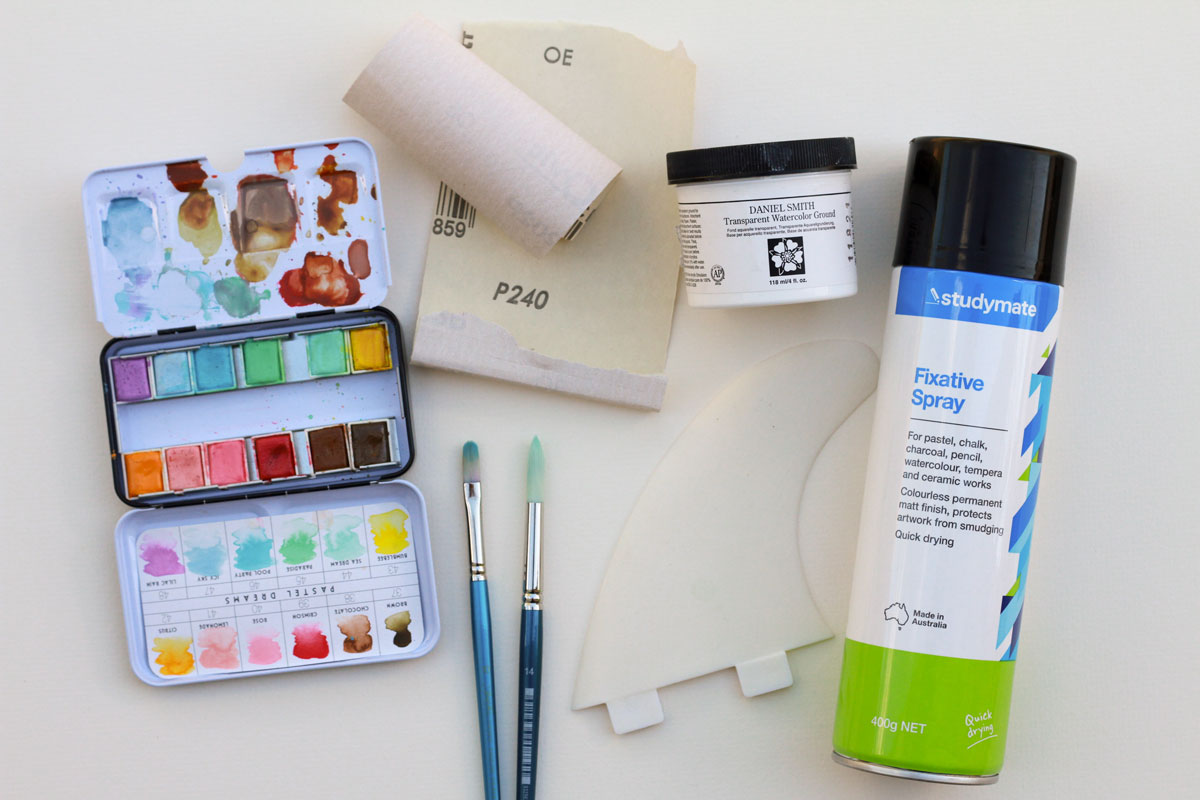 Materials
• Old surfboard fins
• 120 grit sandpaper
• Daniel Smith Watercolour Ground or Golden Absorbent Ground (Available at Art Supply Stores)
• 1cm paintbrush
• Smaller paint brushes for watercolour
• Watercolour or gouache paints
• Pencil
• Spray fixative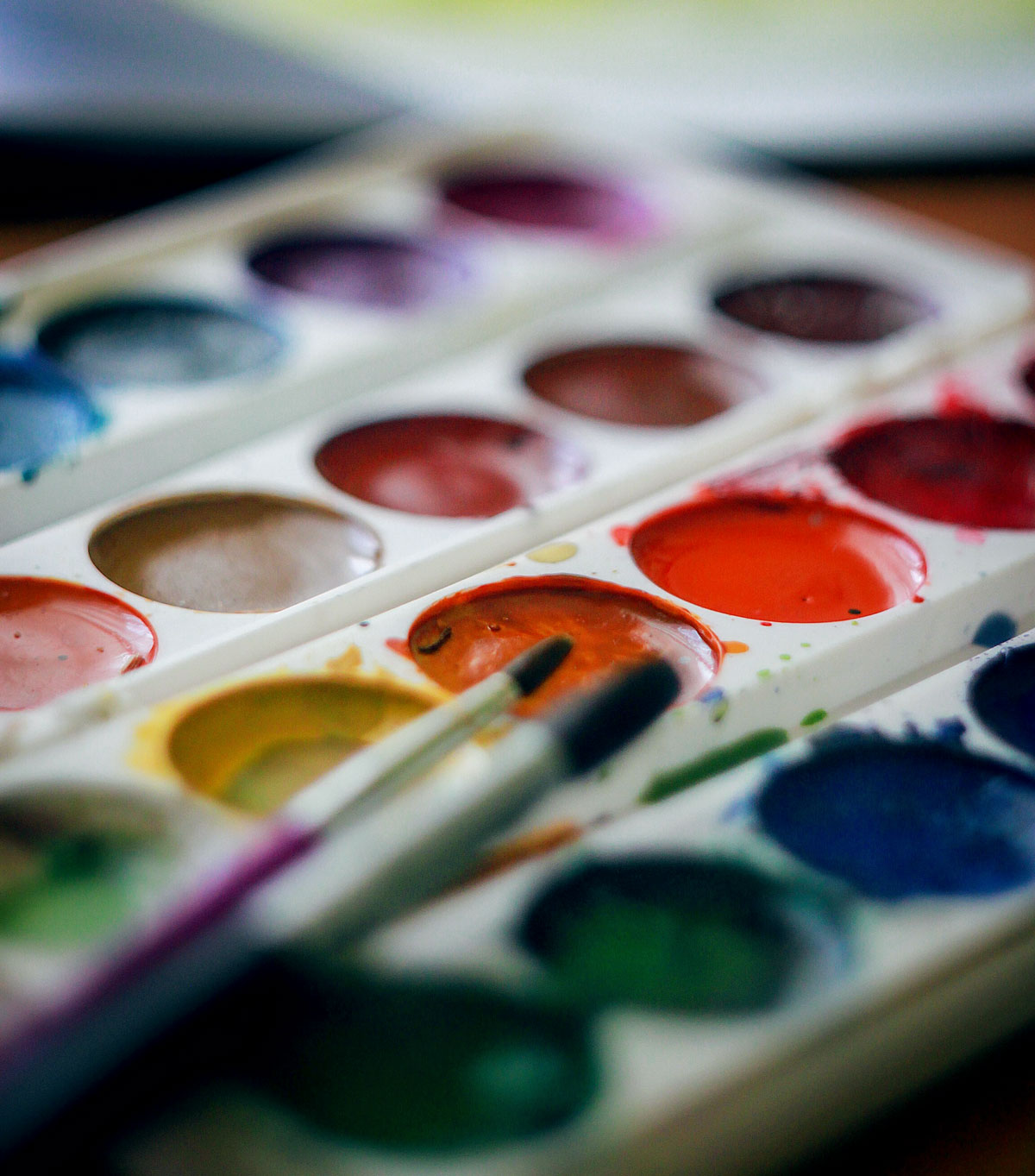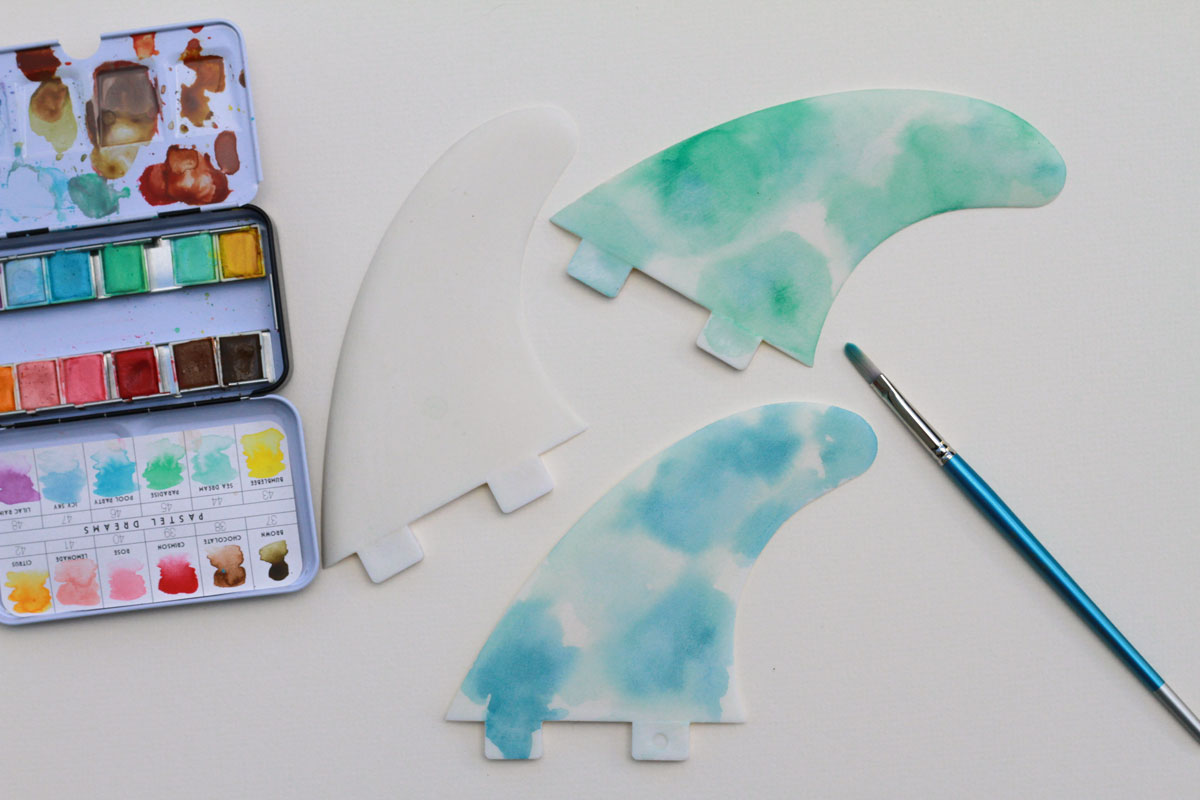 1. Source some old fins. Keep an eye out at roadside waste collections, secondhand markets, or ask friends who may have old ones lying around. Longboard fins, or even old windsurfer fins will really make an impact.
2. Start by removing any salt or dust. Give the fin a good sand on the rounded side. Remove any shine, so that the paint will stick to it.
3. Grab your watercolour ground. There are a few products like this on the market and a little tub goes a long way. Apply at least two thick coats to the front of each fin. Allow a full day for a layer to dry before applying the second coat.
4. In the meantime, get inspired for your design. Sketch out a scene, or a geometric pattern. You could go nautical with a lighthouse or anchor. You may want to design a set of 3 fins that use similar colours and stick to a theme.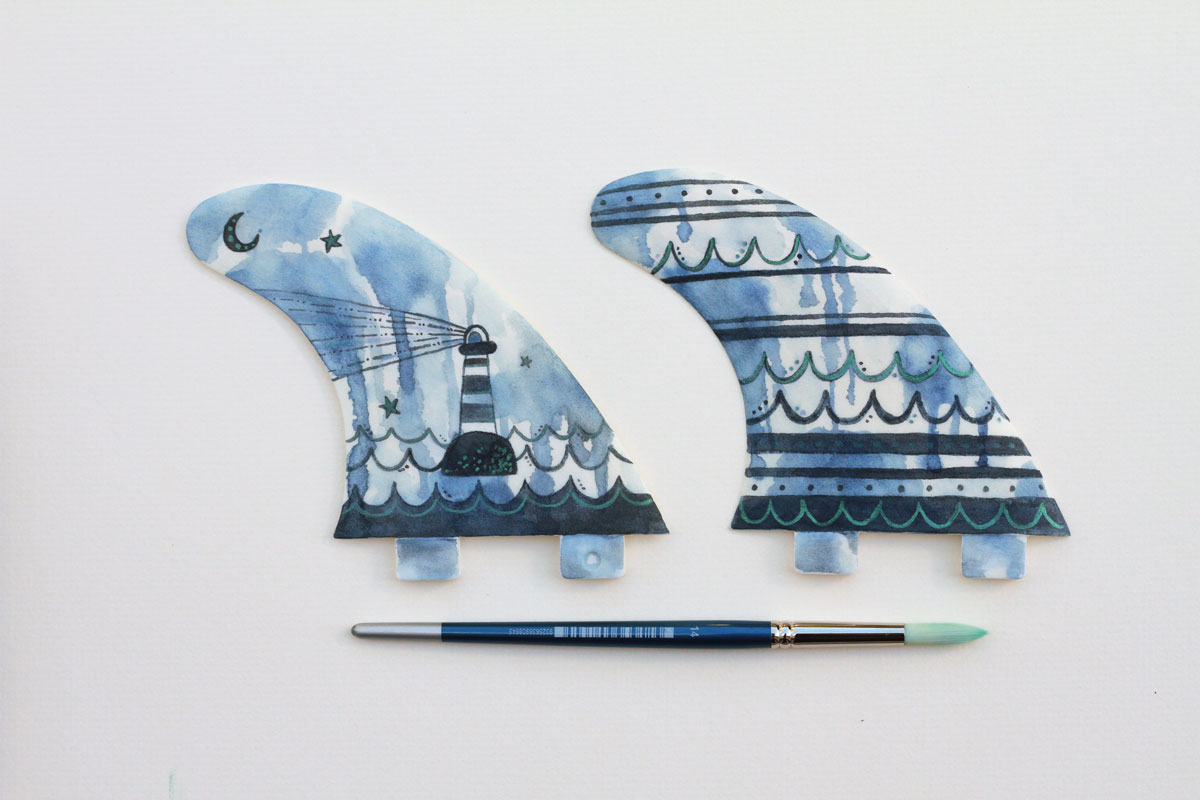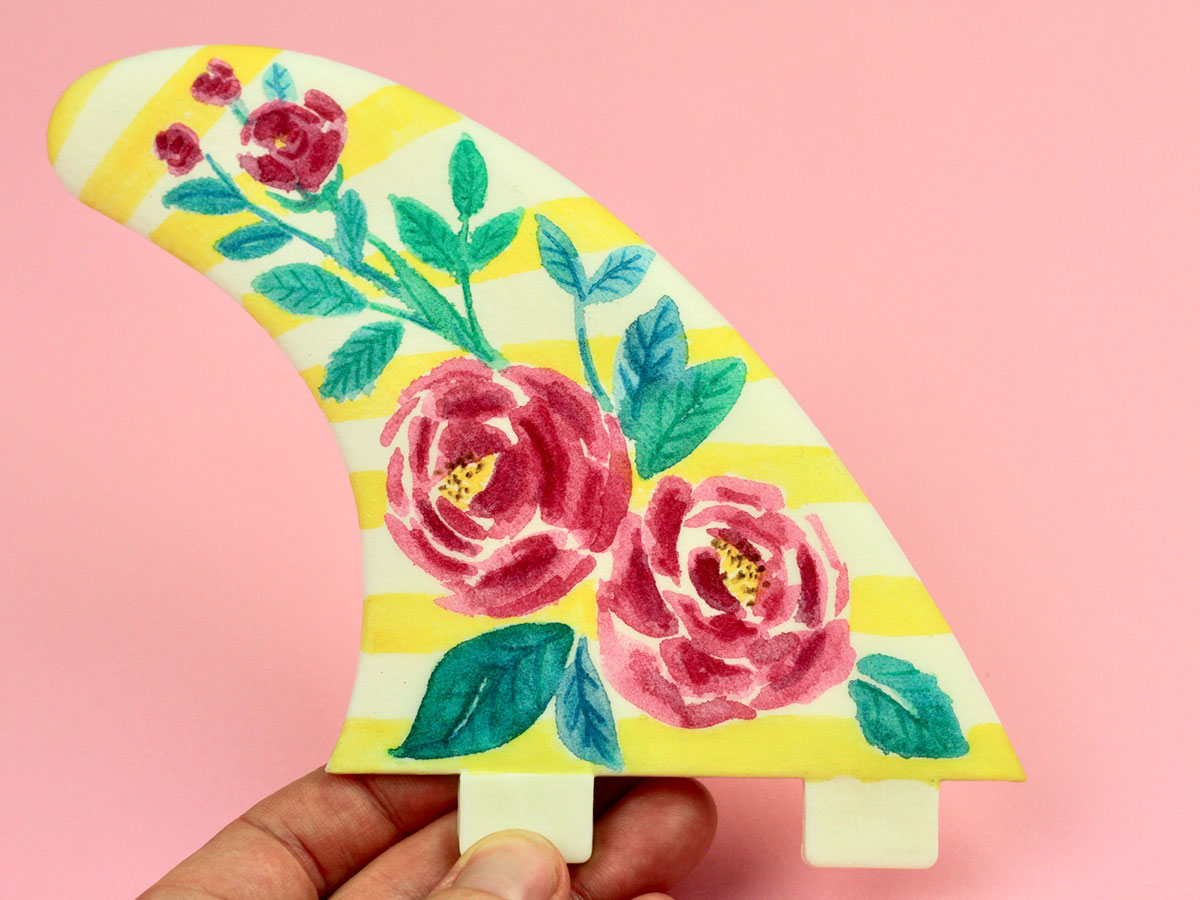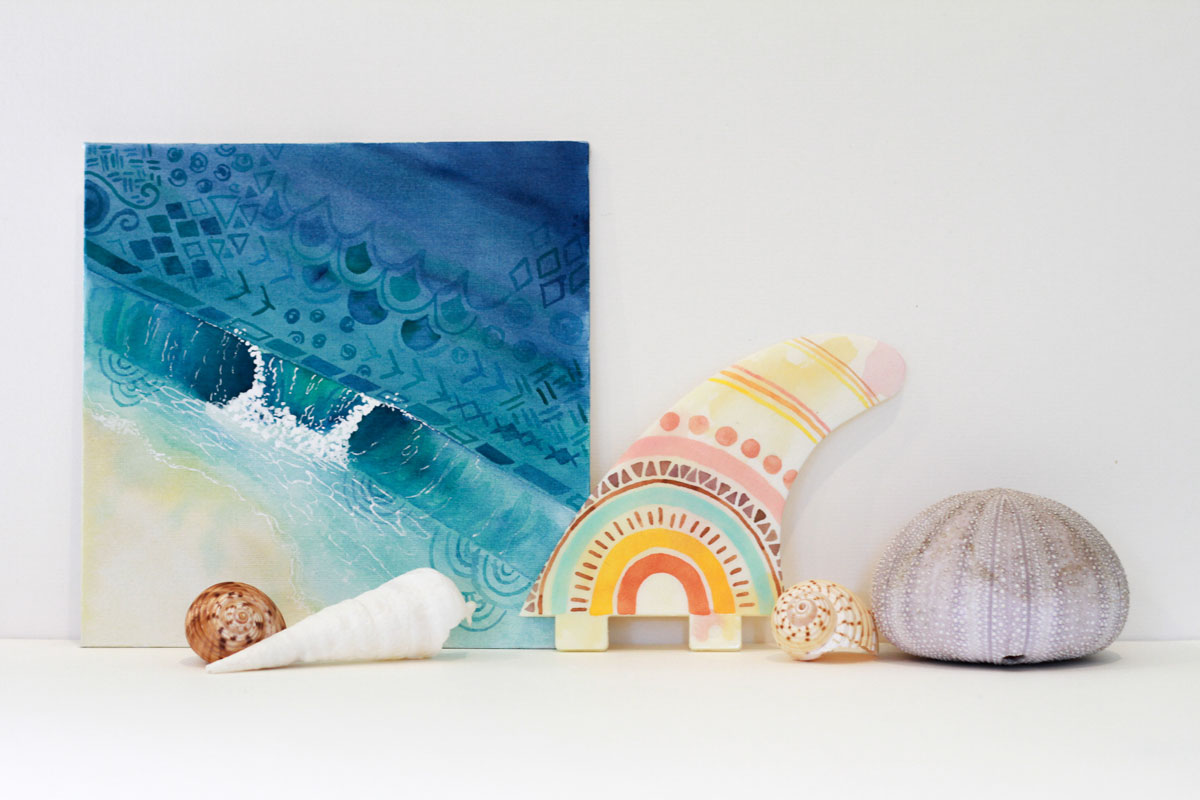 When the watercolour ground is thoroughly dry, you can start painting. It feels a little different to painting on paper, so use more paint and less water. Sketch your design lightly onto the fin first with a pencil.
A drippy background wash looks very distinctive. To achieve this, hold the fin upright while letting the paint run down. Let the background wash dry before painting the rest of the design.
For sharp lines, make sure adjacent areas are dry before you paint with a new colour.
If you have used a waterbed medium like watercolour or markers, it's a good idea to spray them with a few coats of a spray fixative to protect the paint. Needless to say, these fins are no longer seaworthy, but will add some lovely ocean vibes to your home.

Find Hannah online below. Learn to paint with Hannah here.