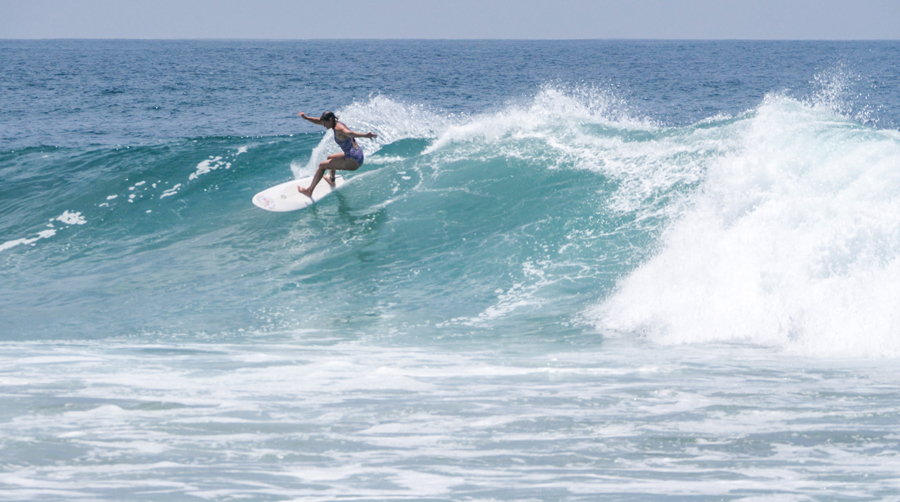 Interview Louise Searle
Free skier, Patagonia ambassador and passionate surfer, Lena Stoffel combines her love of outdoor adventures with photography and film.
After being part of the international Slopestyle ski circuit for five years, Lena dropped out to chase the best snow, travelling to some of the most beautiful places on earth, developing projects, photographing and producing inspirational documentary style ski movies. A few years back Lena also produced a couple of movies combining her passion for the mountains and ocean. Nowadays more at home exploring her backyard around Innsbruck, we caught up with the nature-loving German to get the lowdown.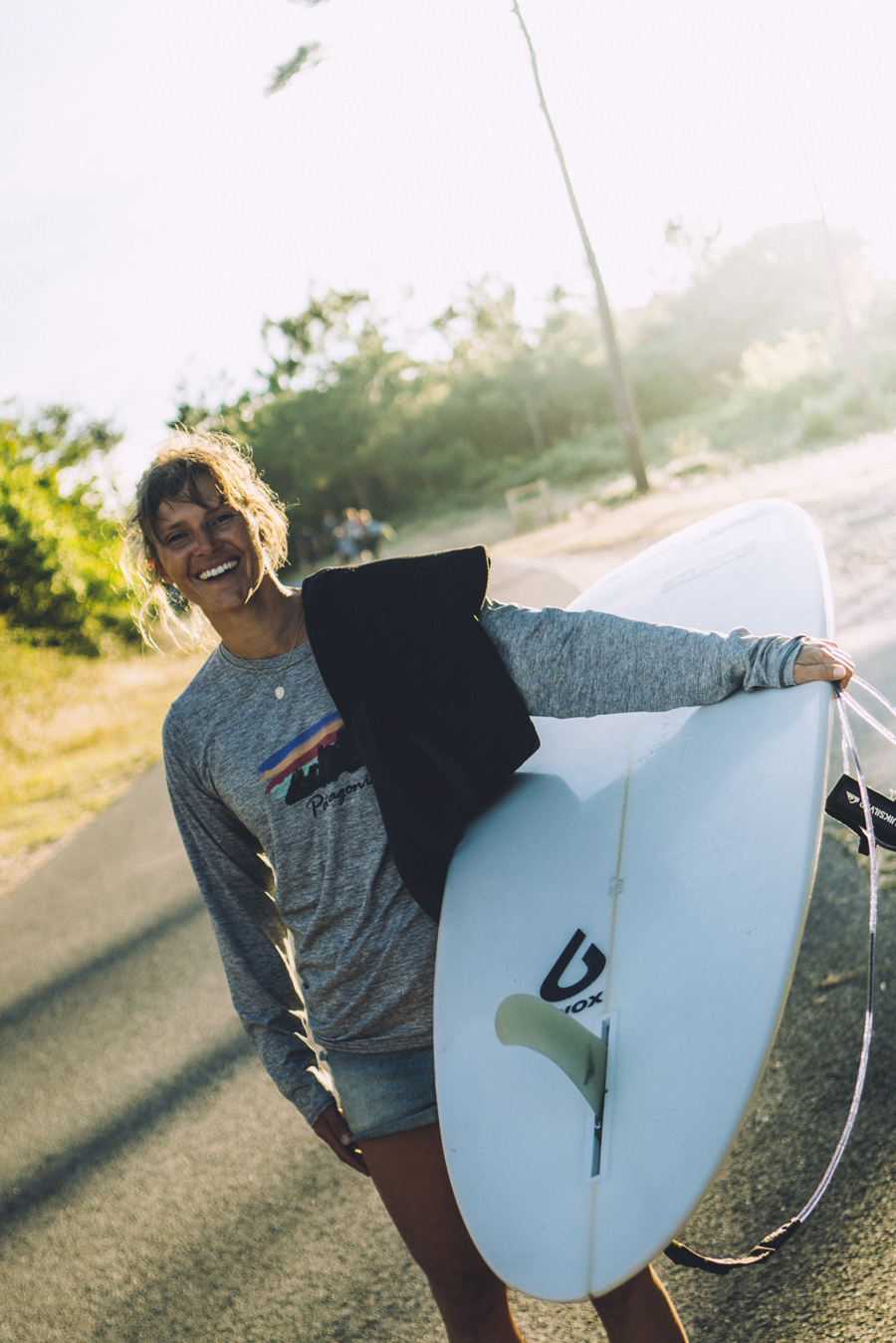 Lena, you spend summers surfing and winters skiing, which sounds idyllic. How
'
s your surfing going?
Yes indeed it's pretty special to be able to switch from the mountains to the oceans or idylic, have them both at the same place. Although this is not all I do obviously. There is also time in-between. But I call Patsch, near Innsbruck, my home and so I always have the mountains around me.
This summer I visited my cousin in Ericeira and went to Mexico with my boyfriend for three weeks. Those trips are special because the surf is so consistent and you get to surf so much in good waves and that means my surfing improves in those times. The only downside is that I mostly need to travel to the ocean. Although I do love traveling and seeing different cultures and landscapes etc. . I also think it's important to see all these beautiful places to be able to protect and really love them.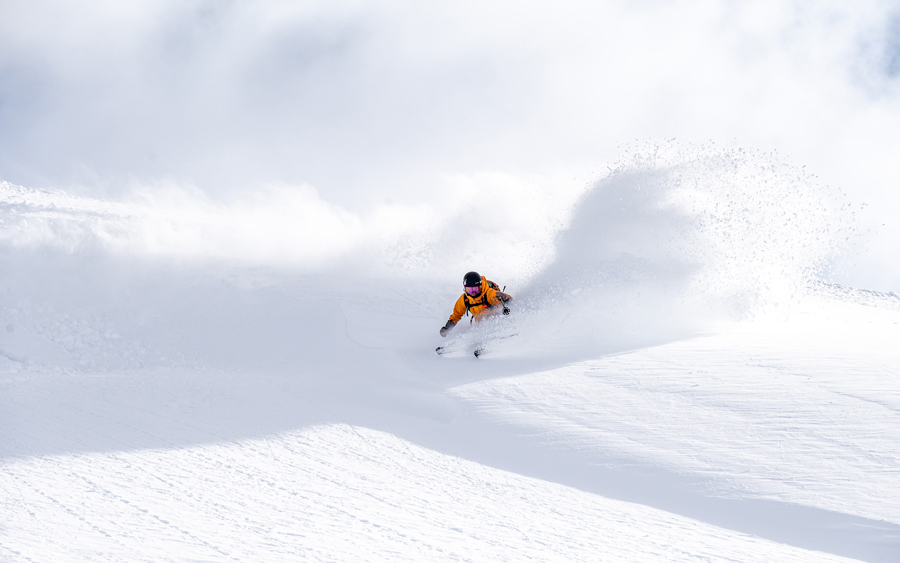 We loved your films with Aline Bock, 'Way North' and 'Way East' – do you plan to do more of surf/ski films in future?
At the moment there is no film in the planning no. I loved those projects as well. It was special time traveling to those locations and surf and ski on the same day basically. For films and projects I am trying to find ideas more close to home addressing the local communities of outdoor people.

You
'
ve skied at so many places around the world, where are the standout places for you?
I think the stand out places are for sure Hokkaido in Japan and Norway for me. The snow in Hokkaido is just very special and the culture around it makes its a really nice experience. And in Norway the mountains and ocean and so breathtaking and beautiful.
Also during the last couple of years with the pandemic, I got to explore quite a bit just in my backyard and the mountains here and the possibilities are endless. It's so good. I got to know my home a bit better and so it opens up so many new places to see just behind my door. But also I mean there are so many beautiful places still to explore in Norway, Japan and I guess everywhere in the world, wherever you live or travel to.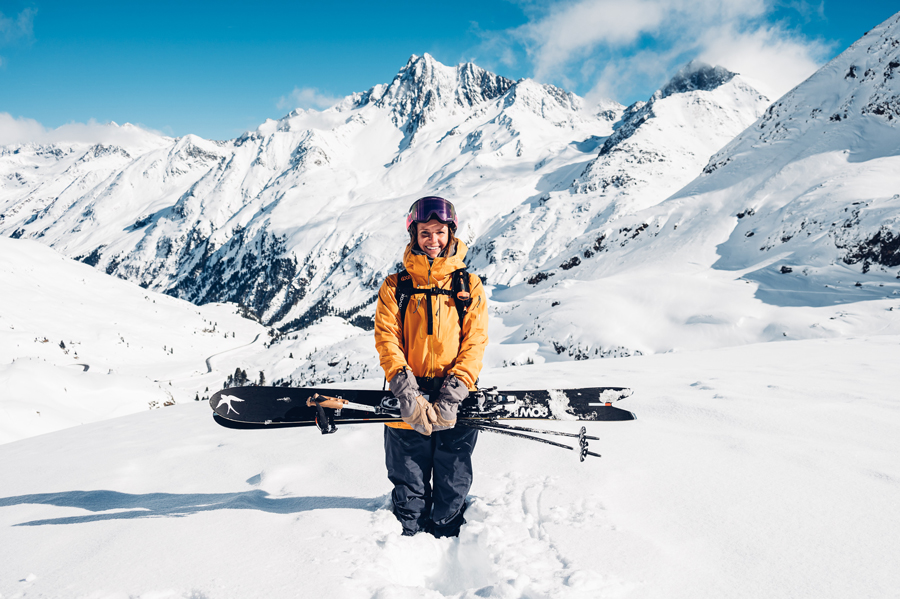 What is it you love about remote mountain adventures, can you describe how amazing the experience is for you?
I think mostly it's the quietness and peacefulness of those places. Obviously the stunning nature and what it offers me in my sports to have fun. And then of course in another countries, it's the different culture there and the people. How they live with this landscape and in their communities.
How important is it to be properly prepared for backcountry skiing with kit and fitness?
It's very important to have a knowledge about avalanche safety, basic knowledge about weather and of course map reading. You should be able to plan the route you're going to and then know where you are, when you are out there. Also you have to have a basic fitness level and know what you get yourself into. You have to be able to trust yourself and also trust the people you are with. There needs to be always space for safety discussions and also maybe stupid questions. It needs to be a safe environment to speak out.

We're all concerned about the oceans, with climate change how concerned are you about the future of the mountains and what are the main problems?
Yes of course I'm concerned about the mountain landscapes and also the oceans. In the mountains climate change results in melting glaciers which leads to many problems. Climate change also leads to extreme weather events and this again results in landslides. In the high alpine is getting more dangerous because with warmer temperatures the permafrost is less and rock gets more unstable. All this makes it more dangerous to be in those areas.
What also concerns me a lot is that there will be less snowfall in the future. Lower altitudes will be probably not able to enjoy as much snow as in former times.
During winter the avalanche danger is also getting higher as the weather patterns are not that stable anymore. Those weather events have a direct influence on the snowpack and snow stability.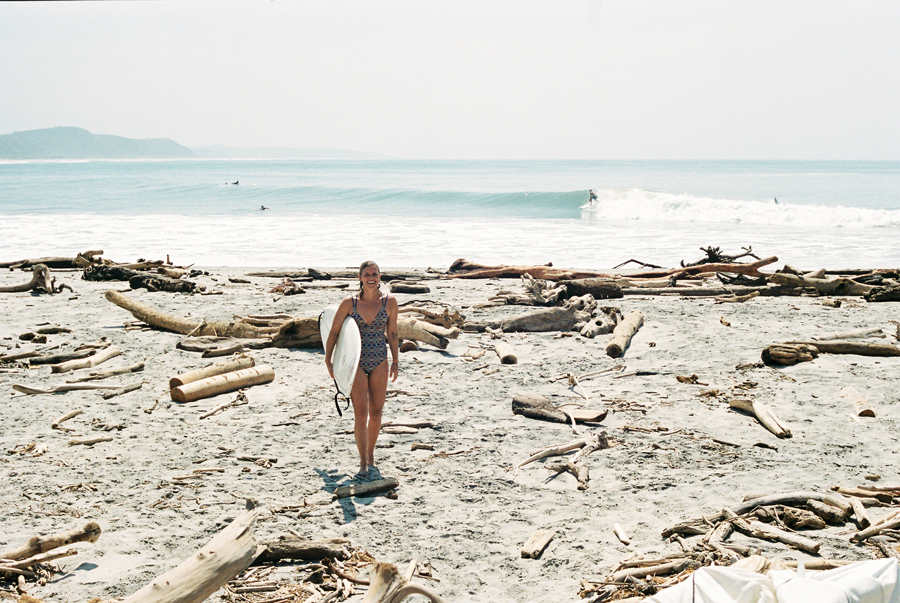 As a Patagonia ambassador, can you tell us how you get involved with environmental issues and what Patagonia are doing to help in Europe? 
Me personally I try to adjust my personal lifestyle in some ways and be as good as I can. I'm also Vice President and Athlete Ambassador for Protect our Winters in Austria and so I help them with campaigns, education in schools and many other things they try to improve from the side of a mountains community perspective with athletes, scientists and creatives.
Patagonia has their Action Works where you can look up in your area which NGO you can support and those that are addressing different issues in this certain area.

Patagonia have encouraged other wetsuit brands to use Yulex instead of neoprene, can you explain how that will help the planet?
It's just awesome that Patagonia puts so much energy and effort in developing a more responsible way of producing wetsuit with using Yulex and share that knowledge with other brands so the whole industry hopefully jumps onboard and uses Yulex. And they are also always concerned, even with this technology to not support the cutting down of rainforest for the planting of natural rubber trees, and to ensure that their Yulex is coming from a responsible source.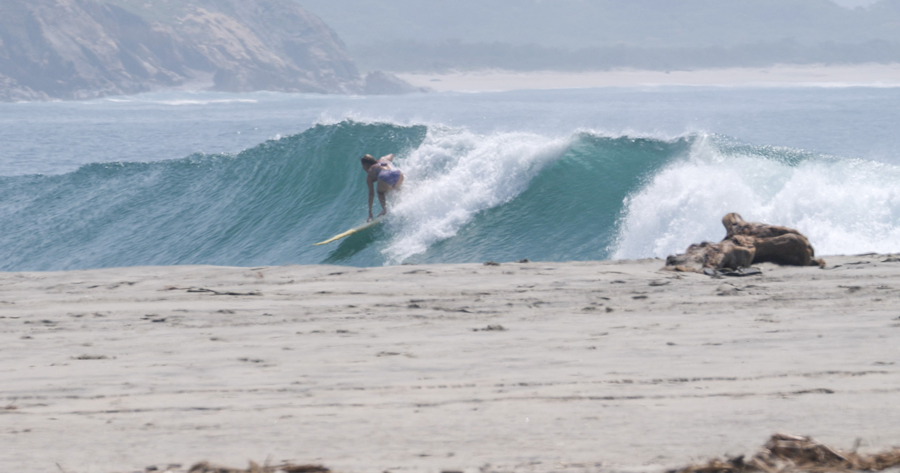 Going forward do you feel optimistic about the future of the planet from an environmental point of view?
This is a hard question. Sometimes I really get overwhelmed with what's happening in the world and in the world of climate change and all the politics around it. I am optimistic that everyone who loves to spend time in nature and values it as something really important for their wellbeing, helps to do their best to contribute and change something for the better.
What motto do you live by?
I'm trying to enjoy every moment and value the smalls things. It doesn't always work 😉