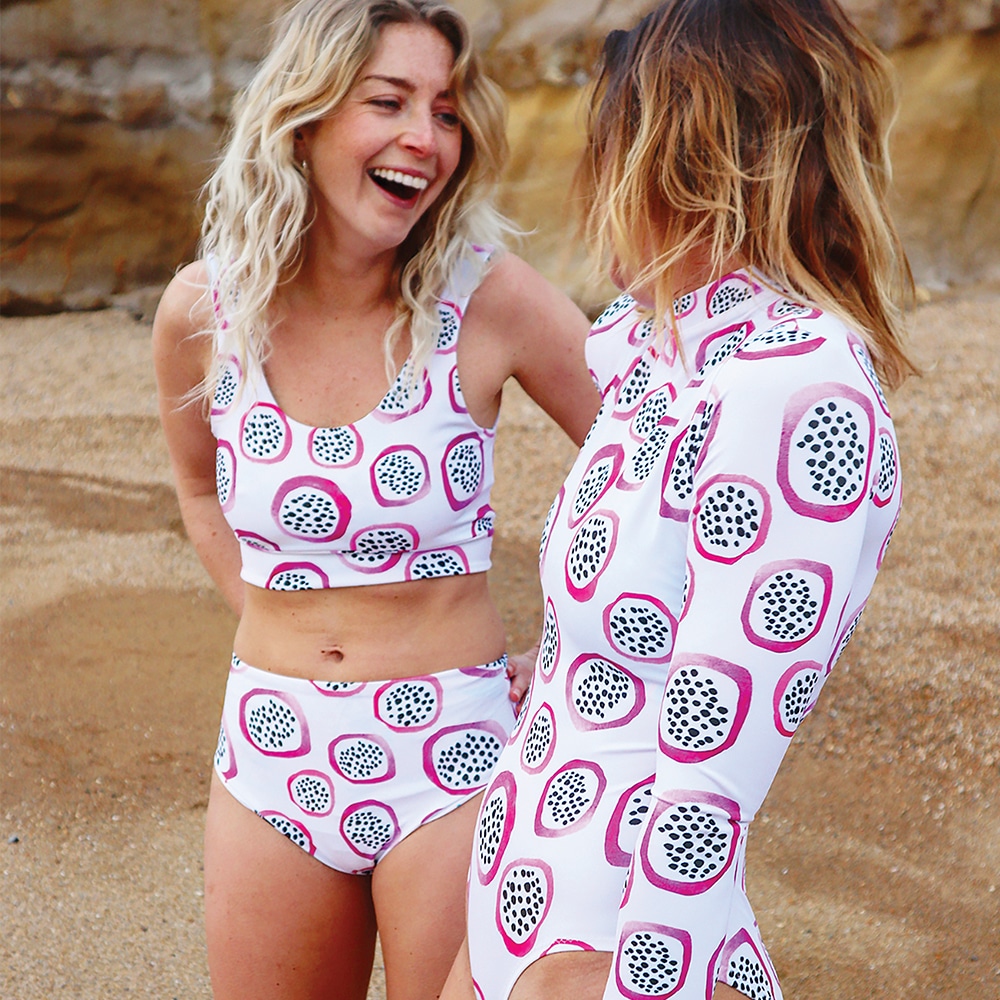 EUPHORIC THREADS
Euphoric Threads is an eco-conscious fashion label from the South West of England that empowers women with multifunctional tropical activewear, colourful bodysuits and reversible swimwear pieces for the waves and raves.
Euphoric Threads is handmade made from 100% recycled plastic waste (such as fishing nets, old carpets and fabric waste) that would have otherwise been headed for landfill and our oceans. Each item is lovingly made-to-order and made to last to reduce waste.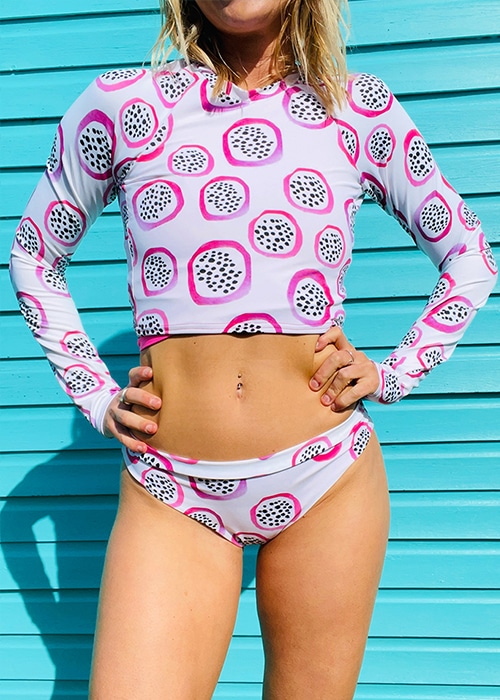 Dragon Fruit Rash Vest £70 and Bottoms £35
Long Sleeved and cropped Rash Vest in the latest Dragon Fruit print with c
heeky coverage and low hip casual bikini bottoms.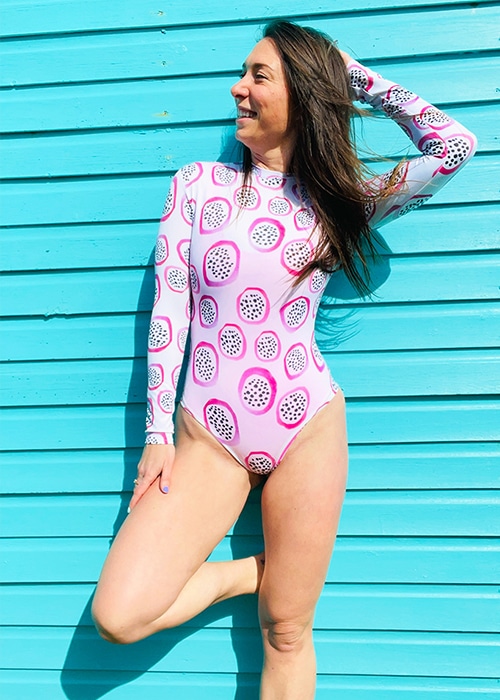 Dragon Fruit Scuba Surfsuit £95
A 
unique, colourful and sustainable surf suit with back-zip, 
UPF 50+ and 
bodycon fit.