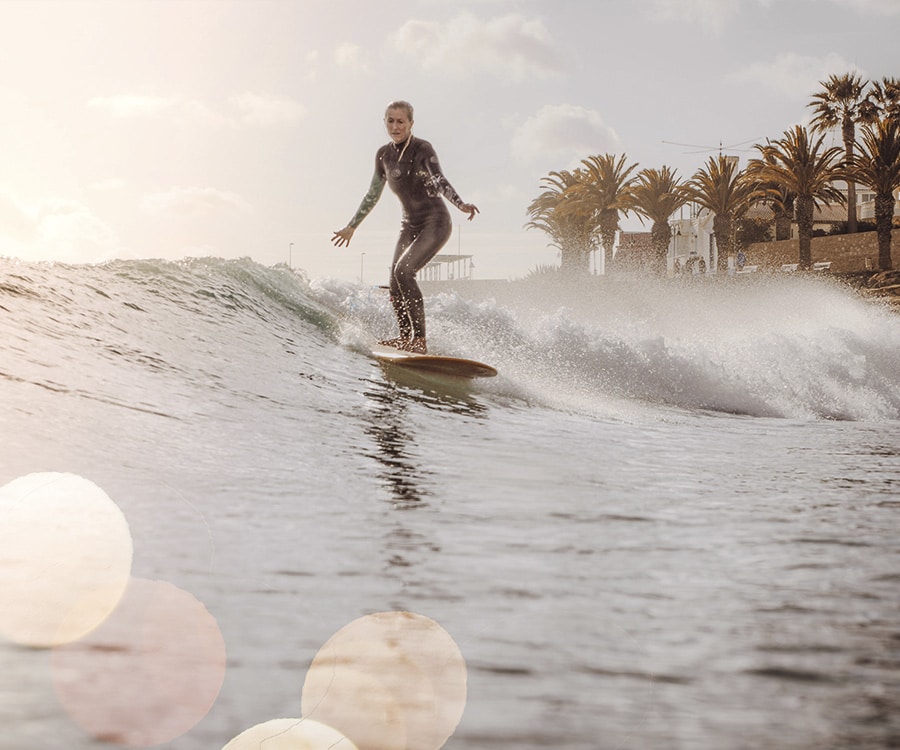 With a home away from home vibe, a group of open-minded souls sharing the passion for the ocean in a beautiful villa, Chicks on Waves will have you pinching yourself.
There are different packages available depending on whether you want to focus more on the yoga, the surf, or enjoy a mixture of both. Organised by surfer girls for girls, the small groups and personal coaching by certified surf instructors makes for maximum progress in the water, plus daily rooftop yoga sessions, stunning ocean views and healthy meals for all-round wellbeing.
They offer a unique place to stay in a newly renovated boutique style villa 'One Life Lodge' with 6 luxury private ensuite rooms, breathtaking views over the ocean and a large pool with plenty of sun loungers to relax. One Life Lodge also offers surf & yoga retreats for mixed groups, perfect for couples and groups of friends. With more than 300 days of sunshine per year, the Algarve is a great place to visit the whole year through.
See you soon!