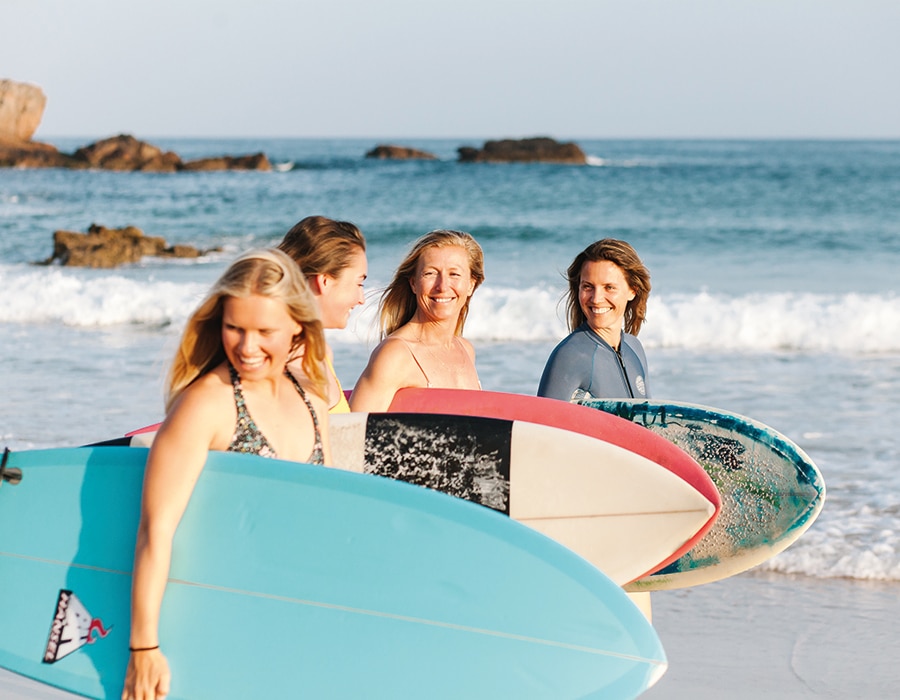 With a home away from home vibe, a group of open-minded souls sharing the passion for the ocean in a beautiful villa, Chicks on Waves will have you pinching yourself. There are different packages available depending on whether you want to focus more on the yoga, the surf, or enjoy a mixture of both. Organised by surfer girls for girls, the small groups and personal coaching by certified surf instructors makes for maximum progress in the water, plus daily rooftop yoga sessions, stunning ocean views and healthy meals for all-round wellbeing.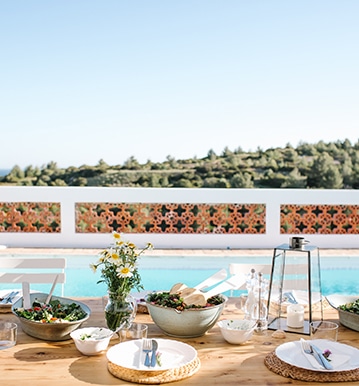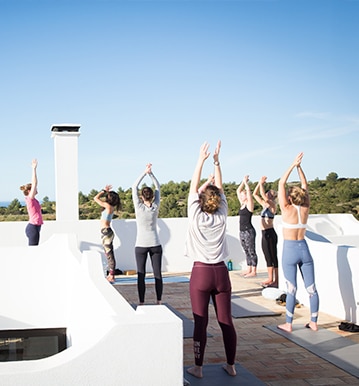 What sort of yoga is available?
We have fantastic yoga teachers that teach a mix of Hatha, vinyasa and yin. The yoga is a perfect fit with our daily surf sessions. We balance body, mind and soul through meditation and breathing exercise. Our yoga is accessible for all women, with or without yoga experience; We will be progressing from the basics to a deeper practice. The yoga classes are organised daily, and times depend on the best surf times ( tides and swells). You either have a refreshing morning practise or a restorative evening class.
How many people can you cater to Chicks On Waves?
We can cater up to 16 guests in the villa, with seven ensuite bedrooms. Right from the moment you enter the house, you have this 'home away from home' feeling. The lodge is a fantastic beach boutique-style villa with a lot of relaxing corners to find your private space.
What types of waves are the guests able to surf?
Depending on the size of the waves, we choose to go to beach breaks on either West or South coast. We are located in the Algarve, close to the Sagres peninsula, so we can always choose from a variety of waves. We prefer finding small, easy waves. For more experienced guests we have a few lefts, and right-hand point breaks close to the villa that provide good surf, especially in Spring and Autumn. For their level, we recommend booking onto a surf guiding or private coaching package.
What's the best part about your camp?
The fact that you are surrounded by likeminded women from all over the world that want to learn to surf. The beautifully decorated villa is overviewing the ocean and only steps away from a pretty white sand beach where we can surf from time to time. Everyone working at the house is so kind and welcoming, making sure you'll have the most amazing holiday.