Here's Volcom's Maud Le Car's awesome new clip for Monster Energy: "Cheeky Lemon". 10 days surfing with Maud in the Mentawaï Islands shot on RED cameras by 

Vincent Kardasik

 and 

Alex Lesbats

. Produced by 

LKRTEL

. 
We love Maud; she's one of the nicest surfers you can meet and she rips too, plus she's a really good artist. What doesn't this girl do? Here's an interview we did with her a while back.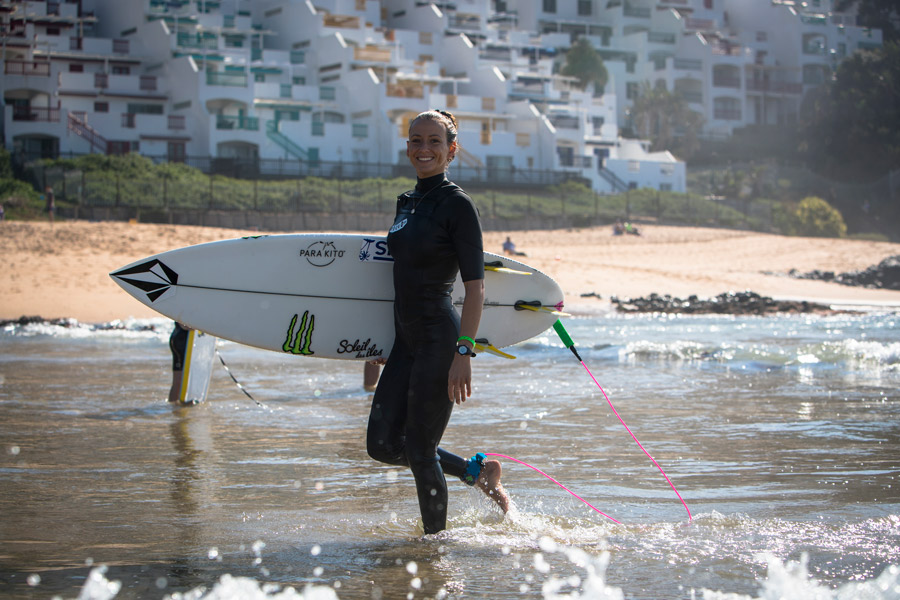 Maud, how did you get in to surfing?
I'm from the island of St Martin in the French Caribbean and I started surfing there when I was 12. It's at the top of Caribbean chain, near Puerto Rico. It's only a tiny island but we've got a couple of spots.
Favourite surf spot in the world?
Hard question. Probably here in Hossegor. I just love it here – especially the long sandbars in Seignosse. It's always changing, there's a lot of variety, the waves are fun and it's just a great place to be.
How has surfing inspired your art?
Travelling helps a lot. Seeing different countries and cultures. I love going to exhibitions and checking out street art wherever I go. So surfing helps me experience all that and get inspired. And, of course, in the water the natural beauty of the world and being in the environment that I love inspires everything I do.
Who inspires you?
Life inspires me rather than individuals. I have the chance to life the live I do and seeing and experiencing what I do inspires me. I'm super-grateful to be where I am right now.
How do you relax?
Drink smoothies with my friends! (Laughs.) Just being home is relaxing. Seeing my friends, working on my art, drinking coffee. Just enjoying the relaxed Hossegor life. I travel so much that home is like a holiday. It's been a long time since I've spent any time at home.
In a film of your life who would play you?
I love Vanessa Paradis! So her.
Any advice for surf girls wanting to express themselves?
Just be determined and persevere. Surfing is hard. Being a good surfer is about being passionate and pushing your limits. Be the best you can be and just keep trying to achieve whatever you want to do. And remember to have fun!

Follow Maud on Instagram: maudlecar
Interview by Sharpy. Photos by Alan van Gysen