Carissa Moore Achieves Second Surf Ranch Pro Victory 
Five-time World Champion Carissa Moore (HAW) claimed her second Surf Ranch Pro win and third CT event win of the season. Moore has had an exceptional year, and will now be back in the yellow Leader jersey going into the Surf City El Salvador Pro. Today's win adds to Moore's long list of accomplishments, including a Gold Medal at the 2020 Olympic Games in Tokyo and her 28th CT victory. As the No. 1 surfer on the rankings, she is now well on her way to qualifying for the upcoming Olympic Games in Paris and securing a place in the WSL Final 5.
Photos: WSL/Nolan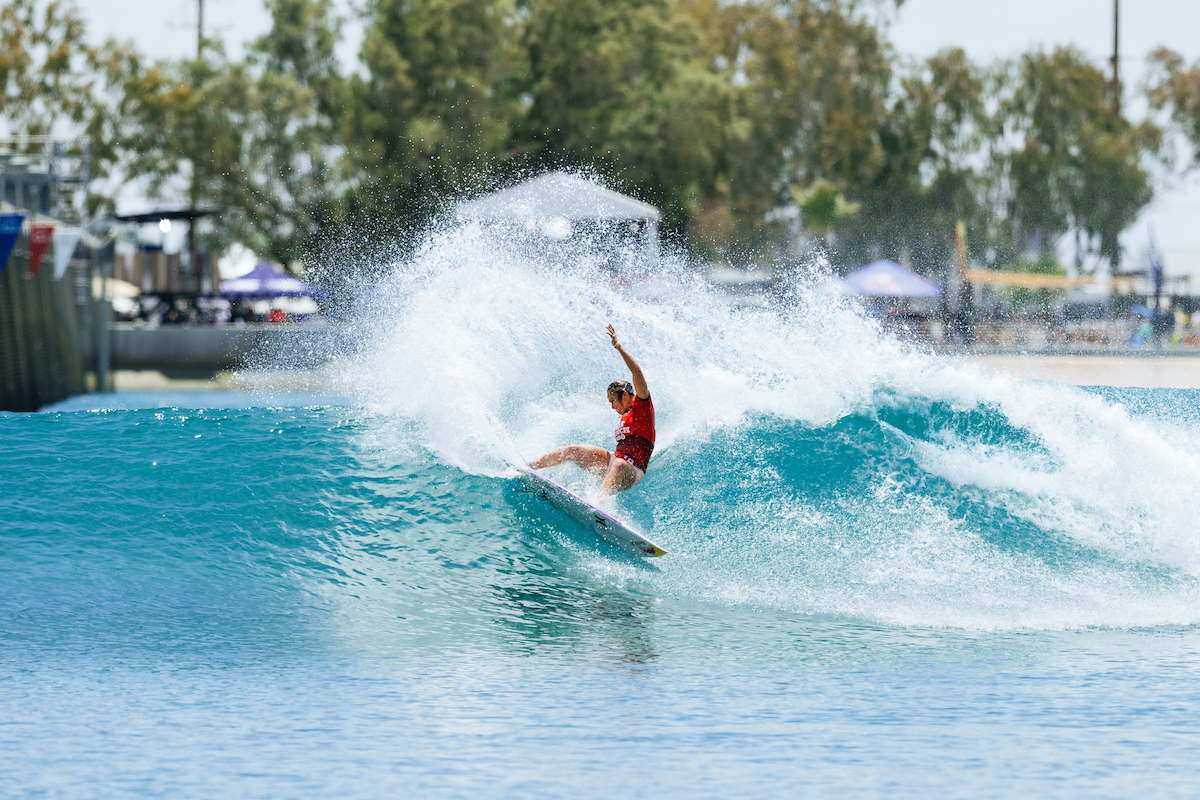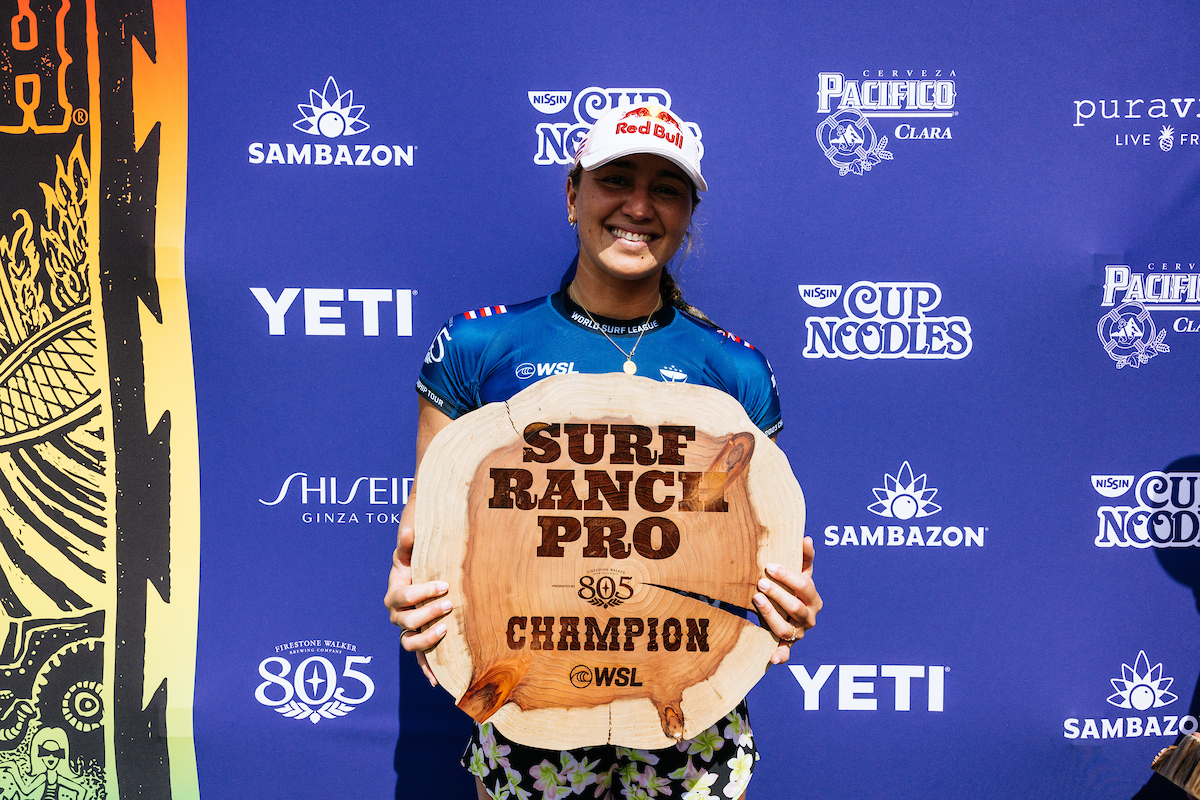 "You can't wipe the smile off my face right now and to be sharing the podium with these amazing humans is an honor," said Moore. "I think all of us as athletes just want to perform to the best of our potential and I definitely think there was more for me to give out here. But, I felt happy and present, and that's what matters most to me. I didn't really imagine it would go quite this good and I'm just really happy. I have a lot of family and friends here, and watching all over the world, so I really appreciate all the love. It's a perfect wave, but it's really difficult to ride. It took a couple surfs to figure out the timing again and get to calm the nerves, but I just felt really good."
Moore set the standard with an excellent 8.60 (out of possible 10) on her first right of the Final to apply major pressure to one of the sport's phenoms, Caroline Marks (USA). Moore's 7.93 backup ride put Marks into an all-or-nothing situation for her second round of waves. Marks went to the air for her final attempt but fell on the landing. The score came up short of what she required and Moore emerged victorious once again.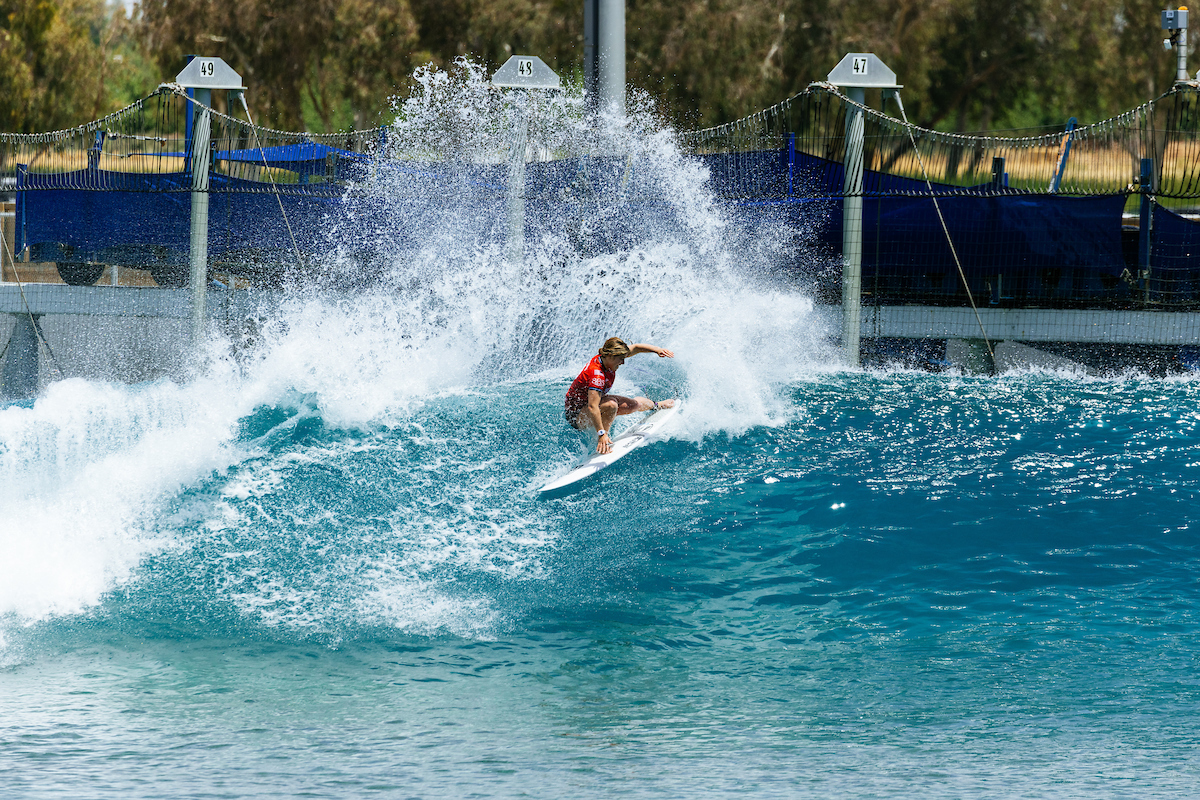 Caroline Marks Makes Second Finals Appearance of the Season 
Caroline Marks (USA) made her second Finals appearance of the season today at the Surf Ranch Pro. The 21-year-old looked composed and confident as she overcame big names including past event winner Lakey Peterson (USA) and Molly Picklum (AUS). This big result maintains Mark's position within the top 5 on the rankings and she will now look to make her first WSL Final 5 appearance later this year.
"I feel like I've improved going left which was a weakness so that felt nice," said Marks. "I'll keep pushing forward and hopefully take it out next year. I'm from Florida but live in San Clemente now, but I'll probably give this one to my dad with him and my uncle coming out to support so big shout out to them.
Marks started her day with a big win over CT rookie Caitlin Simmers (USA). Simmers demonstrated her new-school moves on her forehand, earning the highest score of the heat, an 8.33. But, she came up short of the score she needed on the left. Marks was able to take the heat win with an excellent 8.00 and backup 7.53.
For highlights from the Surf Ranch Pro, please visit WorldSurfLeague.com. 
Surf Ranch Pro Pres. by 805 Beer Women's Final Results:  
1 – Carissa Moore (HAW) 16.53
2 – Caroline Marks (USA)15.43
Surf Ranch Pro Pres. by 805 Beer Women's Semifinal Results: 
HEAT 1: Caroline Marks (USA) 15.53 DEF. Caitlin Simmers (USA) 15.00
HEAT 2: Carissa Moore (HAW) 18.00 DEF. Tatiana Weston-Webb (BRA) 14.77