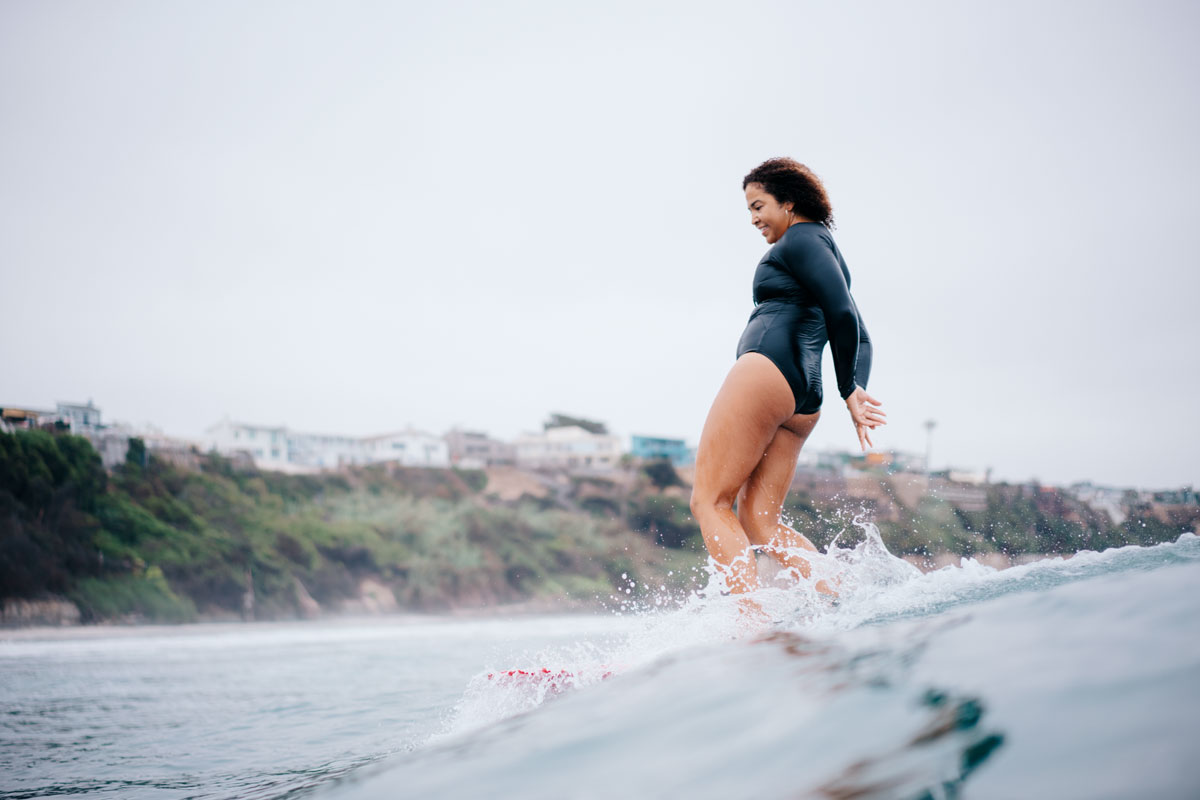 Danielle Lyons co-founded Textured Waves, a community created to enourage the culture and sport of women's surfing towards women of colour.
Interview by Anushka Bovill

Danielle, what do you think are the main barriers women of colour face when trying to get involved in surfing?
There are several barriers for women of colour getting into surfing – cost, access, imposed European beauty standards to uphold and colonialism. One of the most prominent is having those necessary swimming skills. Black folk in particular are seven times more likely to drown than their white counterparts. I am privileged to have been a swimmer all my life. I also taught lessons for years. I can say from my experience working with the community, there is a dire need to implement water safety education at elementary school level, so that all children have equal access to these opportunities. I also feel there is opportunity for outreach in adult programming, and I am in the process of creating a workshop for women and girls to gain those experiences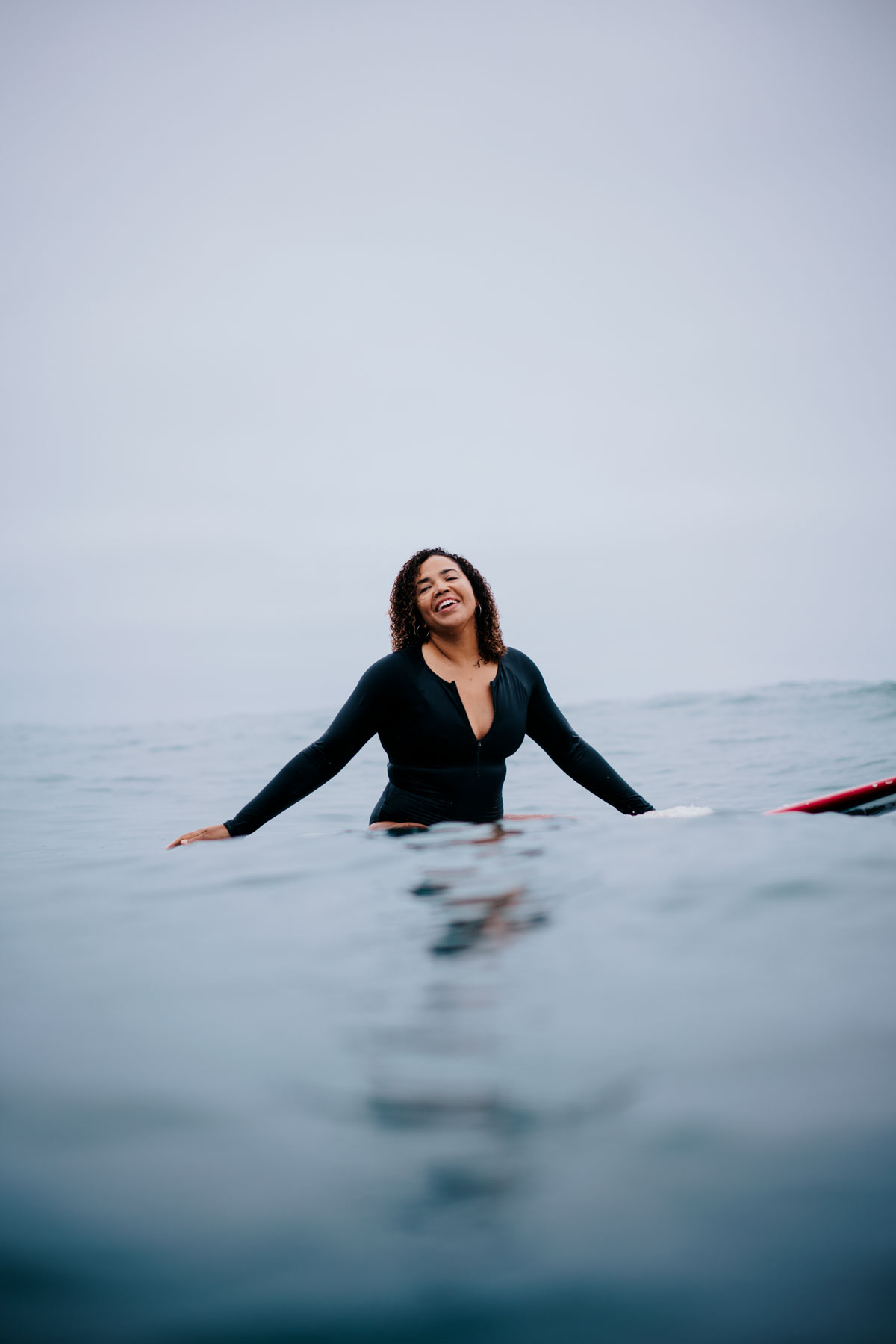 It's important to see colour as it enables us to see who is underrepresented. Women, collectively, are underrepresented in sport across the board, let alone any deviations from the stereotypical surfer – what would you like to see change in the way we view black surfers?
Mainstream media portray black folk as incapable of excelling in aquatic spaces, and that is still a very dangerous stereotype that is thrown around even within our own community today. "Black people don't do that," is a common phrase hurled around when it comes to surfing and swimming. This sport is indigenous in its roots, with origins coming from Polynesia, Africa and South America. I would like to see black people reclaim their aquatic roots.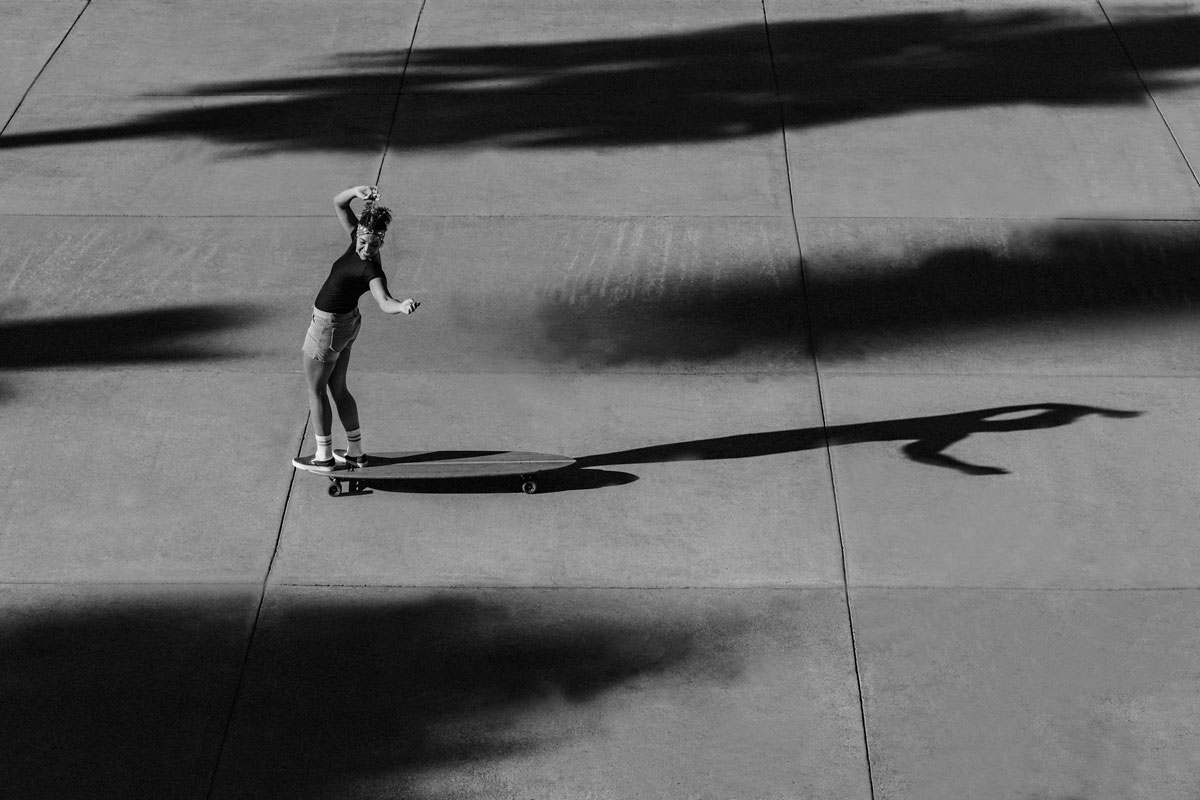 Your instagram presence makes a point about needing to move away from a male gaze within surfing and become a community for one another – what would you say is the best way women can achieve this?
Building a community with other women has been one of my greatest joys. Supporting each other and lifting one another up – it all comes full circle. When someone in your crew is doing a cool event or creating something positive, support it, share it, be there at the launch and be their number one fan. Life is about connection and being present is a big part of that. The first step is showing up for one another.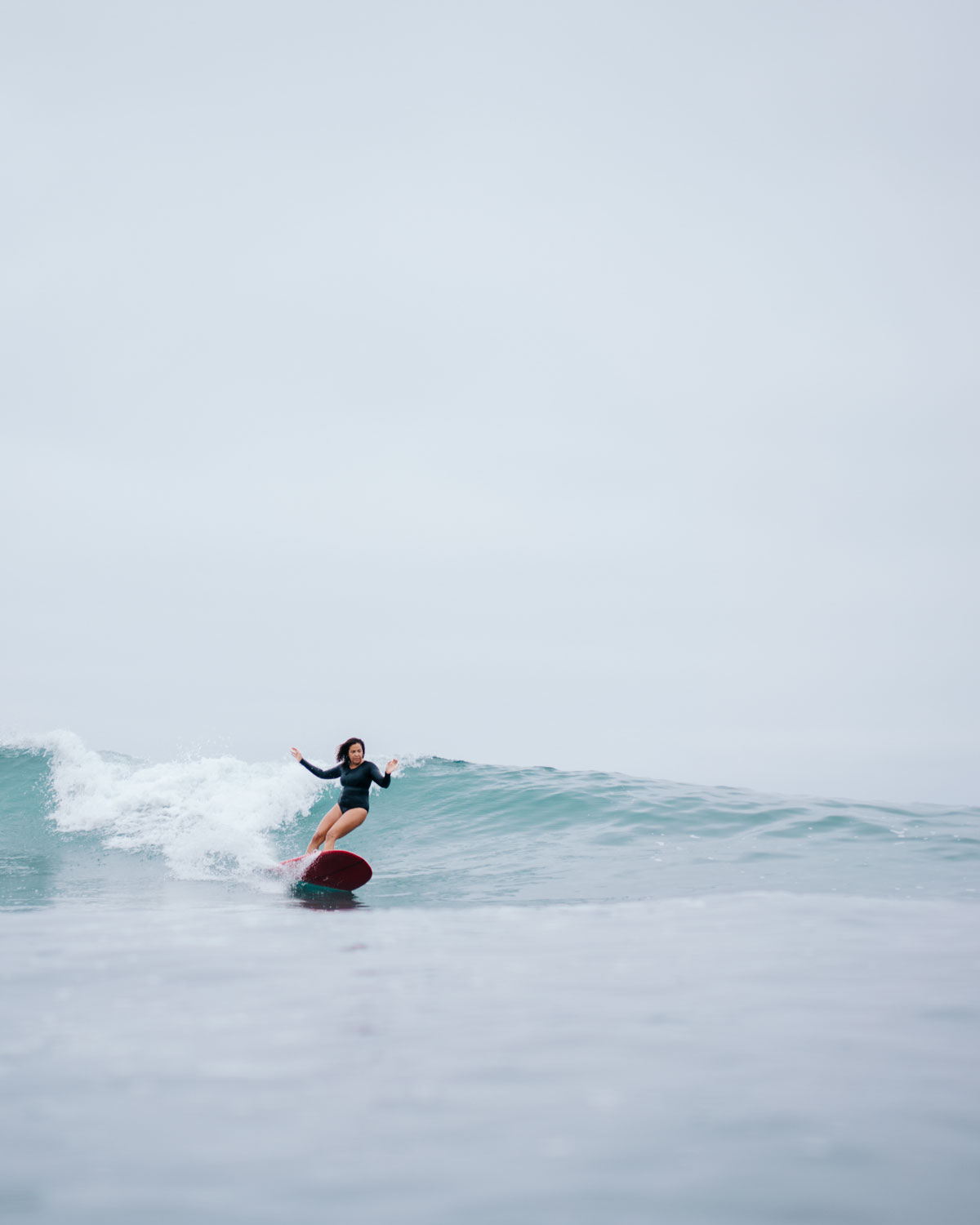 "The more I connect to the ocean, the more I can see my true self, my DNA as a water woman."

Co-founder Chelsea Woody said: 'No laws written or implied can deny us the journey to the outer spaces of our imagination.' What has been the most empowering thing you have learned about being a black surfer?
Being a black surfer is a gift. I have learned a lot about self love in the past seven years I have been living on the coast. The more I connect to the ocean, the more I can see my true self, my DNA as a water woman. I have learned more about my personal history and the black water women who came before me.
Do you have anything else to say to the aspiring women of colour, young and old?
This space, this ocean is a sacred and healing place. It is part of you too. It always has been and when you are ready to dive in, the waves will be waiting for you.
You created the Roxy Jamaica film series, how important was that for you to make these films?
Directing and producing this series on Jamaica surf and skate culture has been brewing in my mind for over four years. Roxy supporting my vision combined with a talented creative team of water women brought this dream project to life. I used to come to Jamaica a lot as a kid and since I came into surfing later in life, I never experienced surf culture on the island. I have always held a curiosity about it.
It had been 15 years since my last visit to the island. During the two week long trip I was able to reconnect with my roots and show my son where our family comes from. Being able to showcase my identity as a Black female surfer and highlight my Jamaican ancestry on a subject matter that is so precious to me is a full circle experience in my journey as a woman, mother and surfer.
Take a look at Danielle's films here.