Bethany Hamilton new feature film, Unstoppable, is now available on Netflix (in certain zones in the world). It's such an inspirational film so give it a watch, you can see it on iTunes, Amazon Prime and Vimeo on Demand.
Unstoppable tells the story of tragedy and triumph that we all know – only this time, there's a real rawness with the behind-the-scenes look. Unstoppable carries us from the initial accident where Bethany lost her arm, but it doesn't stop there as the story follows Bethany through life as she overcomes adversity, sets mammoth goals, becomes a wife and a mother, all while tackling some of the heaviest waves in the world. It's a biopic that you don't want to miss.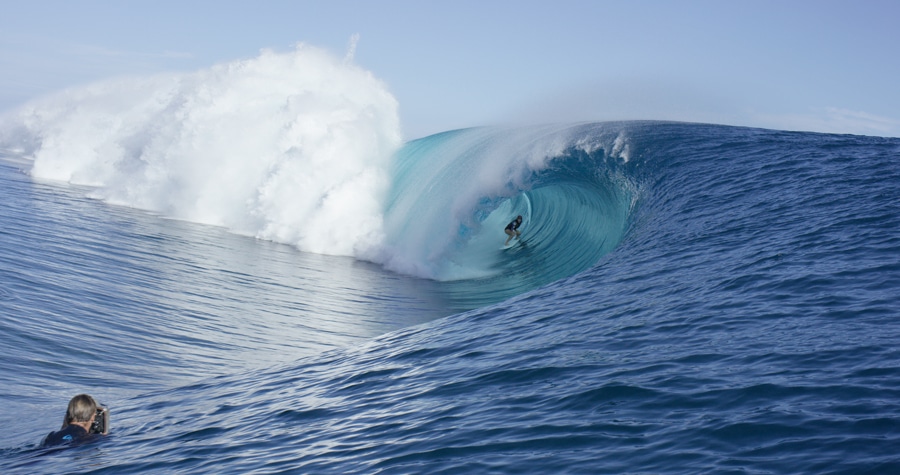 The story of surfer Bethany Hamilton, who at age 13 was out surfing when she was attacked by a 15-foot tiger shark, a run-in that cost Hamilton her left arm. But not only did Hamilton survive the attack, she was back on the competitive surfing circuit less than a year later. More than a decade later, Hamilton, now a mother, undertakes her greatest challenge: chasing a toddler and the biggest wave of her career. BETHANY HAMILTON: UNSTOPPABLE is the untold story of the heart of a champion and her resilience against all odds to become one of the leading professional surfers of our time. Bethany Hamilton is continuously rewriting the rules on being a fearless athlete, and brings new meaning to the phrase "surfs like a girl."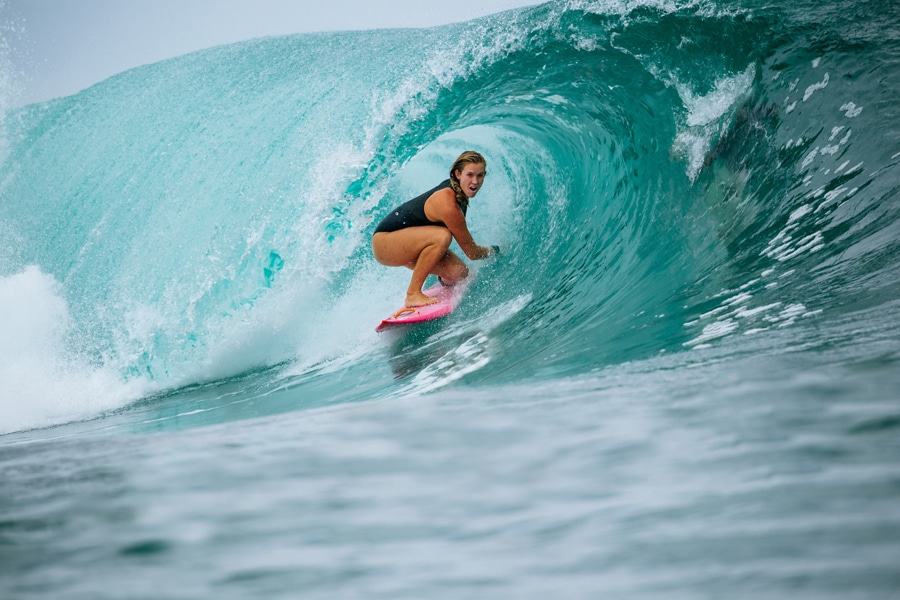 After losing her arm in a shark attack in 2003, most people never thought Bethany would surf again – but within weeks, she was back on a board. Most people never thought she would compete again – but within a year, she was in a jersey and winning events. Most people look at her with two children and wonder… how does she do it?
But that's what Bethany is used to. She's built her career off making people ask that question – and she continues to break boundaries and push the limits of what's possible.
Bethany's latest announcement that she will compete on this year's WQS when it's reinstated with a view to competing on the WCT in 2021 falls in the same vein. If Bethany qualifies for the WSL Championship Tour she will not only solidify herself as one of the world's best surfers, but she will be an inspiration of what's possible for all the women out there asking the question… can I do it?
Unstoppable is available on Netflix (but that's not worldwide yet), iTunes, Amazon Prime and Vimeo on demand.