No doubt, surfing alongside dolphins is a magical moment that's on the bucket list for most surfers. Although you cannot summon those friendly and playful mammals to your side, there are places in the world where sightings and wave-sharing experiences are more likely. So if you're keen to up your chances of an encounter, here are some destinations to head to for a little surf….
1. Western Australia
Western Aus offers a smorgasbord of reef breaks, beach breaks and point breaks with Margaret River as the jewel in the WA surfing crown. One of these beachside beauty spots is Esperance which offers clear turquoise waters, white sand, kangaroos lazing on the shore and when the conditions are right, some good surfing waves at West Beach, Chapman's Point, Second Beach, Fourth Beach and Twilight Beach. Here dolphins can regularly be spotted frolicking in the waves and along the Great Ocean Drive coast.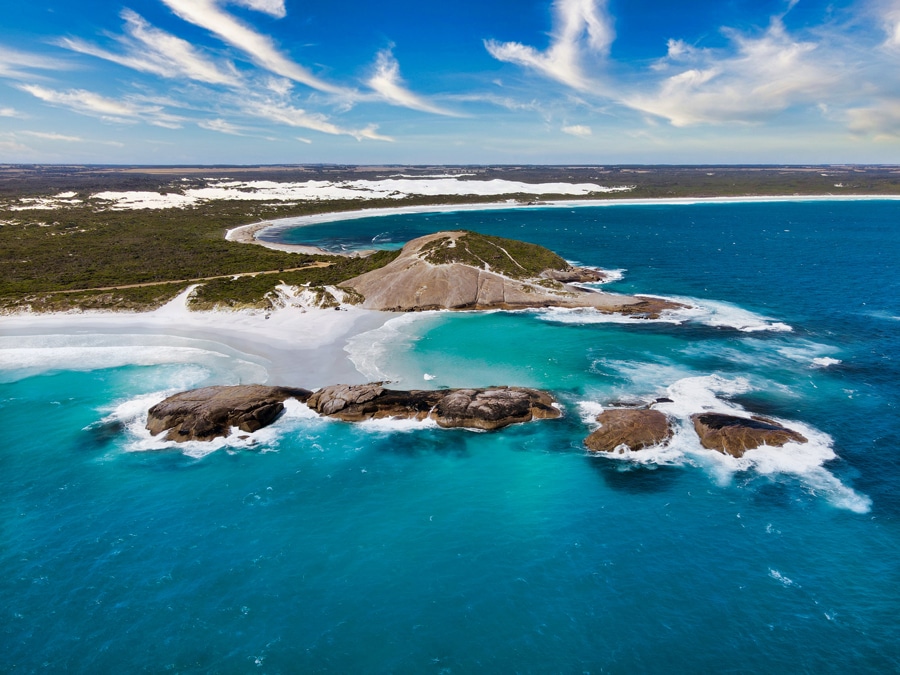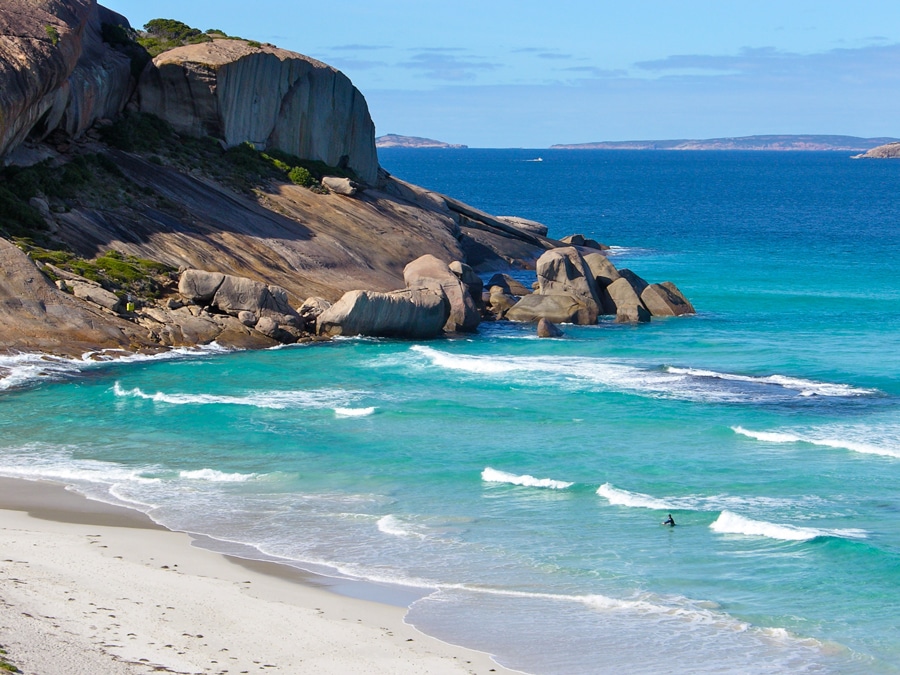 2. Southern California Coast, USA
Surfing with dolphins in Southern California is pretty common and the Bottlenose, Pacific White-Sided, large Risso and Common Dolphin are spotted year-round off the coast of Newport Beach. Plus this is one of the best places in the world to spot a megapod of dolphins … although this is probably one to enjoy from the coast rather than in the water.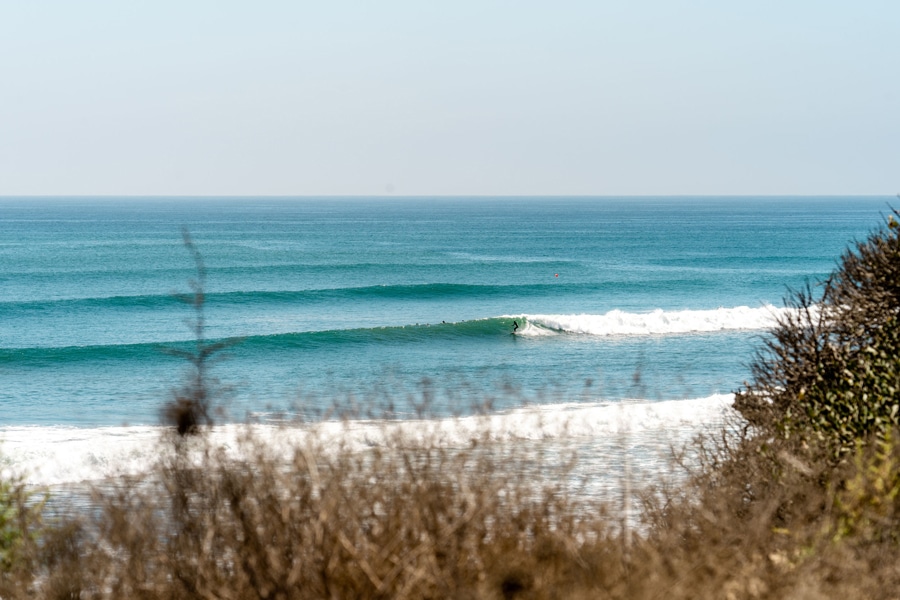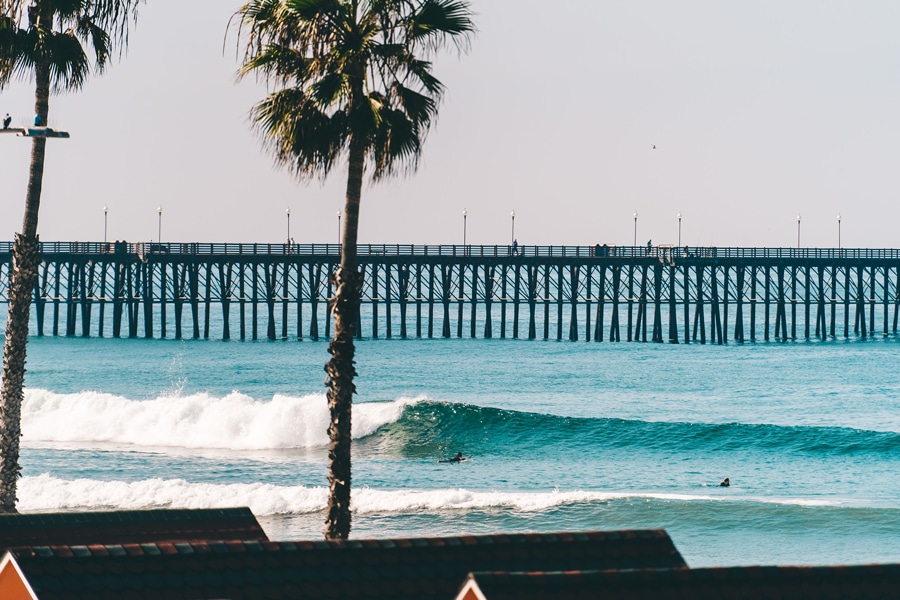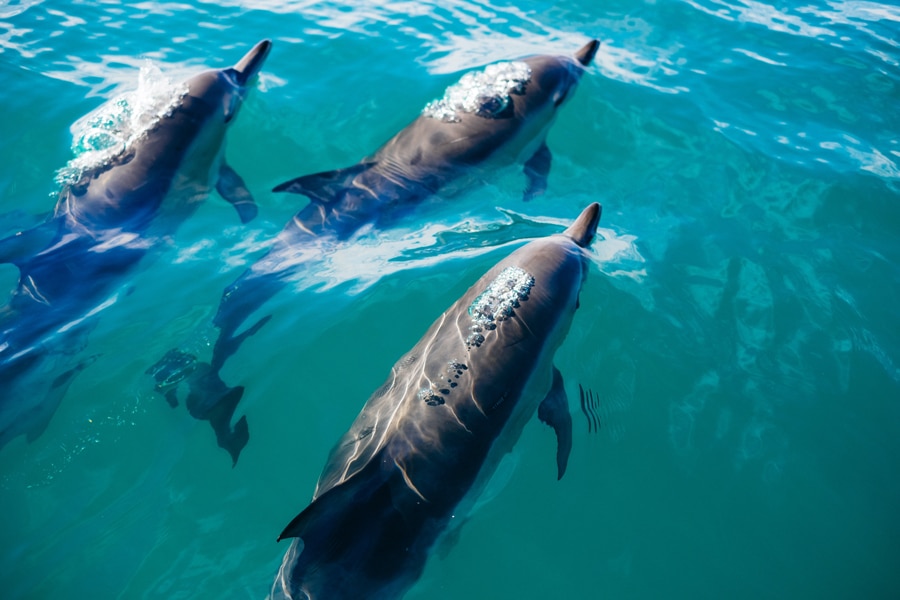 3. Kaikoura, South Island, New Zealand
There are plenty of opportunities to spot these friendly mammals on the South Island of New Zealand. Porpoise Bay and Curio Bay tick both the surfing and dolphin spotting box but the top location for some dolphin action is Kaikoura, North from Christchurch. The area is also known for its sperm whale population so keep eyes peeled!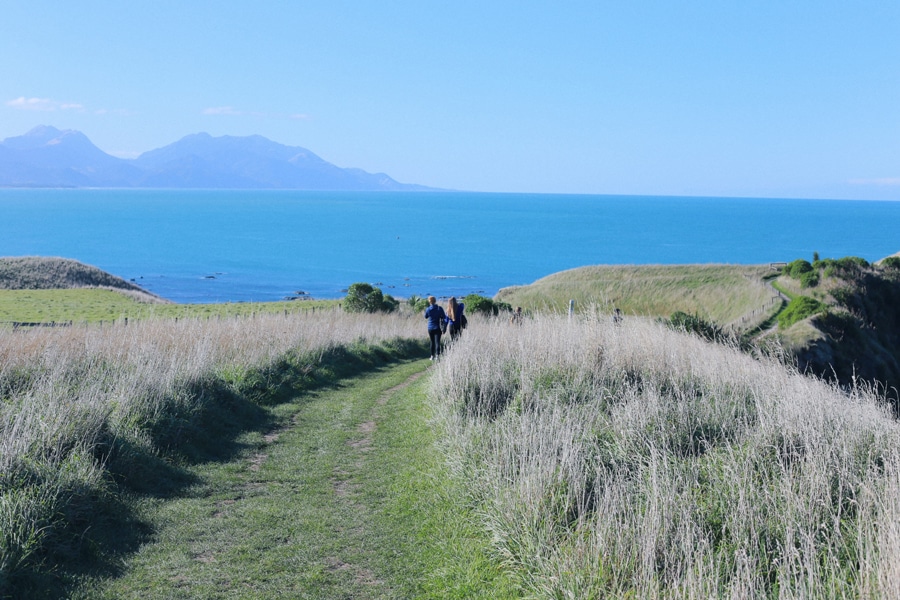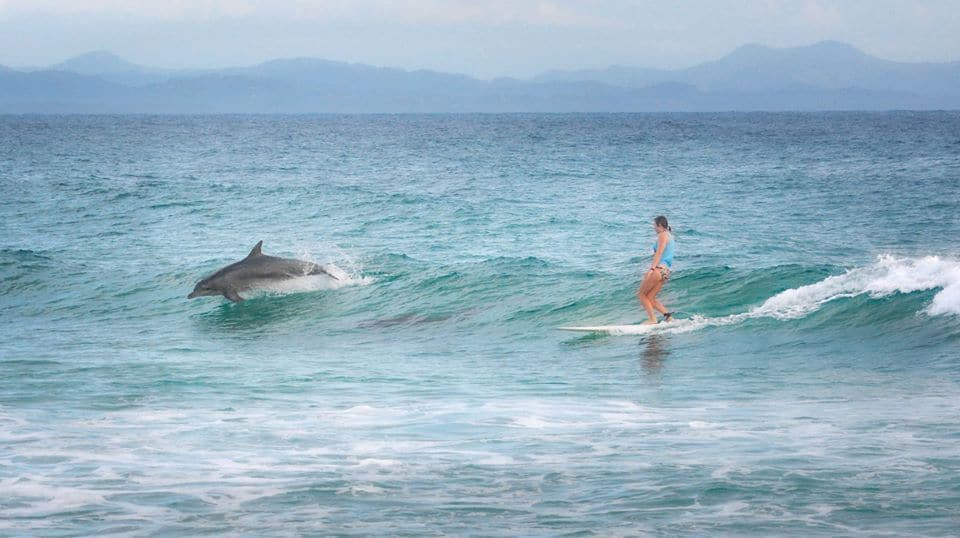 4. Byron Bay, New South Wales, Australia
Byron Bay is well-known for its surf spots, shops and laid back surf-hippie-vibe. But as well as welcoming flocks of surfers and travellers each year, the Bay often plays host to dolphin visitors as well. Alongside the surfers, dolphins are regularly spotted putting on a spectacular show jumping in and out of waves. Keep an eye and ear on the lifeguards though as sharks are another visitor that can pass through.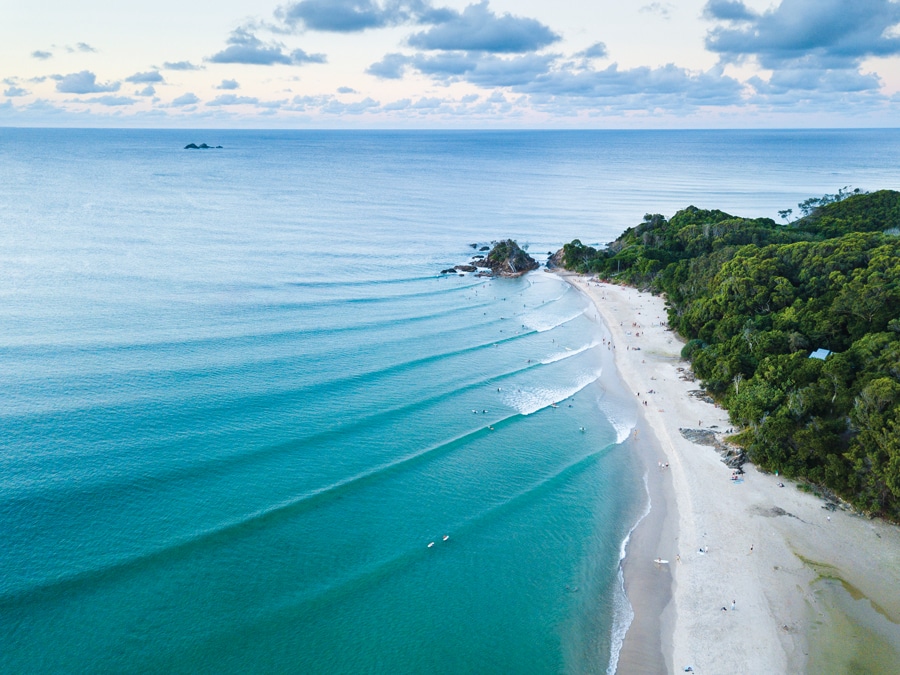 5. Oahu, Hawaii
Hawaii's oceans are teaming with life but the best place to enjoy a surfing / dolphin experience is the west coast of Oahu. Known as "The Gathering Place," Oahu is home to the largest population of people and has a sublime coastline serving up stunning beaches and a variety of waves for all surfing abilities. Waikiki Beach, Yokohama Bay and Kahe Point will not only deliver on the fun and consistent waves but here you can expect to paddle alongside spinner and bottlenose dolphins as well.