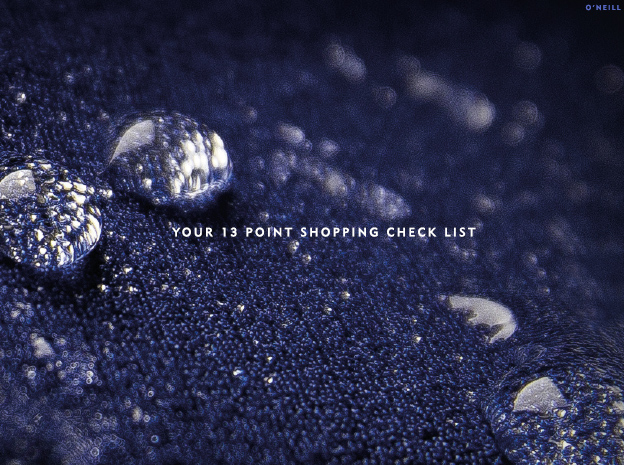 1. Check a good wetsuit guide like this and read up on all the wetsuits in your price range online and decide your budget.
2. Find a long standing, respected, surf shop that stocks a good selection of wetsuits.
3. Tell the sales crew what you are looking for, what you are interested in and then work together to pick up three suits in your budget from made by different brands.
4. Check and compare the neoprene thickness and distribution in each suit. Are you happy with it? Do you need to reconsider you budget? Do you need to check a more expensive suit to make sure.
5. Turn the suit inside out and check the insulating lining for its distribution. Is it a small patch, is it complete coverage?
6. Check the warranty and ask the retailer for feedback on each suit.
7. Try the suits on. Ask the sales assistant's opinion on the fit.
8. How do they feel? Comfy? Too tight? Note which is the best fit.
9. Reach up and then bend over and touch your toes, crouch and twist to check the fit and stretch in each suit. It shouldn't be too restrictive, especially on pop ups, but remember the number one job of a wetsuit is to keep you warm. ( A good indicator is if the neck starts to choke you at any point. Choking is bad, just so you know!)
10. Check how the neck fits and if there is any 'tug' on the front when you bend forward. If there is you may need the next size up. The shop assistant should be able to tell you.
11. Are you happy with the neck, wrist and ankle seals? Check the front zips seals correctly when the wetsuit is on with no gaps that water can flush through.
12. Are you happy with the entry mechanism? Can you get in and out easily?
13. When you are happy pick the wetsuit that fits best.