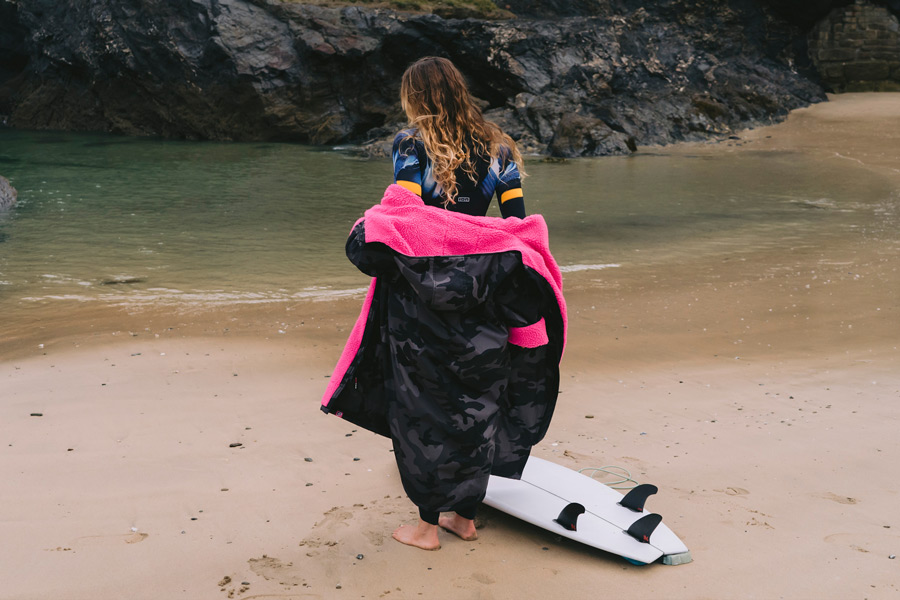 WIN A DRYROBE® ADVANCE!
Win a warm and waterproof dryrobe® Advance for winter
We're super stoked that to celebrate our new winter content drop at SurfGirl Premium, dryrobe® have offered us a brand new ultra warm robe. They're perfect for the cold days, getting in and out of the sea. Up for grabs is an Advance Long Sleeve (£160), the original weather-proof changing robe. Complete with a durable waterproof outer and fast-drying inner and made with 100% recycled fabrics.
To be in with a chance to get your hands on one of these amazing dryrobe® changing robes, sign up to SurfGirl Premium and get your 7-day free trial. Once you've signed up you will be automatically entered into the competition.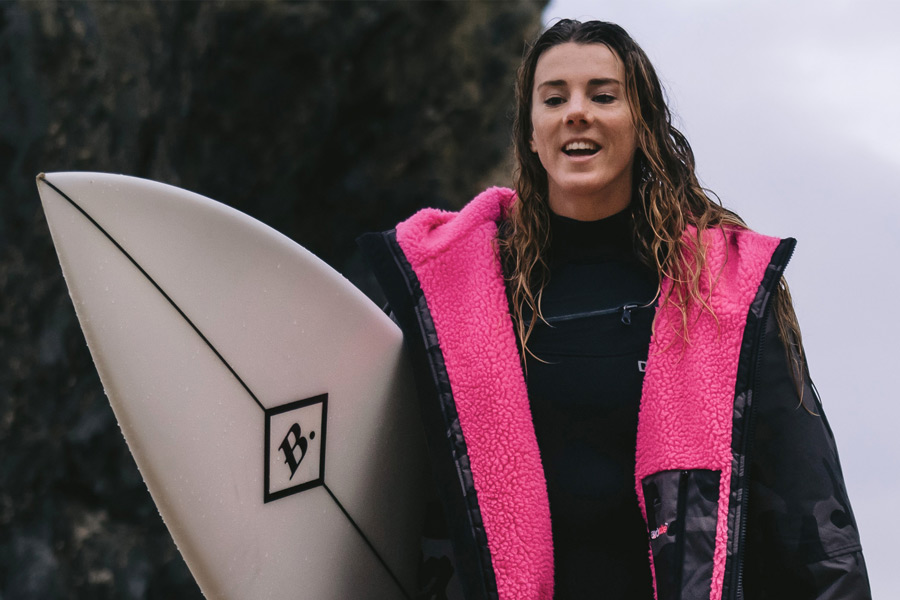 Here's 5 reasons to sign up to SurfGirl Premium now …
1. You are in with a chance of winning an awesome dryrobe® Advance changing robe, which is perfect for an active lifestyle.
2. Gets you fitter. A regular fitness programme will help to build strength, endurance, coordination and balance.
3. Improves your surfing performance. Once you get back into a fitness regime it will motivate you to perform better, in and out of the ocean.
4. Helps your mental health. Being physically active is an energy booster and no matter the intensity of your workout, exercise will lift your mood, so it's a win, win!
5. Encourages you to eat better. During winter it's easy to rely on unhealthy comfort food, however we explain how proper food choices lead to a healthy diet.
Hit the button below to enter the competition and to start the free trial to SurfGirl Premium, your one-stop shop for surf, fitness and nutrition tips. 

T&Cs
Anyone who has signed up to a free trial between Friday 13 January and Tuesday 31 January 2023 and all existing SurfGirl Premium members with an active subscription will be entered.

If you were a member before December 2022 but since cancelled your subscription you are able to sign up for another free trial.

If you're not a member already, then sign up to SurfGirl Premium for a 7-day free trial, you can cancel at any time.

There's no cash alternative.

The competition ends on 15th February.

SurfGirl will email the winner then and you will have 48 hours to respond. If we don't receive a reply within that time we will choose another winner. Please check your emails on 31st and your spam folders!

The winner can choose from any dryrobe® Advance products in stock at the time of the competition closing. No cash or other alternatives will be offered, the prizes are not transferable. Prizes are subject to availability and dryrobe® reserves the right to substitute any prize with another of equivalent value.