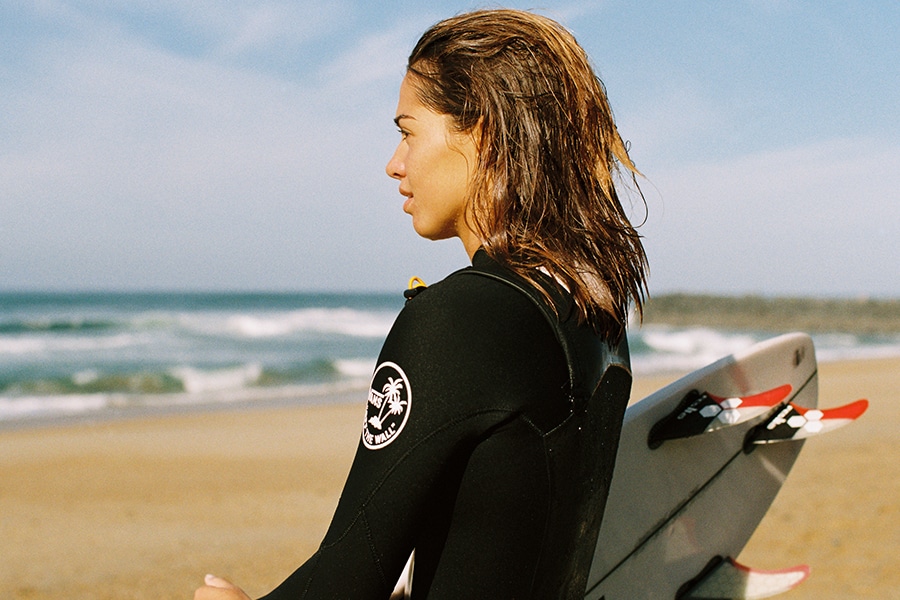 Vans, the original action sports footwear and apparel brand is excited to welcome rising star of the European surf scene, French surfer Juliette Lacome. Hailing from Biarritz, in the south west of France. "Juju" has long been a rising star of the French and European scene and now having just celebrated her nineteenth lap around the sun is ready to take her surfing to the big leagues.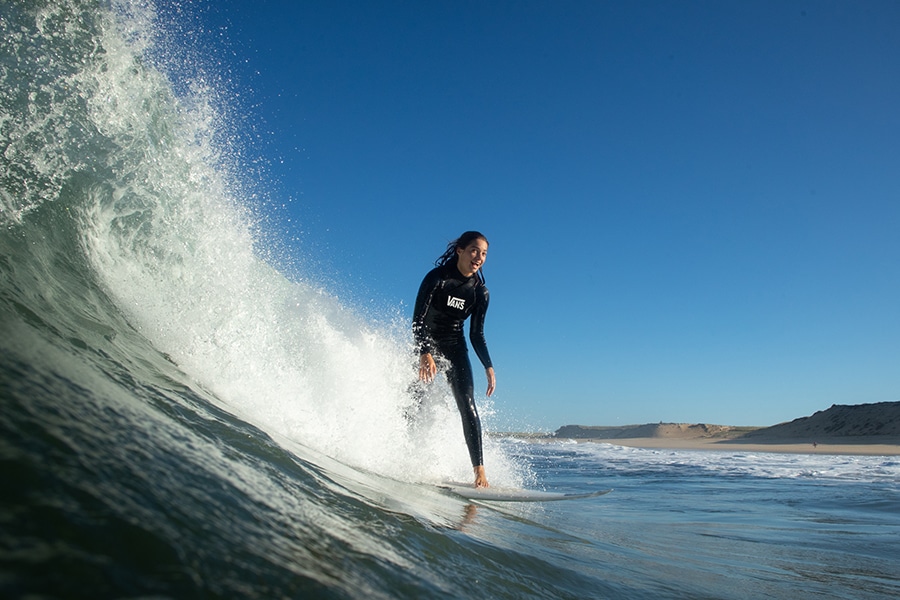 "I'm so stoked to ride for Vans. It's been a dream of mine for a long time to ride for a brand that gives so much back to the cultural scene of surfing through events like Duct Tape and supporting such progressive and diverse surfers. I feel like I've finally found my place in surfing. I'm excited to progress my free surfing and dip into contests as well so it's sick to have the support for both. I'm just back from Hawaii with the whole team which was the best vibes ever – so I'd say its all off to a pretty good start and I can't wait to see what the future holds" – Juliette Lacome. 
Surfing since the age of 7 years old on the beautiful and surf littered beaches of Anglet and Biarritz, Juliette has been immersed in a unique, culture-rich surf scene from a very young age – resulting in her victories on a WQS level as well as being the French Junior Champion. Surrounded by the likes of Lee-Ann Curren amongst other stellar surfers from the Basque region such as fellow Vans riders Adrien Toyon and Ainara Aymat. Juliette has taken inspiration from those have gone before her and added her own unique je ne sais quoi and unparalleled style and drive into the mix to result in the diverse, fun and engaging young woman she is today. Gaining recognition and the much-coveted nod of approval from top level women's athletes and ambassadors the world over as she goes, a stellar career beckons.