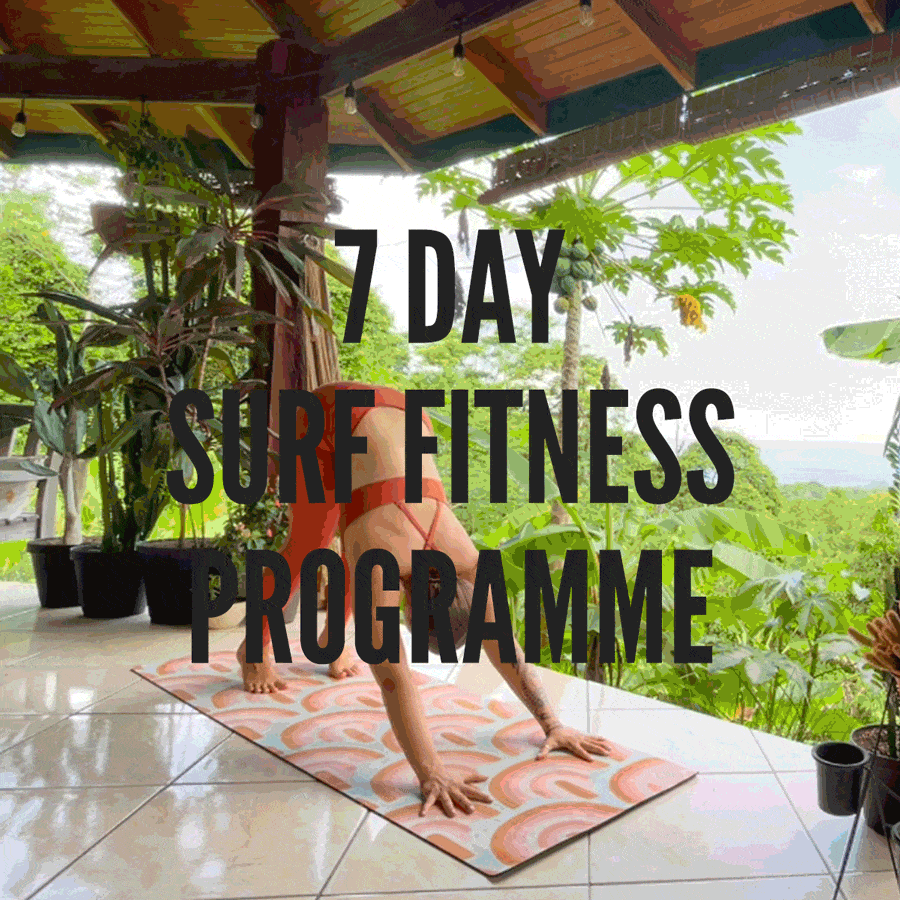 Become A Better Surfer and Get Surf Fit
Whether you live by the ocean or far away, when you hit the waves being fit can help you surf better and for longer.
We're here to encourage you get into surf fitness training with our 7 Day Surf Fitness package. By putting in a few hours a week you will become physically and mentally stronger for surfing and take on whatever the ocean throws at you. This kind of training is vital as getting surf fit will help you take on the challenge of surfing, have the endurance to paddle out and be more confident surfing green waves as well as improving your agility to perform manoeuvres. Being surf fit will make your surf experience so much more enjoyable.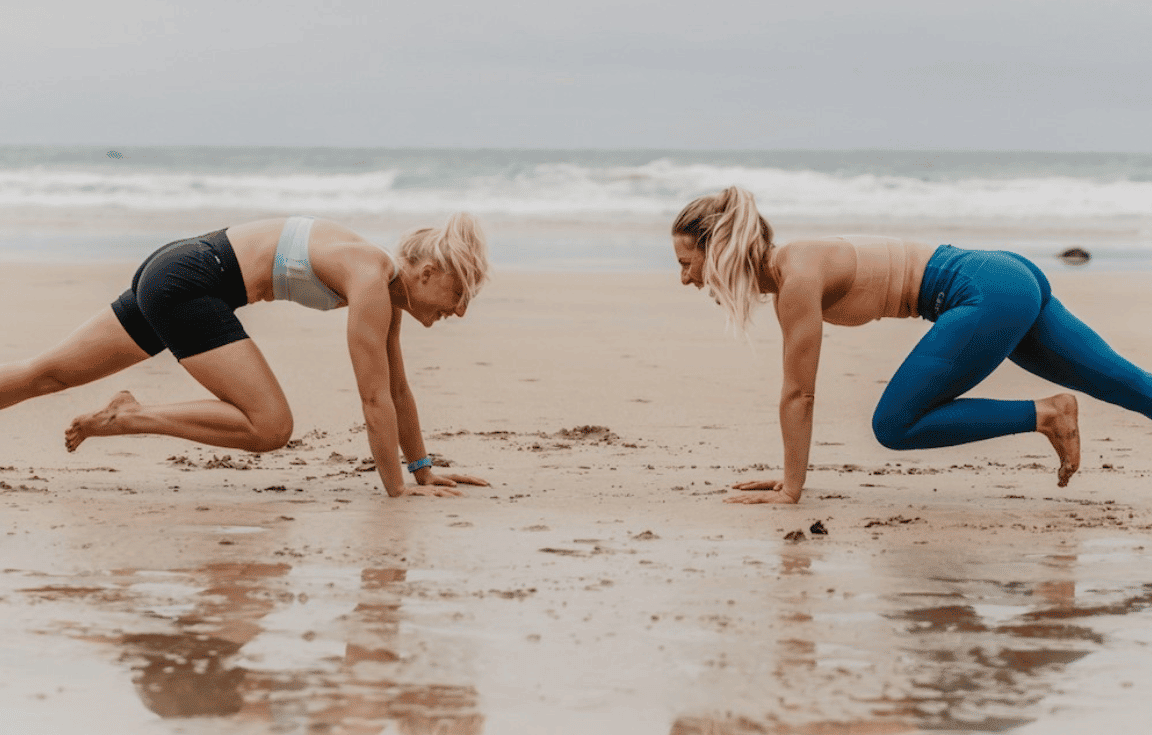 Our 7 day Surf Fitness Planner is an introduction into what's on offer with SurfGirl Premium. A taster of workouts you need to do to to achieve surf fitness. Focusing on improved cardio fitness, improved performance and stronger surfing movements through a selection of workouts and an insight on how eating the right food will help with your surf fitness levels and tips for motivation.
If you enjoy this 7 Day Surf Fitness Package, then why not sign up to SurfGirl Premium? As a member to SurfGirl Premium you will have exclusive access to the usual surf coaching techniques, challenging surf inspired fitness workouts, invigorating yoga practices, healthy nutrition advice and recipes, plus transformative motivation tips. All this will help to improve your surfing ability. 
So let's get into gear and give it a go!
The SurfGirl Team x
Get the 7 Day Surf Fitness Planner to kick start your surf fitness!
Become a better surfer and get surf fit
An introduction into surf fitness training
Stay motivated with a surf specific workout a day for 7 days
Nutrition advice and healthy living articles to nourish your body from the inside out.
You don't have access to purchase this item.