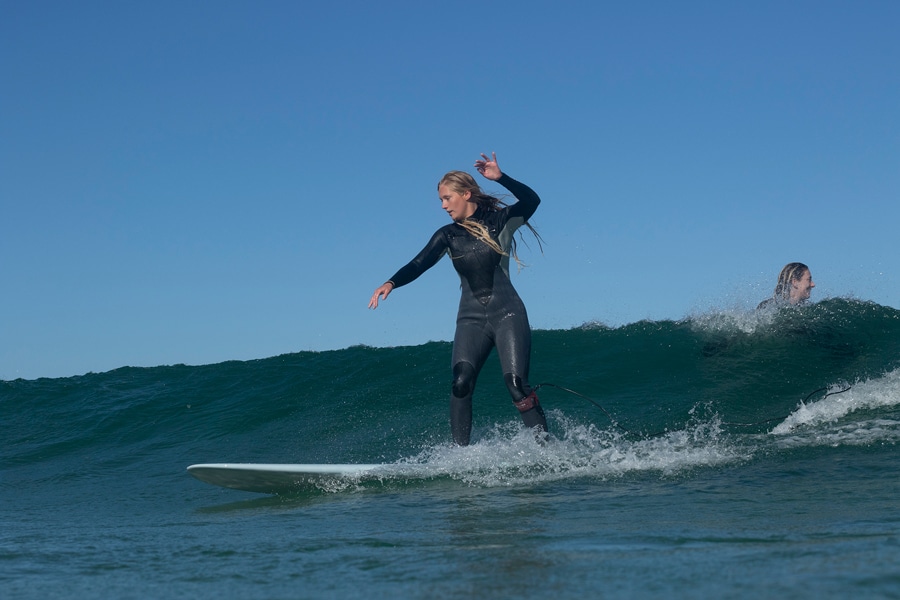 We all know that being fit and surf coaching can help progress our surfing improve our chances of being the next Stephanie Gilmore in the line up, so this month we are launching Waves & Workouts at the Vitamin Sea Collective. It's your one-stop shops to take your surfing to the next level. Surfing isn't easy to learn so we break down key manoeuvres into easy to understand tutorials to help you surf better for longer. The Waves & Workouts Month aims to push you outside of your comfort zone, increase your stamina to surf hard and will improve your mental strength to be able to tackle the waves and increase your ability.

M
embers will be able to learn from surf and fitness professionals, interact with instructors and have access to engaging workshops and tutorials.
The workshops will focus on;
Surf instruction from complete beginner to covering most of the elements of surfing such as pop ups, paddling, catching green waves, bottom turning, trimming and duck diving and more advanced manoeuvres.

Psychological tutorials on how to make surfing fun and overcome fear.

Cardio to build lung capacity and aerobic performance.

Strength training which is important build your efficiency.

Information on waves, safety and equipment.

Yoga for balance and flexibility in order to control mobility.

Vitamin Sea Collective is proud to be at the forefront of promoting women's empowerment and promoting surfing as a positive outdoors lifestyle and these tools will give you a great mental and body boost to shred the waves this summer.
To begin your surfing journey today and sign up to the Vitamin Sea Collective. The first 7 days are free and it's £6.99 per month thereafter, and £12.99 if you book a three month package.
It's worth it, it is like having your own personal surf instructor, lifestyle and fitness guru in one place. So get shred ready for surfing this summer!